The Ankeny Centennial boys' golf team knew what it needed to do on Monday.
The 14th-ranked Jaguars needed to beat No. 7 Dowling Catholic in a Class 4A district meet in order to qualify for state, but they came up three strokes short at Blank Golf Course in Des Moines. The Maroons placed third in the 13-team field with a 314, while Centennial shot a 317.
"We fought hard, but in the end it wasn't enough," said Centennial coach Rick Fee. "I know all the seniors wanted to play well so they could go out with a state appearance, but it wasn't in the cards for us this year."
No. 3 Johnston posted a 299 total to easily win the team title. No. 4 Waukee shot a 312 to place second and also qualified for state along with Dowling.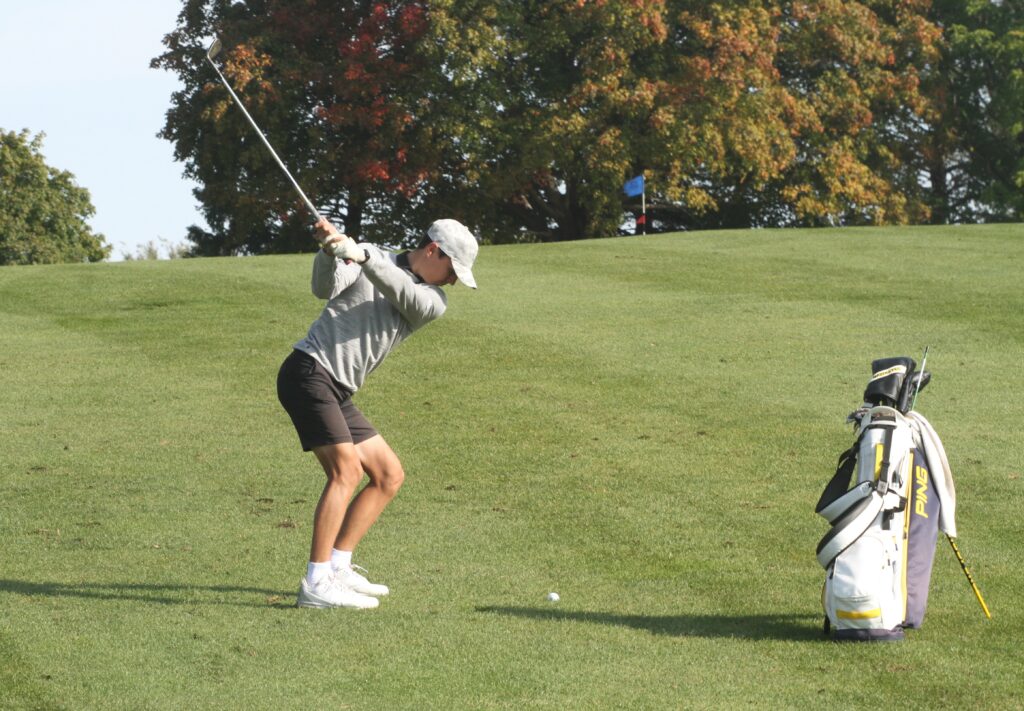 The Centennial players were paired in the same foursomes with the trio of top-10 teams. The Jaguars won three of the six head-to-head battles against Dowling, but the Maroons got a 74 from their No. 4 player, Tate Berns, who placed sixth overall.
And that proved to be the difference.
"I'm definitely proud of all the guys," said Centennial's Danny Paulson. "It all came down to a few strokes and if we all went back we could find shots we wish we could have back. I still had lots of fun this season even though we didn't end quite where we wanted."
Paulson and fellow senior Lawson Hachmeister each shot a 6-over-par 78 to lead the Jaguars. Hachmeister placed 12th as an individual, while Paulson finished 14th.
Gable Strother took 17th with a 79. He carded a 1-over 37 on the back nine.
Zach Hoffman provided Centennial's fourth scoring round with an 82. He had a pair of triple bogeys on the front nine, but later rebounded with a 38 on the back nine, including a birdie on No. 18.
Cal Johnson fired an 83 for the Jaguars. Ben Meier had an 86.
"I'm very proud of the boys for how the way they played this season due to all the injuries we had," Fee said. "There are a number of spots to fill for next season but a large number of underclassmen who will fill that void."
Marshalltown's Ryan Schmit carded an even-par 72 to earn medalist honors. He finished one stroke ahead of runner-up Krishiv Gupta of Johnston.
The state meet will be held on Friday and Saturday at Elmcrest Country Club in Cedar Rapids.