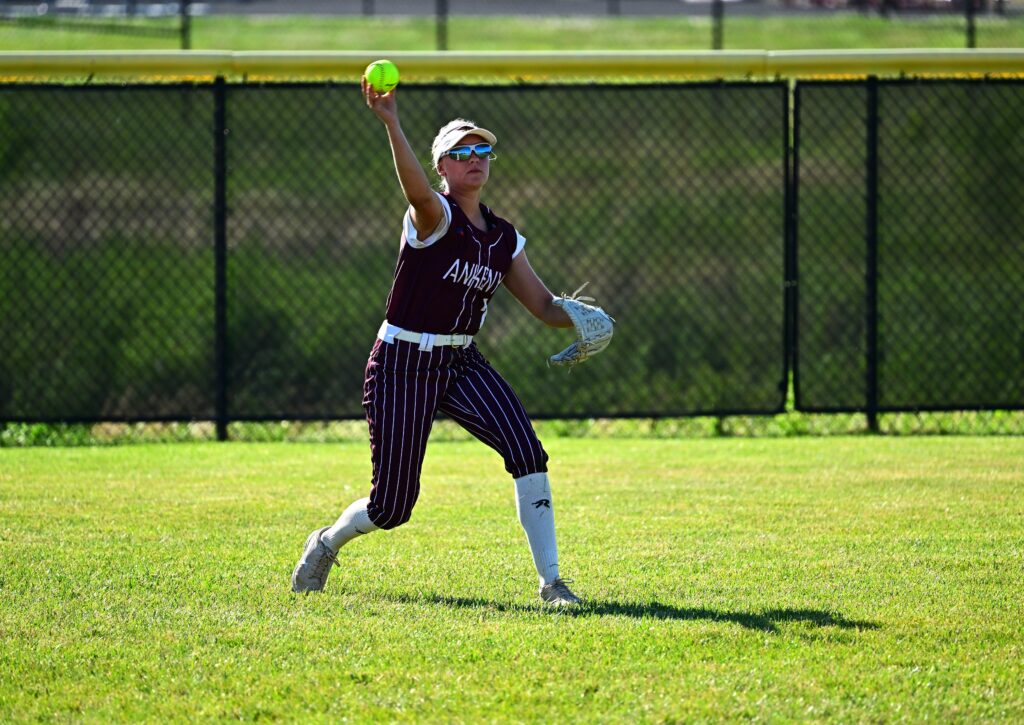 Another Ankeny softball player has made her college plans.
And a few more could be making their decisions soon.
Senior outfielder Rylee Riesberg has committed to play for the University of Sioux Falls. Former Ankeny star Kennedy Thomas is currently a senior on the Cougars' roster.
"I looked at several schools, but the University of Sioux Falls always stood out to me," said Riesberg. "Coach (Shannon) Pivovar truly invested in getting to know me as a softball player and a person for about a year now, which helped us form a great connection. After spending a weekend with the team, I knew these were the girls I wanted to play with and that it was the program I wanted to be a part of.
"With that and the the academics that USF offers, I knew I found a place where I could see myself succeeding academically and athletically!" she added.
Riesberg helped the Hawkettes to a 27-13 record last season. She played in 32 games with 25 starts.
Riesberg batted .377 with seven doubles and nine RBIs. She struck out only six times in 69 plate appearances.
Riesberg becomes the third Ankeny player to commit to a school. Alysa Lowe is headed to Northern State, while Kennedy Palmer will play for Iowa Central Community College.
Ankeny coach Dave Bingham said that Kendra Winfrey, Larissa Miller and Reagan Enright could also be committing in the near future.