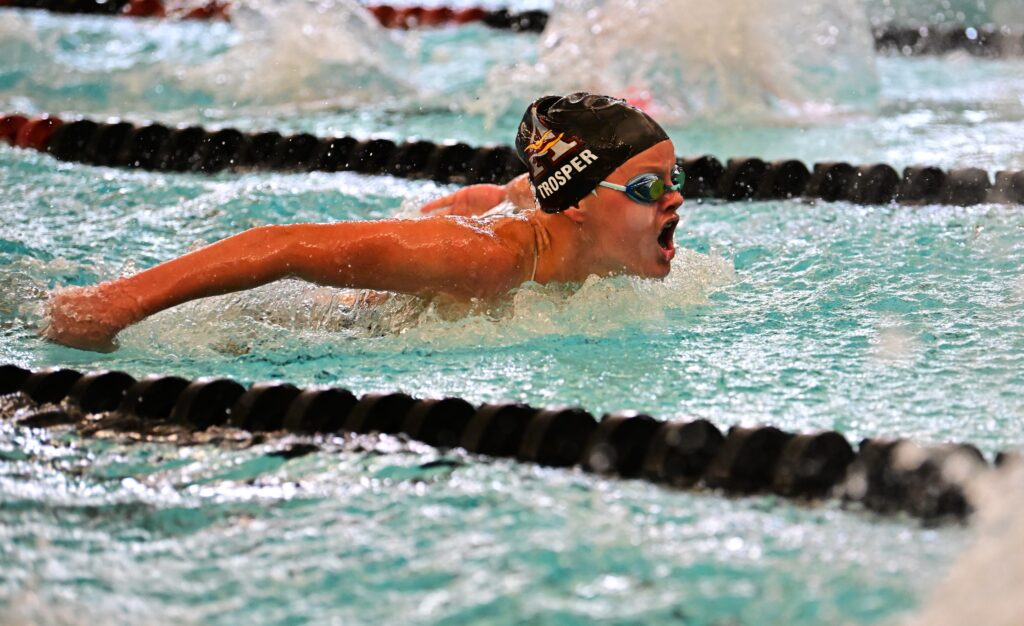 The Ankeny girls' swimming team got a much-needed win on Thursday.
Coming off a grueling stretch of dual meets in the CIML Conference, the sixth-ranked Hawkettes dominated a non-conference matchup against Indianola at the Wellmark YMCA, winning every event en route to a 124-56 victory.
Ankeny raised its overall mark to 2-5.
"It was a lot of fun to see the girls get up and race today," said Ankeny coach Justin Crouch. "I feel we are starting to come around a little bit after having a tough stretch of meets. That is the life in our conference. We have swam dual meets with four of the top five teams in the state. It is always great to swim high-level teams because that tells a coaching staff a lot about your team, but it was nice to get a much-needed lift in momentum with the win tonight."
The Hawkettes will travel to Southeast Polk on Tuesday for a conference dual meet against the Rams.
"Although the regular season is starting to wind down, championship season will begin here with conference two weeks from tonight," Crouch said. "The true test (will come) over the next month. We will learn how successful we are this season by how we perform over the last five weeks. I think these girls are primed for some great swims. It will be exciting to watch!"
Here are the winners of each event from Thursday's meet:
Ankeny 124, Indianola 54
200 medley relay–Gracie Lindaman, Kyra Zinn, Caroline Walker and Josie Parton, 1:56.32
200 freestyle–Rachel Rolow, 1:58.62.
200 individual medley–Leah Schafer, 2:24.03.
50 freestyle–Josie Parton, 26.27.
Diving–Hannah Kolars, 252.30.
100 butterfly–Rolow, 1:02.95.
100 freestyle–Zinn, 58.94.
500 freestyle–Lindaman, 5:34.32.
200 freestyle relay–Rolow, Sydney Madetzke, Madison Trosper and Walker, 1:46.77.
100 backstroke–Parton, 1:03.65.
100 breaststroke–Zinn, 1:15.45.
400 freestyle relay–Rolow, Parton, Reese Bricker and Lindaman, 3:51.57.