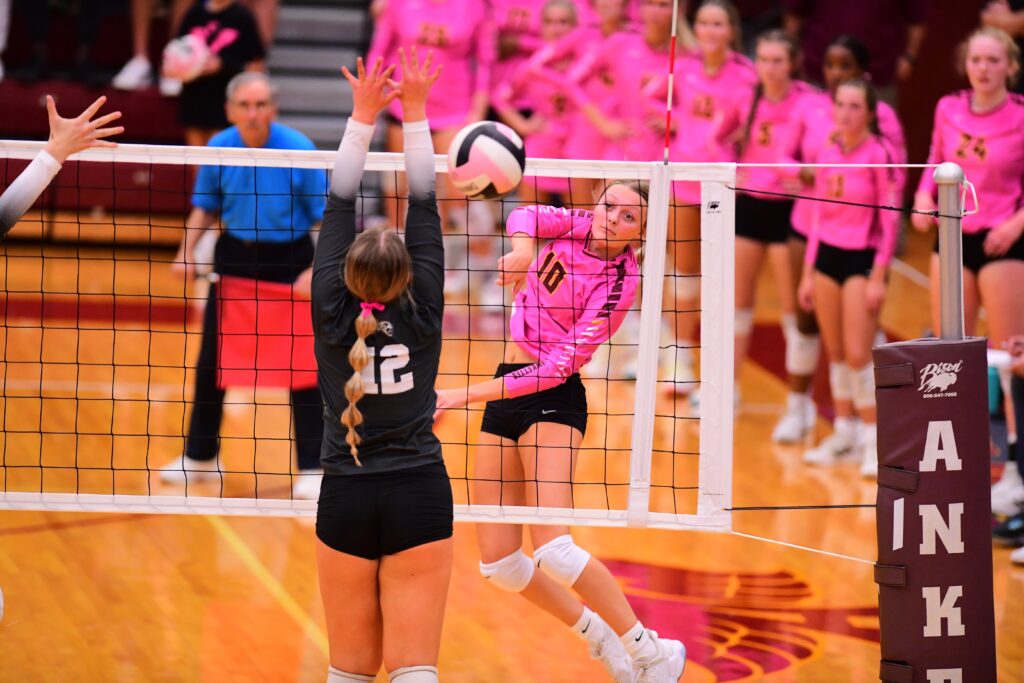 While waiting for the regional pairings to be announced on Friday, the Ankeny and Ankeny Centennial volleyball teams both posted impressive sweeps in CIML Conference play on Thursday.
The second-ranked Hawkettes rolled to a 25-14, 25-13, 25-13 win at No. 10 Urbandale. They improved to 7-0 in the conference and 27-4 overall with their ninth straight victory, while the J-Hawks' records dropped to 1-5 and 12-15.
Ankeny's win, coupled with No. 4 Dowling Catholic's road triumph over No. 7 Waukee Northwest, allowed the Hawkettes to clinch the outright league crown. They will close out conference play on Tuesday at No. 9 Valley.
No. 5 Centennial, meanwhile, cruised to a 25-22, 25-16, 25-6 win over visiting Southeast Polk. The Jaguars, who were coming off Tuesday's loss at Ankeny, defeated their CIML rival for the third time this season.
Centennial improved to 5-2 in the conference and 22-8 overall, while the Rams' records fell to 0-6 and 4-17. The Jaguars will host Waukee Northwest in their league finale on Tuesday.
Both teams will also be in action on Saturday. The Hawkettes will compete in the Bettendorf Invitational, while Centennial will play in the Westside Invitational at Cedar Rapids Jefferson.