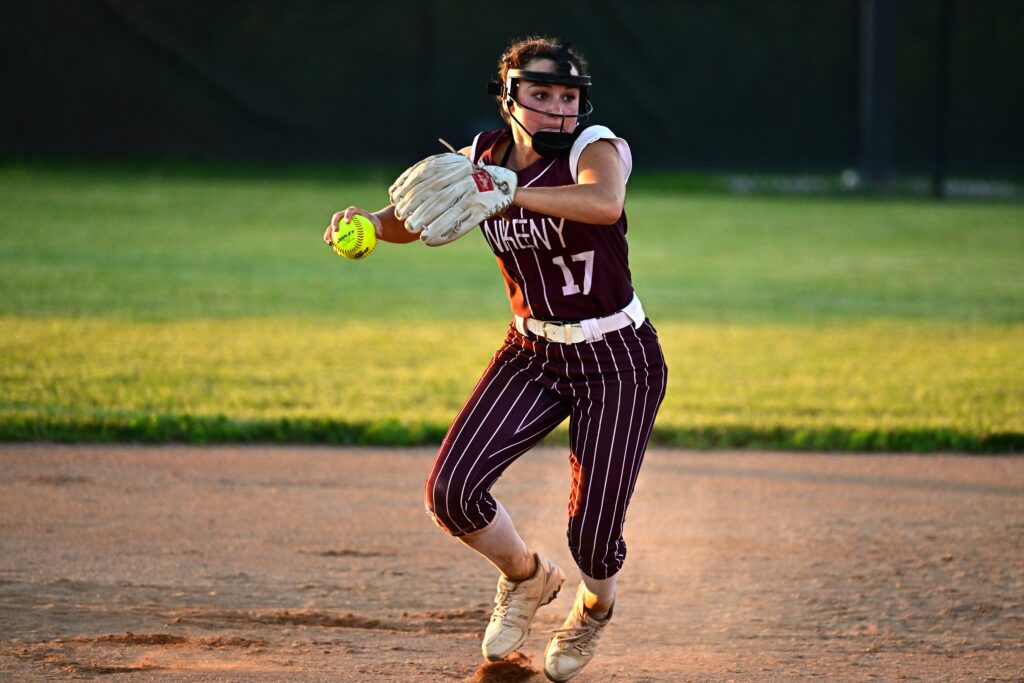 Two of the standouts on the 2022 Ankeny softball team will be reunited at Indian Hills Community College in the fall of 2023.
Outfielder Eva Fulk is currently on the Warriors' roster after graduating from Ankeny last spring. She initially committed to join Northern Iowa's women's track and field program before deciding to play softball instead.
Now, Ankeny senior Larissa Miller has committed to play for Indian Hills as well. She announced her decision via Twitter on Thursday.
"I actually went on my first visit before Eva committed, but after hearing her experiences and spending a day on campus with her, I was sold," Miller said. "I'm super excited to play with her again."
As a junior, Miller helped the Hawkettes to a 27-13 record. The shortstop batted .398 with five RBIs.
Miller scored 42 runs and led Ankeny with 49 singles. She was named to the CIML Iowa Conference first team as a utility player along with Fulk.
Miller said it was an easy decision.
"I went on my first visit to Indian Hills last spring and loved it," she said. "After going to a few other schools, I realized it was the place for me. My second visit there a couple weeks ago reinforced that! I looked at a handful of other schools, but I love the coaching and the team culture Indian Hills has and I know it'll be the perfect fit for me.
"I know I'll be successful there and also have a ton of fun," she added.