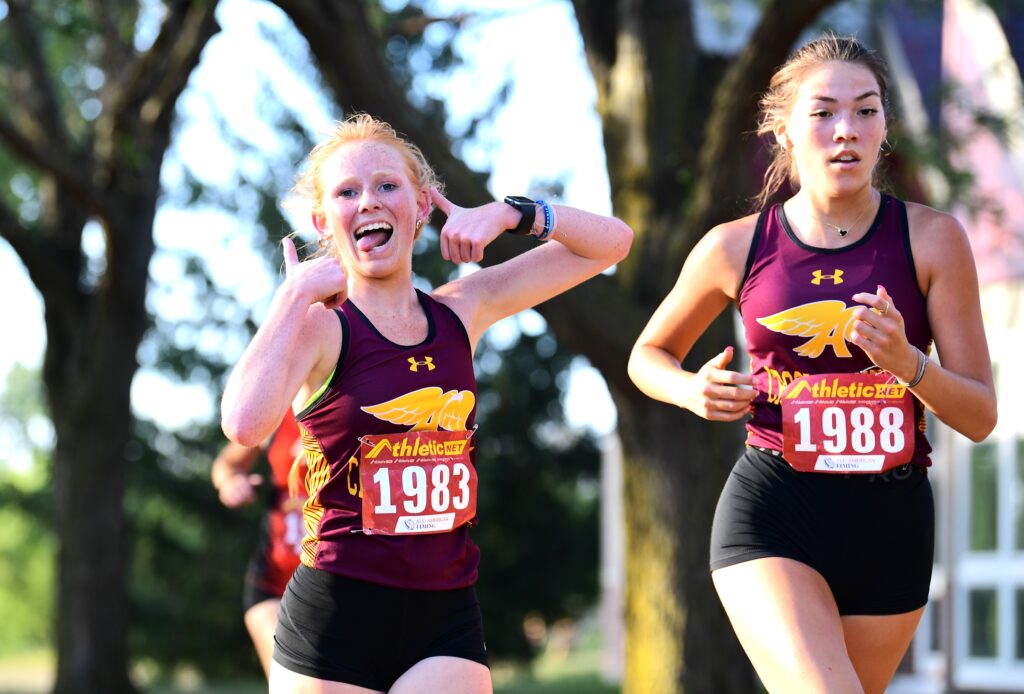 Senior Paige Beason helped the 11th-ranked Ankeny girls' cross country team to a sixth-place finish among 24 squads in the Fort Dodge Invitational on Thursday at Lakeside Golf Course.
Beason placed 37th in a field of 197 runners. She posted a time of 19 minutes 49 seconds in the 5k race.
Here is some inside info on Beason:
How is the season going thus far?
The season is going really well! I've seen lots of improvement in my times compared to last year. Our team overall is also doing great as everyone keeps getting better throughout the season!
What has been the highlight for you?
The highlight would probably have to be the Rim Rock (race in Lawrence, Kan., on Sept. 24). Not only was the weekend super fun, but we all also raced amazing. It was my first year medaling there which was really special since it was my last year.
Were you happy with your race on Thursday at Fort Dodge?
I was really happy with my race. I got a lifetime PR and ran about 45 seconds faster than I ran at state last year on the same course. So I'm really excited to see how I do at state if I make it.
What did you think of your team's performance?
I think our team did really well! We all do a really good job of packing together and passing lots of runners during the race. Gwen (Briggs) couldn't run due to an injury, and I know she would be right there with us. We also had a freshman Makenna (Madetzke), who had never ran a varsity race, and she helped our team place well!
As a senior, have you tried to be a leader for the team this season?
Yes, I've been very welcoming to all the freshmen this year and have gotten super close with them. I've gained confidence in leading the workouts and setting the pace for the underclassmen. It is going to be really hard for me to leave them because we all have gotten so close and have developed such tight friendships.
Your sister, Drew, has become the team's No. 1 runner as a sophomore. Do you think she has adapted well to that role?
Yes, I think she does a great job of adapting well to the role of being our team's No. 1 runner. She is very determined and a hard-working runner, and it is nice having someone like that to practice with.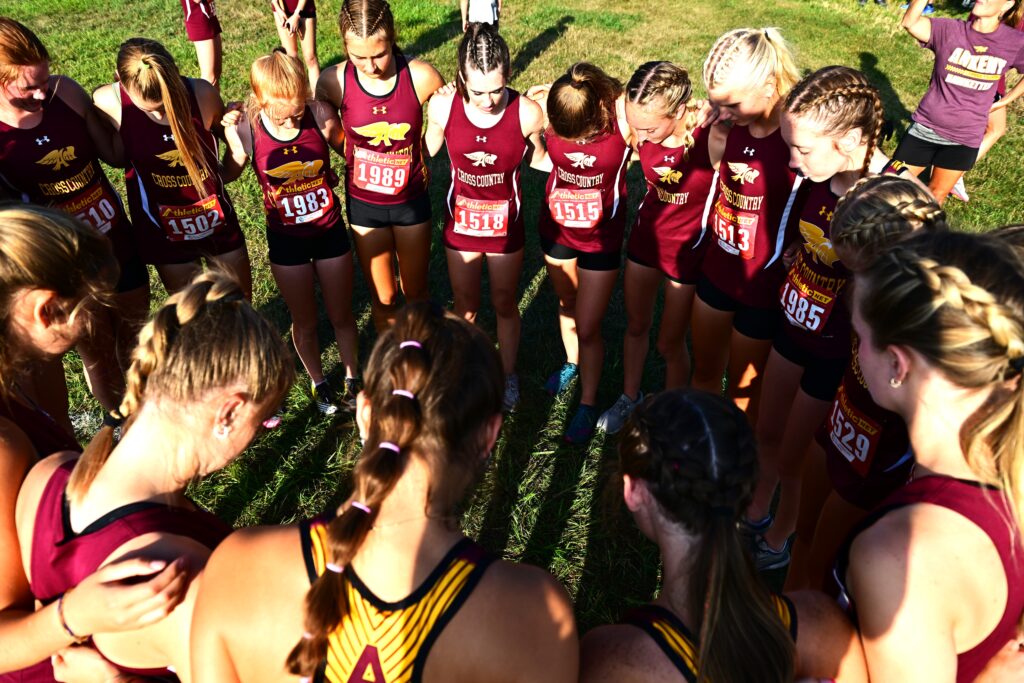 The CIML Conference meet will be held on Wednesday at Johnston and will feature seven of the top 13 teams in Class 4A. What are your individual and team goals for the meet?
As a team we are using it as a prep meet for districts, attempting to keep our main pack together and in a great position to finish in the upper quarter of the race. It will be a great indication of what we can do compared to other top teams in our conference and in the state. My individual goal is to stay consistent.
The state qualifying meet will be held on Oct. 19 at a site to be determined–likely either Council Bluffs, Indianola or Marshalltown. Do you have a preference for where you run?
I've only ran in Marshalltown out of those three places, and it happens to be my least favorite course. However, since I'm so familiar with it and the state qualifying meet my sophomore year was at Marshalltown, it would be nice to run there again.
Your team placed sixth at last year's state meet, the school's highest finish since 1988. If your team can make it back to Fort Dodge, how high do you think you can finish?
I think our goal should be to finish in the top 10. We had a similar goal last season and we ended up surprising ourselves. So if we all have a really good race, we can surprise ourselves again and place higher than we expected.
Plans for next year? Would you like to run in college?
Yes, I plan on running in college. I've visited some D3 and D2 schools in and out of state and have a pretty good idea on where I'm going to go.
What are you going to study?
I plan on majoring in business.