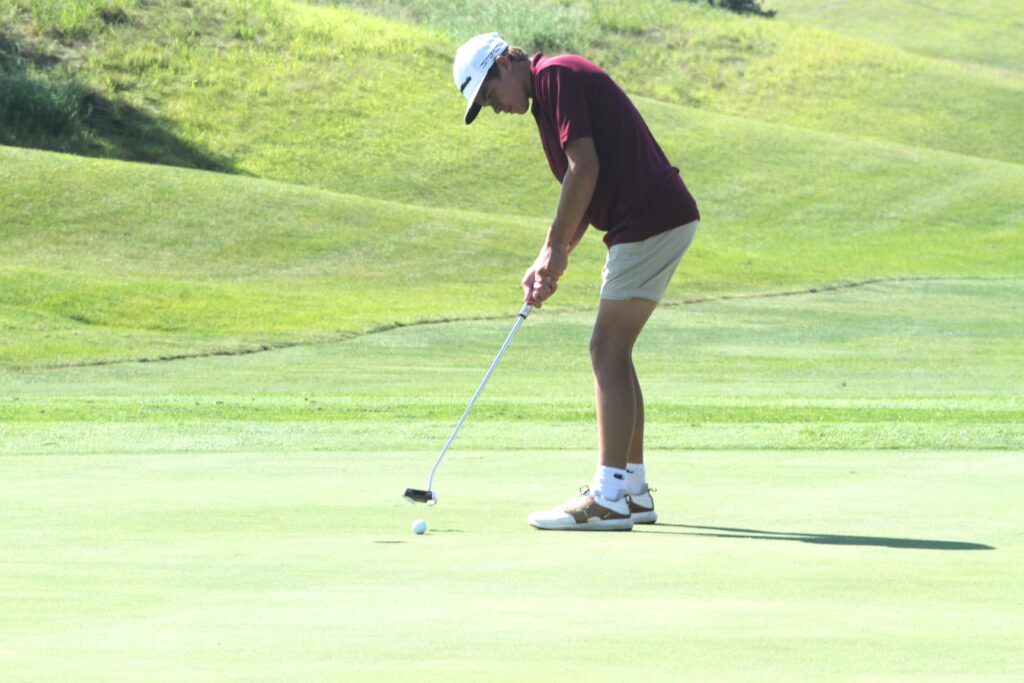 Ankeny sophomore Evan Hodapp enjoyed his first trip to the boys' Class 4A state golf meet.
He's hoping to be back next year along with the rest of the Hawks.
Hodapp carded a 36-hole total of 167 to tie for 58th place in the state meet on Friday and Saturday at Elmcrest Country Club in Cedar Rapids.
"I had a lot of ups and downs and would have liked to had better results, but it was an amazing experience and I feel I'll be better prepared next year when I'm there with my team chasing the title," Hodapp said.
Hodapp shot an 83 in Friday's opening round. He had seven bogeys and three double bogeys.
Hodapp then followed with an 84 in Saturday's final round, which included triple bogeys on both the par-4 Nos. 1 and 18 holes.
"I definitely could have played better," said Hodapp, who did make a birdie on the par-5, No. 15 hole. "I had a real tough time getting putts to fall this weekend. The greens were as fast as I've ever seen, and the pins were certainly in challenging locations."
Ankeny coach Mike Weddingfeld was proud of the way that Hodapp played despite his struggles on the greens.
"It was a great two days of learning and gaining experience for Evan," Weddingfeld said. "He didn't shoot as well as he would have liked, but he hung in there. The state tournament experience is different than what the kids are used to–lots of people watching, all of the best golfers in the state and you are the center of attention so day one the nerves were definitely a factor. On day two I could tell Evan was much more relaxed and he really played a lot of solid golf–he just had several holes where he let the putter get the best of him, and that is frustrating to be hitting the ball so well and not being able to get the ball in the hole.
"Evan was disappointed in his scores, but I hope after a couple days of reflection he realizes what an accomplishment it was to make it to state in the first place and uses the experience to push him to keep working at his game to come back even better next season," he added.
Hodapp was grateful to have Weddingfeld and assistant coach Curt Ingham by his side throughout the two days.
"I want to thank coach Mike and coach Curt for all the support and help they gave me this weekend," Hodapp said. "It was great having them in my corner."
Reid Hall of Cedar Rapids Kennedy shot a 1-over-par total of 141 to capture the individual crown. He edged runner-up Braeden Nelson of Valley by one stroke.
Second-ranked Johnston posted a 595 total to claim the team title. No. 1 Cedar Falls, the defending champion, took second with a 597.
No. 5 Waukee shot a 302 on Friday to take the first-round lead. But the Warriors struggled to a 313 on Saturday and finished third overall with a 615 total.