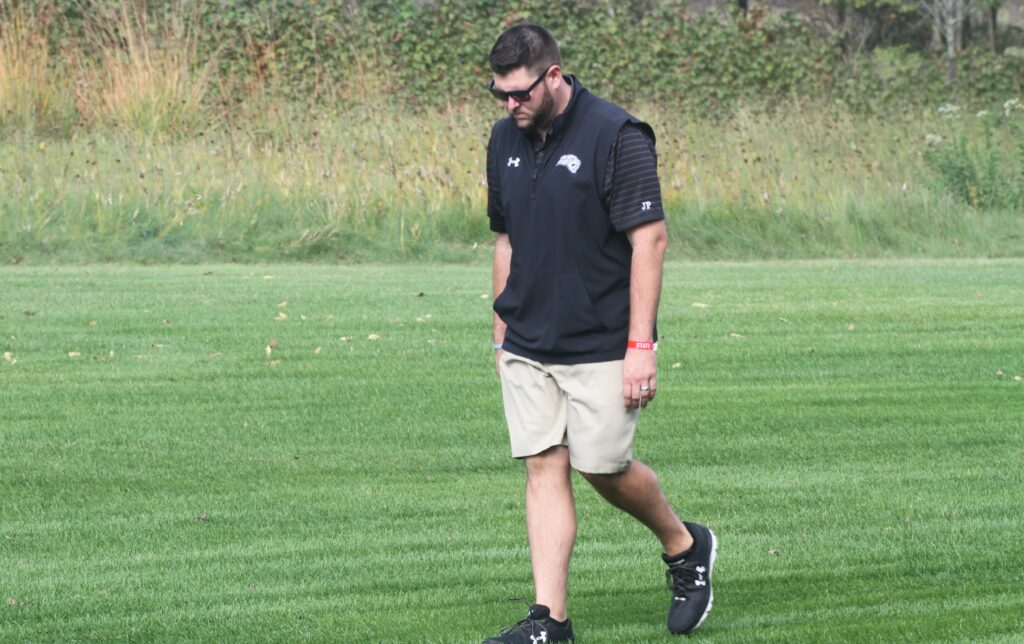 Rick Fee wants to spend more time with his family.
The Ankeny Centennial boys' golf coach resigned from his position, just two days after the season officially ended.
"My time now needs to be with my wife and kids as they grow older," Fee said in a Facebook post on Monday.
Fee has been a part of the Centennial program since it began in 2013. He served as an assistant under Jon Olson for the first two seasons, helping the Jaguars to the Class 4A state title in their inaugural year.
Fee then took over the program in 2015. He guided Centennial to four state-meet appearances, highlighted by a runner-up finish in his first season.
The Jaguars placed 11th in 2017, ninth in 2019 and tied for 10th in 2020. This year's team suffered through an injury-plagued season, but was still very competitive and missed qualifying for the state meet by just three strokes.
"I truly thank all those players and parents who represented Centennial during this time, and I wish all those players nothing but success in the future!" Fee said. "Thanks for a great ride! It was a privilege to be your coach along the journey!"
Fee said he has coached more than 275 players over the last decade, including some who went on to play at the collegiate level. Three of his best players were Brandon Russell, CJ Winkel and Jack Winkel.
Russell tied for seventh at the state meet in 2015, while CJ Winkel tied for ninth. Jack Winkel tied for fourth in Class 4A in 2021.
"It's been an honor to be a part of the community," Fee said later on Monday. "I have truly appreciated the opportunity to hold this position, and I hope I leave the program with the ability to grow. I also want to thank my coaches–Dean Smith, Cory Goldsmith and John Petersen–for all of their hard work."
Fee also played a pivotal role in getting Centennial's home invitational renamed after Jesse Peck, who was a key player on the Jaguars' state championship team in 2013. Peck passed away in 2020.