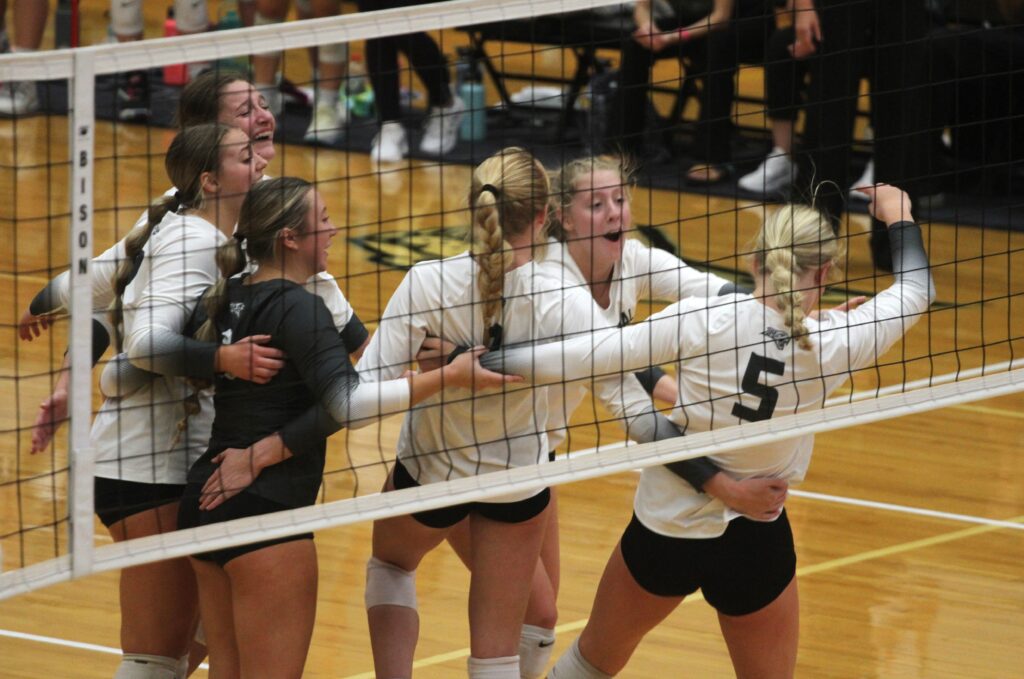 The Ankeny Centennial volleyball team let two match points slip away during Tuesday's battle against visiting Waukee Northwest.
Delainey Winkel made sure that the Jaguars didn't waste their next opportunity to close out the match.
Winkel pounded a kill to break a 24-24 tie in the fourth set, then delivered an ace to give fifth-ranked Centennial a 25-16, 25-20, 21-25, 26-24 victory over the No. 7 Wolves. The win allowed the Jaguars to finish in a second-place tie in the CIML Conference with No. 4 Dowling Catholic.
"I just didn't want to go to (a fifth set)," Winkel said of her clinching ace. "I didn't want to repeat (our loss to Northwest last year). I'm just going to go for it."
Centennial finished 6-2 in the conference and ended the regular season at 27-9 overall. Northwest's records dropped to 5-3 and 23-10.
The two teams had split a pair of tournament meetings over the last month.
"We made a change to have a bigger block on their outsides, because when we did lose (to them in the Metro Classic on Sept. 10 at Southeast Polk) their outsides were having a heyday," said Centennial coach Jessica Rinehart, whose team avenged that loss with a win in the quarterfinals of the Urbandale Invitational on Oct. 1. "So we knew we had to put some bigger hands in front of their faces."
Winkel was among the Centennial players who were honored on Senior Night.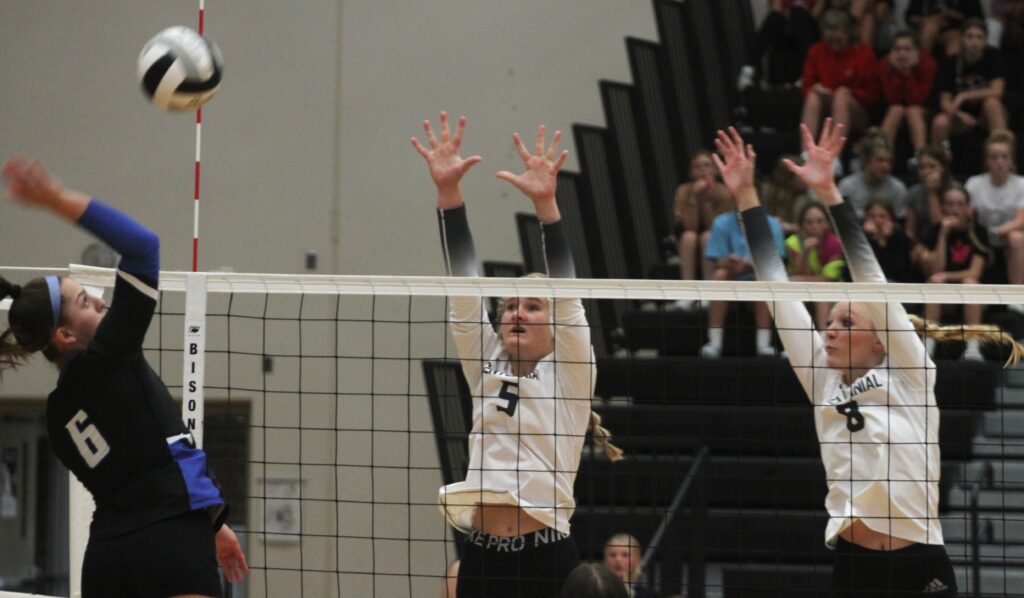 "For some of us, it was (emotional)," Winkel said. "It's very surreal that it's our last home match (of the regular season)."
Winkel played a key role throughout the win, blasting a match-high 14 kills for the Jaguars. She also had three blocks and 13 digs.
"She had a great night all the way around," Rinehart said. "She did everything great."
After dominating the first set, Centennial held on to win the second set, closing it out on a kill by Jada Schmidt. The Wolves then stayed alive by leading all the way in the third set, which ended on a kill by Katrina Pelds.
"I think we always have confidence going into games," said Centennial libero Taylor Bechen, who racked up 13 digs. "We weren't worried (when they won Set 3)."
Northwest held a 21-18 lead in the fourth set before the Jaguars rallied behind Bechen's serving to take a 24-22 advantage. The Wolves then scored the next two points to prolong the match, setting the stage for Winkel's heroics.
"We just kept fighting and playing tough," Winkel said.
A year ago, Centennial hosted Northwest in its final home match. The Wolves won in four sets.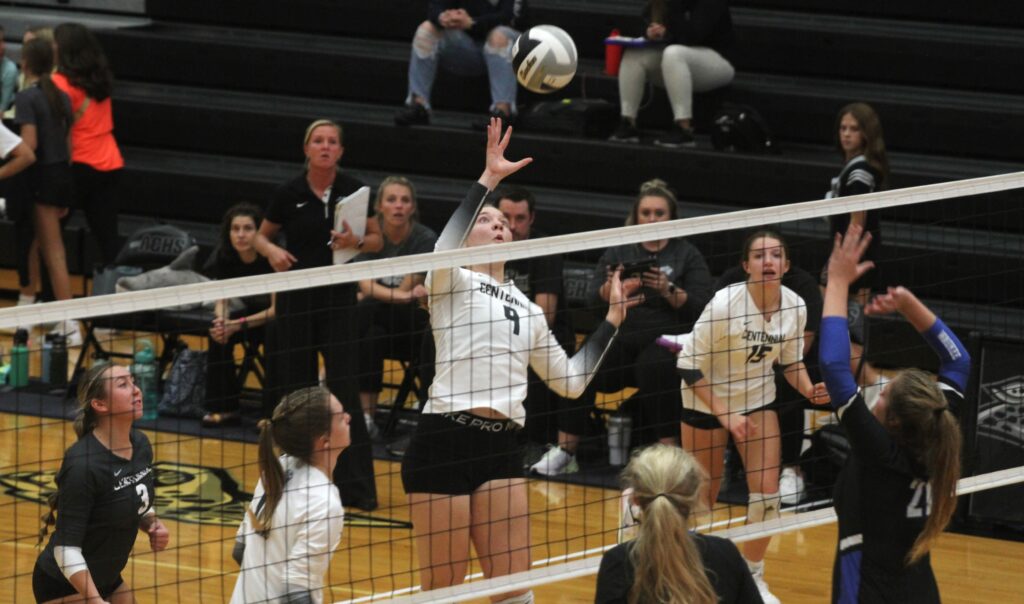 "The girls were motivated from last year, because we had this same match last year and it didn't go well," Rinehart said. "They didn't want that to happen again, and I was really proud of the fight they showed. We wanted to get better in those high-pressure situations going into the postseason, and I think they did that tonight and won some big points."
The Jaguars outhit Northwest by a .230 to .189 margin. Jaeden Pratt had 13 kills while hitting .435 and also had a match-high eight blocks.
Schmidt contributed 11 kills, and Delaney Miller added 10. Reagan Angus dished out 21 assists, and Kambria Leazer had 19.
Bechen completed all 24 of her serves and had four of the team's 11 aces.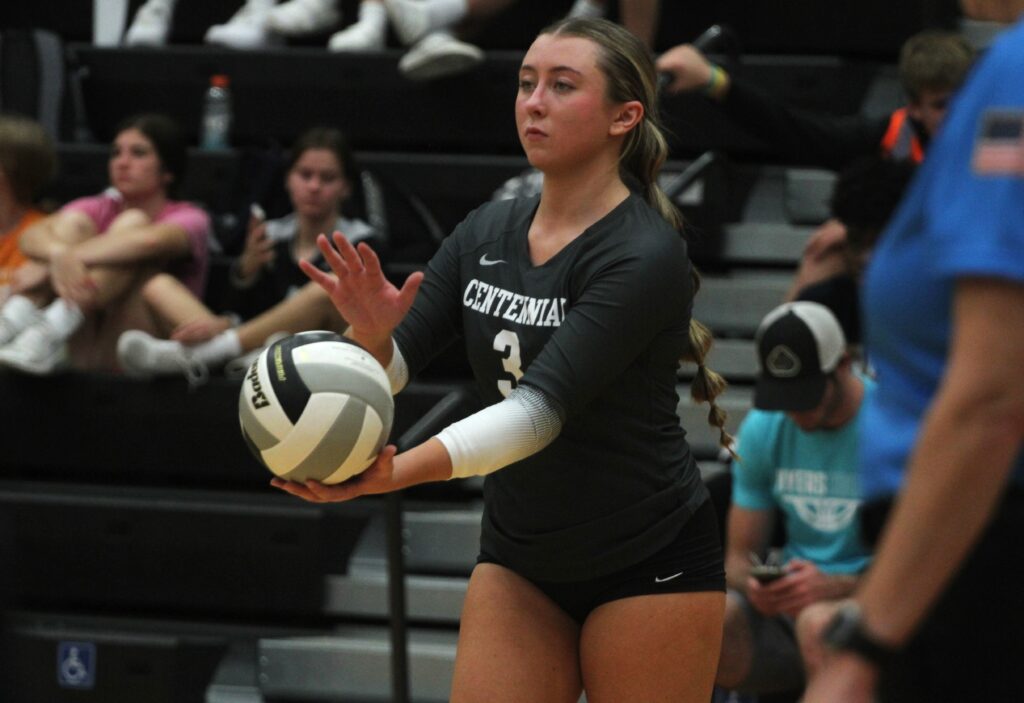 "We picked up their tendencies, and I'm sure they picked up ours," Bechen said. "We watched a lot of film on them and scouted them pretty good."
Chloe Jones and Kamryn Vogt each had 11 kills to lead Northwest, which got 38 assists from Katey Lockyear. Jones also had 25 digs.
"You want to have momentum (at the end of the year)," Rinehart said. "You want to feel like you are continuing to climb, which we feel like we are. That was certainly a win we wanted to get going into the postseason."
The Jaguars will host a Class 5A regional semifinal on Thursday, Oct. 20 at 7 p.m. They will play the winner of Tuesday's quarterfinal match between Sioux City West and Council Bluffs Jefferson.