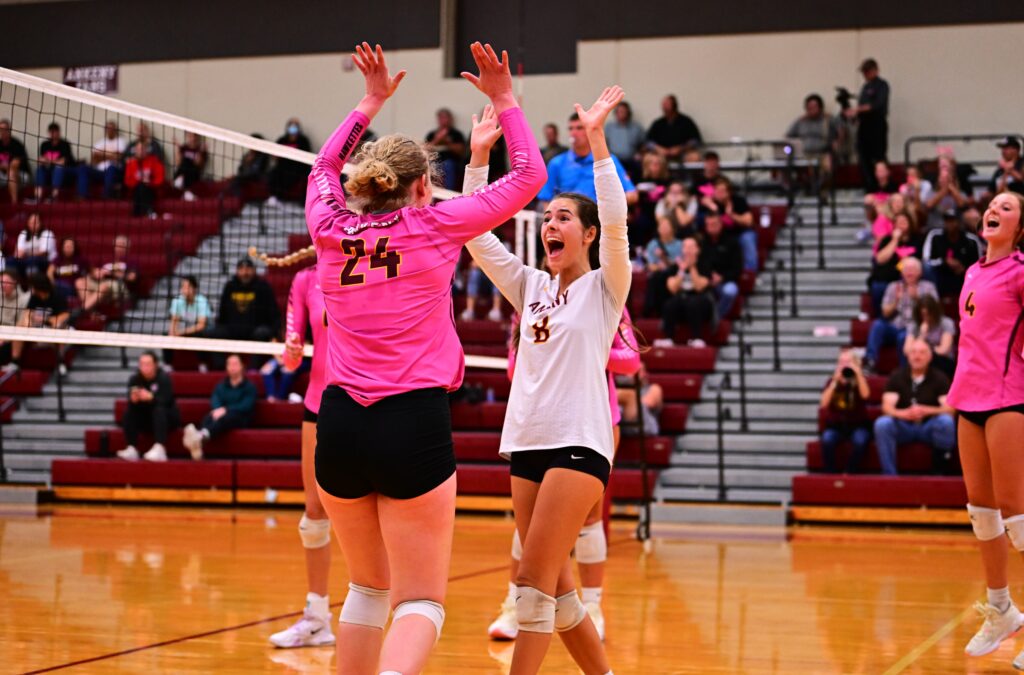 The transition into the CIML Conference worked out perfectly this season for the Ankeny volleyball team.
The second-ranked Hawkettes completed a perfect run through the league schedule with a four-set victory on Tuesday at No. 9 Valley. They posted a 25-17, 20-25, 25-19, 25-20 triumph to extend their winning streak to 15 matches.
Ankeny, which had already wrapped up the outright conference title, finished 8-0 in the league and improved to 33-4 overall. The Tigers' records dropped to 3-5 and 16-18.
"Although we beat Valley earlier, so much development happened for both teams since then," said Ankeny senior Hannah Baier. "So what gave us the most confidence was scouting and preparing in practice."
It was the Hawkettes' third win over Valley this season. They also defeated the Tigers at the Valley and Waukee tournaments last month.
Ankeny swept all four sets against the Tigers in September. On Tuesday, the Hawkettes won the first set before Valley rebounded to win the second set.
"They had some pretty solid plays and caught some momentum," Baier said.
Ankeny regrouped, however, and took the next two sets. The Hawkettes, whose last loss came to No. 4 Dowling Catholic in the championship match of the Caroline Found Invitational on Sept. 10 at Iowa City West, have dropped only six sets during their winning streak.
Ankeny will host a Class 5A regional semifinal on Thursday, Oct. 20 at 7 p.m. The Hawkettes will play the winner of Tuesday's quarterfinal match between Des Moines East and Des Moines Lincoln.