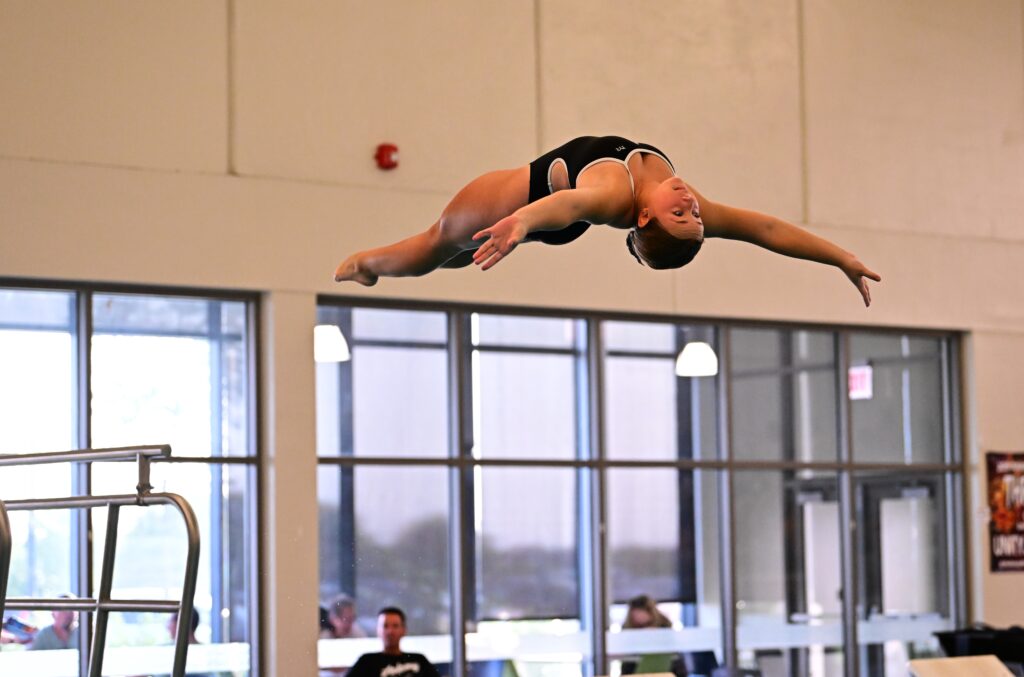 Ankeny's Hannah Kolars earned a third-place finish in the CIML Conference diving meet on Tuesday at Waukee.
Kolars, a senior, posted a total of 415.00 points. She improved on her previous high score by 22.45 points, lifting her from 18th to 10th in the state rankings.
Dowling Catholic swept the top two places. Audrey Doud won the event with 438.30 points, and teammate Sasha Gisi was second with 420.85.
The Maroons' highest-ranked diver, Berit Kallemeier, won the junior varsity event.
The Hawkettes will host the swimming portion of the conference meet at Trail Point Aquatics Center. The junior varsity meet will be held on Thursday at 5:30 p.m., and the varsity meet begins on Saturday at 11 a.m.
District assignment
Ankeny has been assigned to the Johnston district by the Iowa Girls' High School Athletic Union. The district meet will be held on Saturday, Nov. 5.
Atlantic, Boone, Centerville, Council Bluffs Lewis Central, Des Moines Hoover, Des Moines North, Johnston, Marshalltown and Ottumwa will be the other teams in the field.