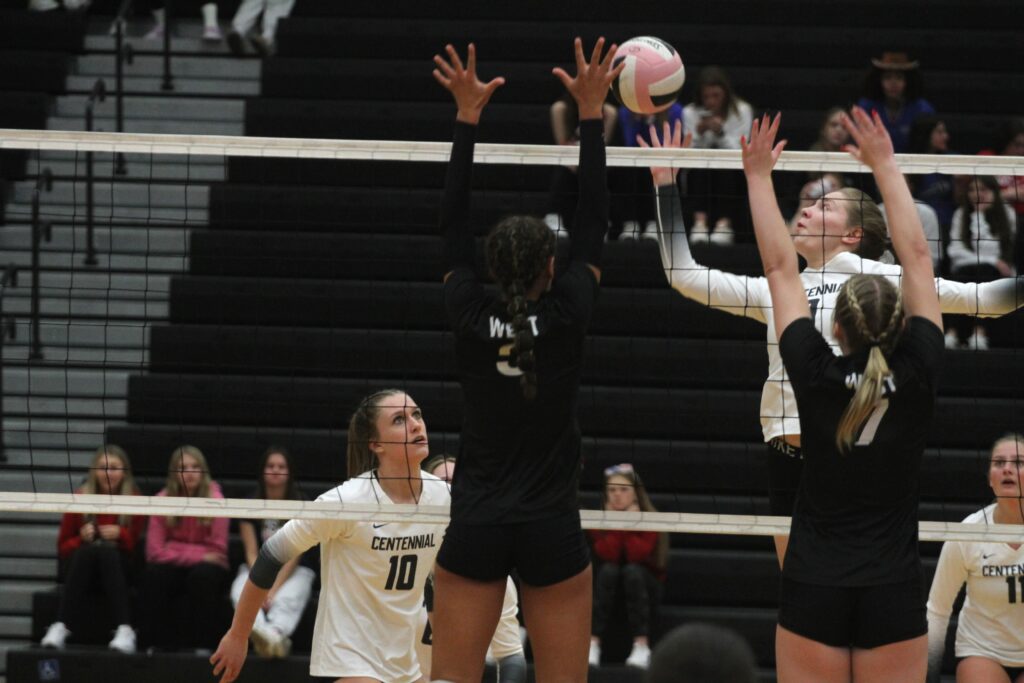 The Ankeny Centennial volleyball players didn't spend a lot of time preparing for their first postseason opponent.
The sixth-ranked Jaguars focused most of their attention over the last week on themselves.
"We decided to (play) more as a team and try and do things more as a team," said Centennial sophomore Jaeden Pratt. "We knew that Sioux City (West) had a good record coming in, but nothing that we couldn't handle."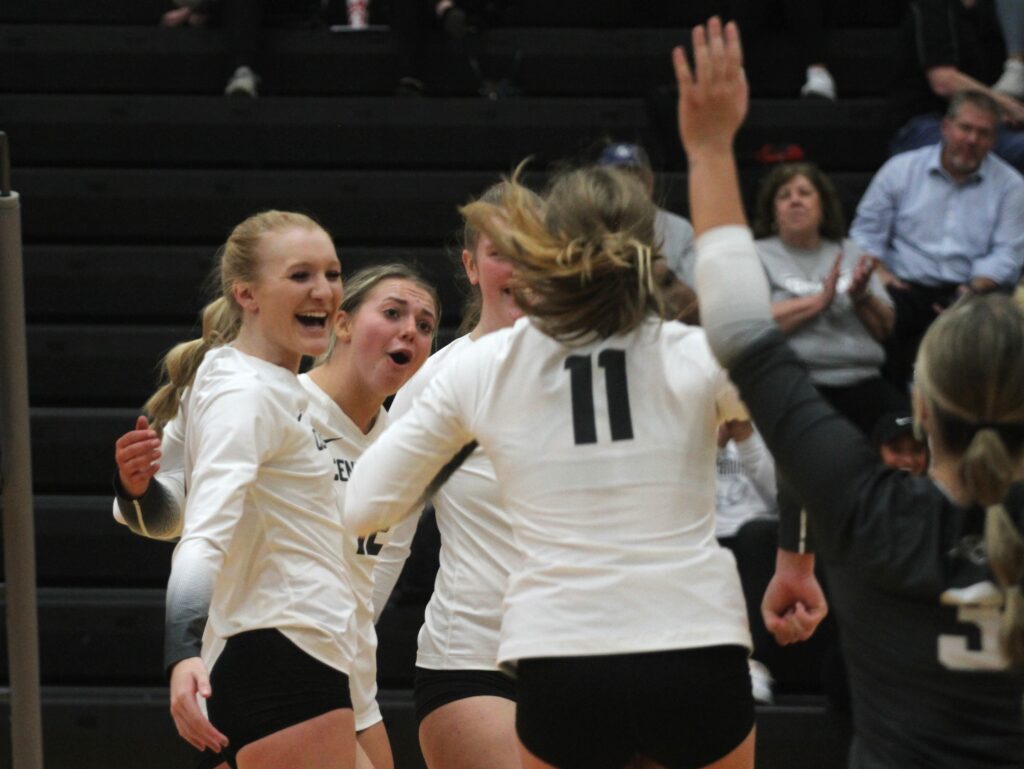 Centennial rolled to a 25-12, 25-13, 25-11 victory over the visiting Wolverines in a Class 5A regional semifinal on Thursday. The Jaguars improved to 28-9 on the season.
"It always feels good to get any regional win," said Centennial coach Jessica Rinehart, who used a variety of lineups in the match. "I wanted to get our seniors more playing time tonight. Senior Night was a high-pressure match, and they didn't get in as much as I wanted to get them in. We wanted to use tonight to get them some more experience, because we want everybody to be ready as we hopefully continue to keep playing."
The Jaguars jumped out to leads of 10-1 and 17-4 in the first set. They dominated the second set as well, closing it out on a kill by Jada Schmidt.
Sioux City West took an early lead in the third set and battled Centennial to a 10-10 tie before Reagan Angus went on a long serving run that nearly closed out the match.
"I had some determination there at the end," Angus said.
An ace by Kendra Kasperbauer ended the match. Sioux City West finished the season at 16-10.
"We've just been working on our own (game)," Rinehart said. "It's our goal to get one percent better every day. We're working on the finer details of what we think we need in order to perform well down the stretch."
Kasperbauer had nine kills and hit .750 on the night to lead Centennial's attack. Pratt and Delainey Winkel each contributed six kills, while Angus dished out 17 assists and Kambria Leazer added 11 more.
Pratt also racked up 21 digs and three aces, while Taylor Bechen had nine digs. Kasperbauer and Delaney Miller each had a pair of aces.
Angus said the Jaguars are ready to play their best volleyball in the next two weeks.
"We've really been trying to focus more on our side in general," she said. "We've definitely been pushing really hard on defense, just being really scrappy and picking up balls that we couldn't at the beginning of the season. I'm pretty confident with this team. We're pretty balanced, and I think we can go all the way."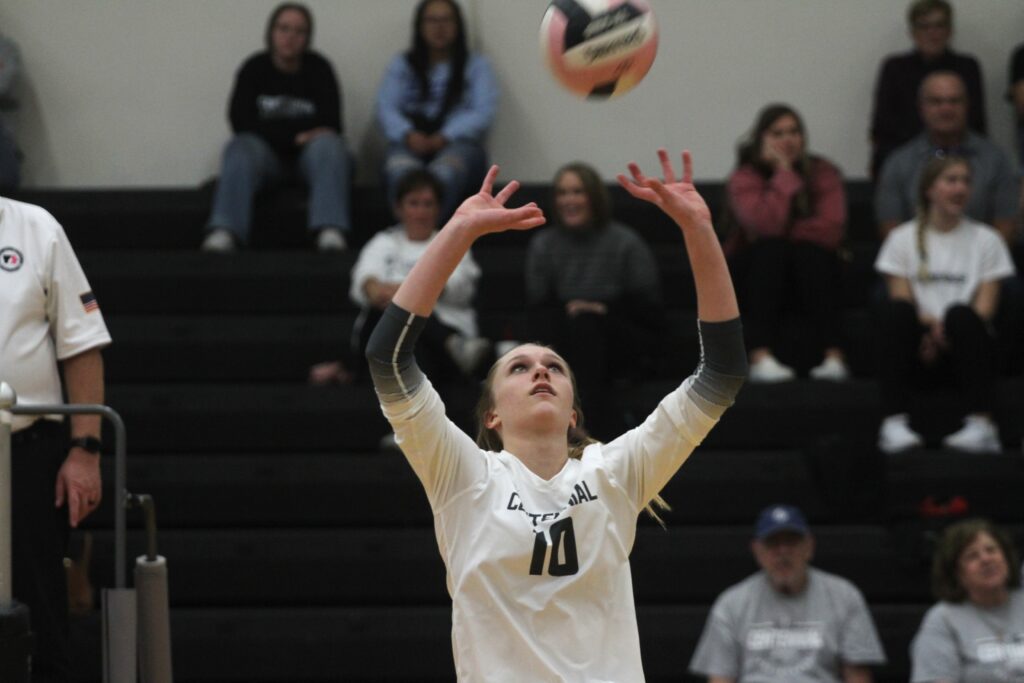 The Jaguars will host Des Moines Roosevelt (20-17) in the regional final on Tuesday at 7 p.m. The two teams have not met this season.
The Roughriders upset No. 12 Sioux City East in a semifinal match on Thursday.
"I thought it would be a pretty close battle," Rinehart said. "I guess we'll have to scout Roosevelt now."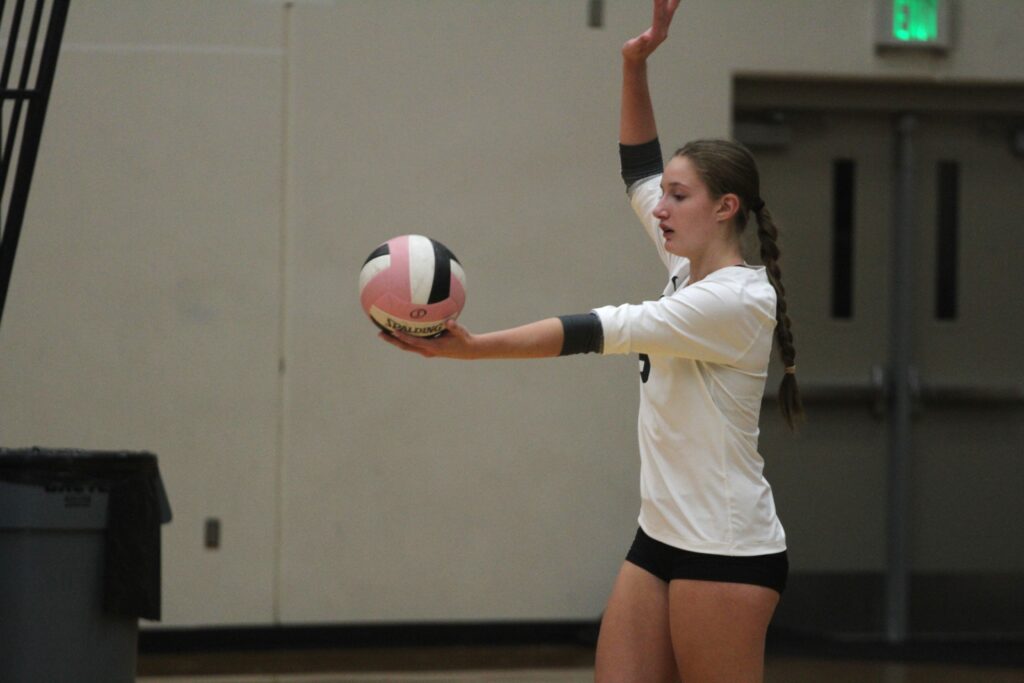 The winner will advance to the state tournament at the Xtream Arena in Coralville.
"We just have four more games left hopefully," Pratt said.