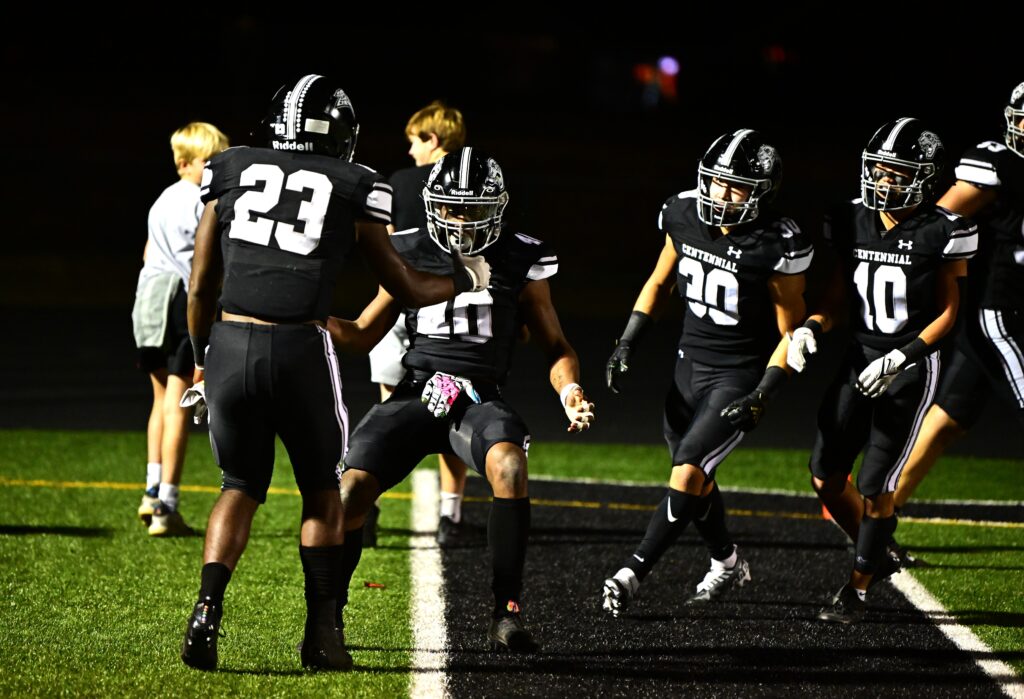 The Ankeny Centennial football team entered Friday's regular-season finale against visiting Des Moines East ranked 14th in the PRI ratings and badly needing a victory to clinch a Class 5A playoff berth.
The Jaguars got what they needed in resounding fashion.
Centennial scored a touchdown just 19 seconds into the game and went on to rout the Scarlets, 56-0. The Jaguars improved to 5-4, while East finished with a 1-8 record.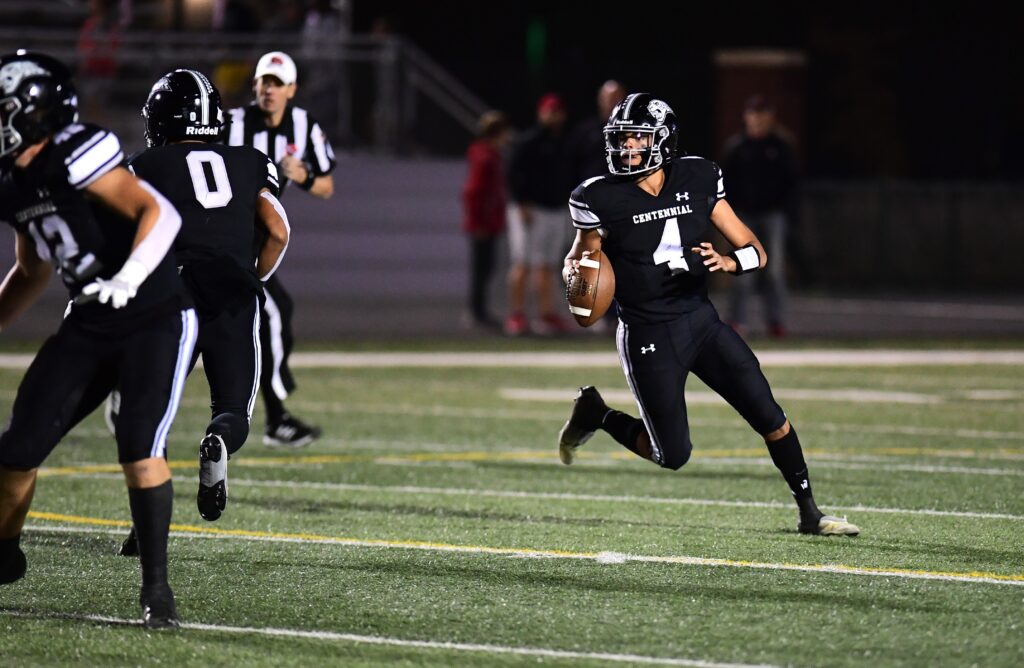 "We got off to a good start, a fast start, and had a lot of different people score touchdowns and impact the game," said Centennial co-head coach Ryan Pezzetti. "We stayed healthy, and we're ready to move onto the playoffs."
Injured quarterback Trenton Smith and running back Elijah Porter both returned to the lineup after sitting out last week's loss at Southeast Polk. Smith threw a 20-yard touchdown pass to Max Snyder immediately after the Jaguars recovered a fumble on East's first play of the game.
Smith completed 3-of-4 passes for 75 yards. Porter ran four times for 60 yards.
"This is the healthiest we've been since the first half of the Ankeny game," Pezzetti said. "Knock on wood, we can stay healthy this upcoming week in practice and be competitive in the second season."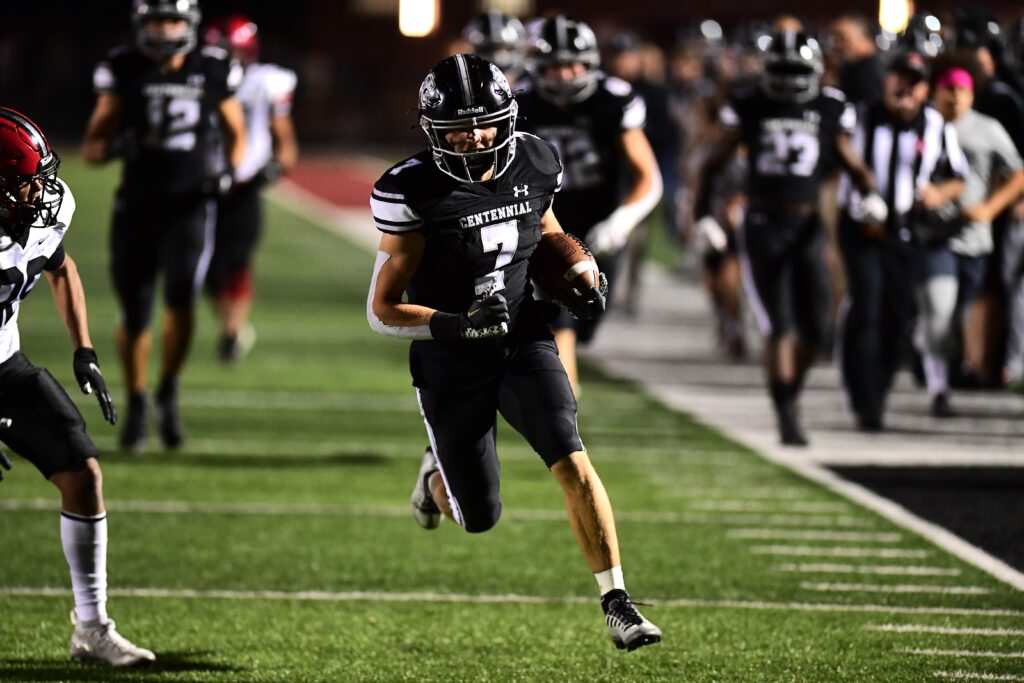 Easton Miller scored on a 3-yard run to make it 14-0 less than 3 minutes into the game. A 49-yard run by Porter set up Centennial's next score, then Nick Severson bolted 45 yards to the end zone to give the Jaguars a 28-0 advantage with 7:09 left in the first quarter.
Ty Morgan followed with a 1-yard touchdown run, then JJ Morgan added a pair of scoring runs, one of them from 58 yards out on the opening play of the third quarter. The Jaguars finished with 329 yards on the ground, led by JJ Morgan with 74 and Jeremiah Bassett with 62.
"We have some depth at some positions, but in high school football it's very difficult to have depth across the board," Pezzetti said. "But right now, we're healthy and looking forward to moving on."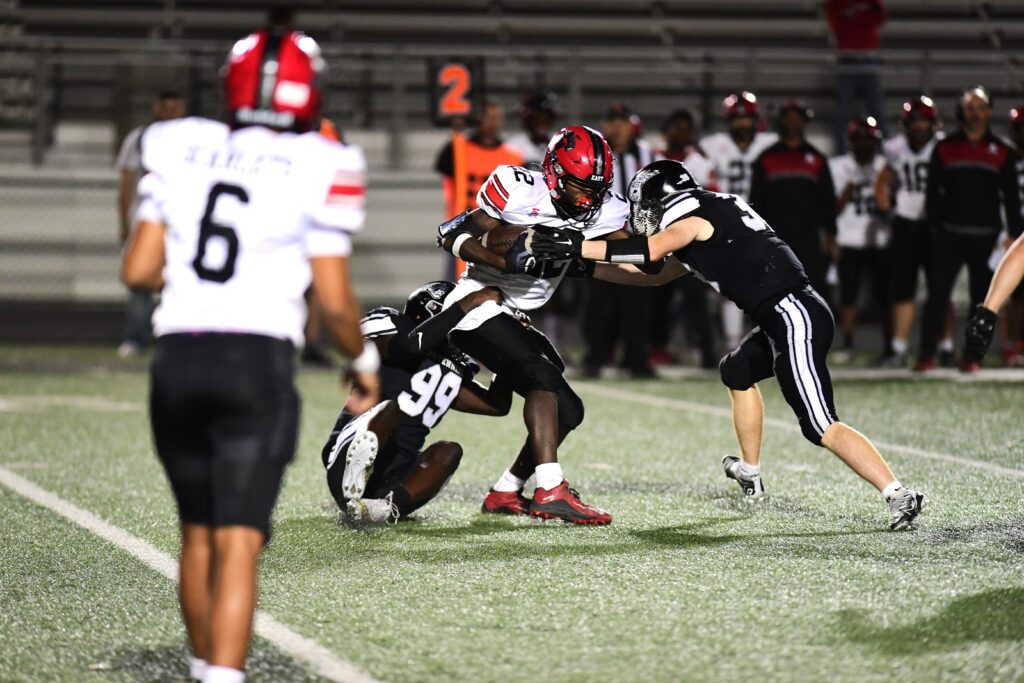 Sean Stewart and Connor Welsch each had an interception for the Jaguars, who posted their first shutout since a 30-0 win at Sioux City East last season.
Centennial moved up to No. 12 in the final RPI rankings. The playoff pairings will be announced on Saturday at 10 a.m.
The Jaguars could play at No. 5 Cedar Falls in a rematch of a game from Sept. 16, which Centennial won, 28-14.
"We just want a shot at it," Pezzetti said. "At this point, everybody is going to be competitive. There's a lot of good teams out there, and we've played a lot of them. On any given Friday night, anybody can win."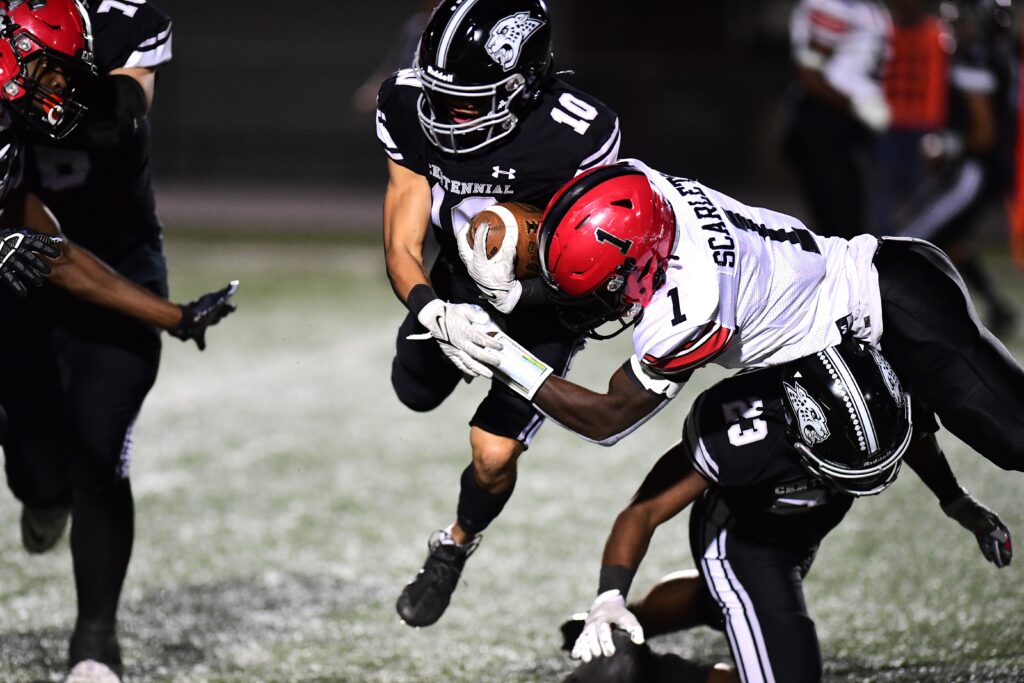 There's a chance that the Iowa High School Athletic Association will take some geographic concerns into the equation when the pairings are determined. No. 13 Sioux City East would have to play at No. 4 Pleasant Valley if the pairings follow the rankings, which would require a six-hour bus trip for the Black Raiders.
Pezzetti said he thinks the Jaguars will play at Cedar Falls, Pleasant Valley or possibly No. 6 Johnston.
"We'll see where they put us, and then we'll get ready to play," he said. "But I like our team. We've got to be consistent and balanced on offense. Defensively, we've got to make teams one-dimensional throwing the ball. If teams are able to run on us, that puts us in a tough spot. But I like where we're at, and we're healthy. We've got kids going in the right direction."