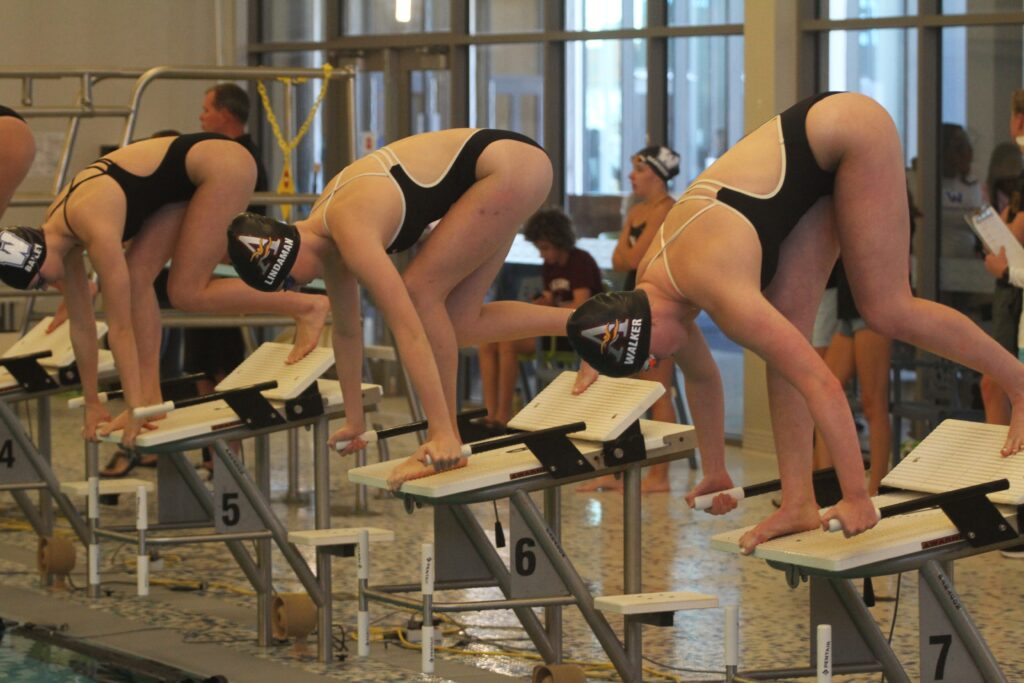 The Ankeny girls' swimming team wasn't at full strength for this week's CIML Conference meet.
Competing without swimmer Rachel Rolow and diver Lydia Boehlert, the sixth-ranked Hawkettes still managed to earn a third-place finish on Saturday at Trail Point Aquatics Center. The six-team field included five of the top nine squads in the state.
"Getting third was a pleasant surprise," said Ankeny coach Justin Crouch. "With Lydia and Rachel being out, that put us at a minor disadvantage. But the girls stepped up and swam their best."
Defending state champion Waukee won the meet with 505 points, finishing 22 points ahead of Dowling Catholic. Ankeny scored 307 points, edging Johnston by 15 points for third place.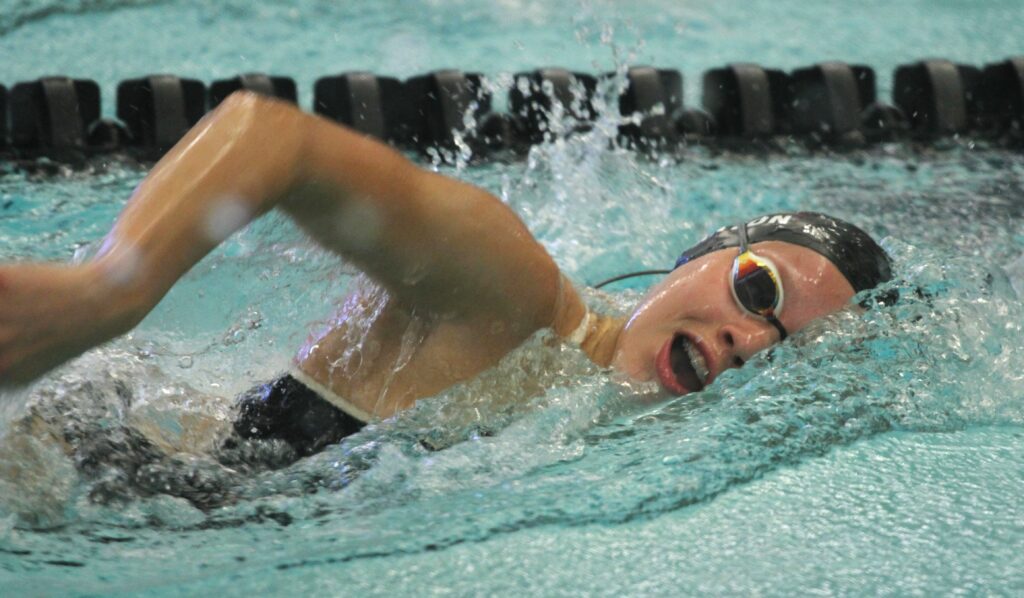 The Hawkettes and Dragons will collide again in a regional meet on Nov. 5 at Johnston.
"I feel this was a great way to end the regular season," Crouch said. "It was a good confidence boost for our girls."
Anja Peck led Ankeny with a pair of fourth-place finishes. She posted times of 2:13.39 in the 200 individual medley and 1:08.98 in the 100 breaststroke.
"Time-wise, I thought they were solid swims, especially for running a lot recently!" said Peck, who helped the Ankeny Centennial girls' cross country team to a regional title earlier in the week. "The team was happy with our third-place finish, especially because we weren't focusing on this meet. I know we were missing Rachel as well, so having her with us will always help with the points, too."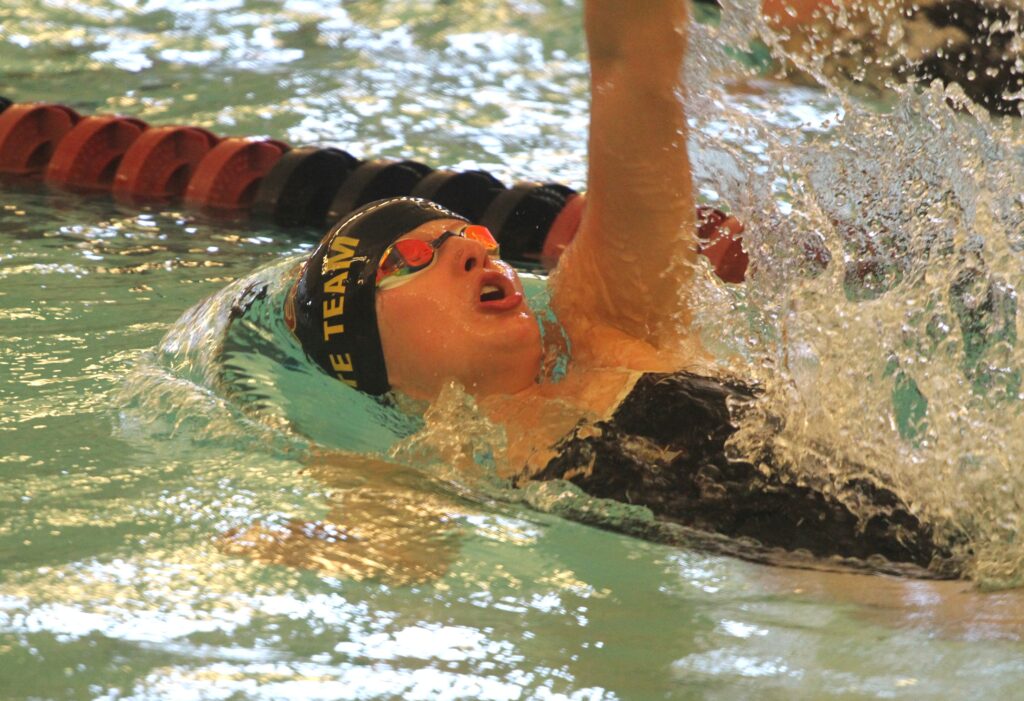 Gracie Lindaman took fourth for the Hawkettes in the 50 freestyle, turning in a time of 25.41 seconds. She later placed fifth in the 100 freestyle in 55.83.
Josie Parton finished seventh in the 100 freestyle in 56.38. She earlier placed sixth in the 200 freestyle in 2:01.39.
Caroline Walker took eighth in the 50 freestyle in 26.39. She then placed sixth in the 100 butterfly in 1:03.38.
Sydney Madetzke finished eighth in the 500 freestyle. She was clocked in 5:43.53.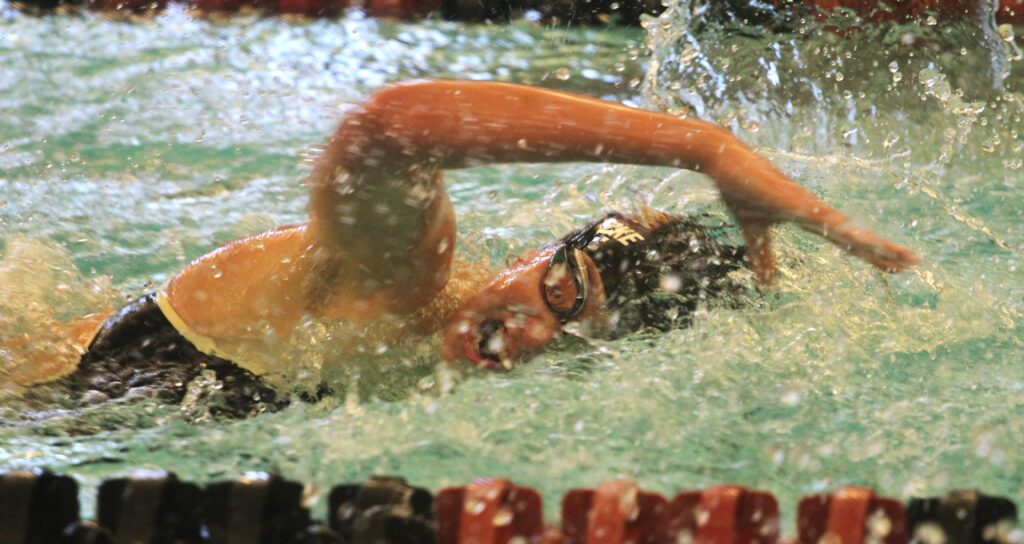 Charlotte Huebsch added an eighth-place finish in the 100 backstroke. She posted a time of 1:05.53.
Ankeny placed fifth in all three of the relay events. The foursome of Madison Trosper, Peck, Walker and Lindaman posted a time of 1:54.44 in the 200 medley relay.
Parton swam the leadoff leg in both of the freestyle relays. She teamed up with Lindaman, Trosper and Walker to post a time of 1:43.70 in the 200 freestyle relay.
The Hawkettes' 400 freestyle relay team consisted of Parton, Huebsch, Paige Spoelstra and Peck. They were clocked in 3:51.74.