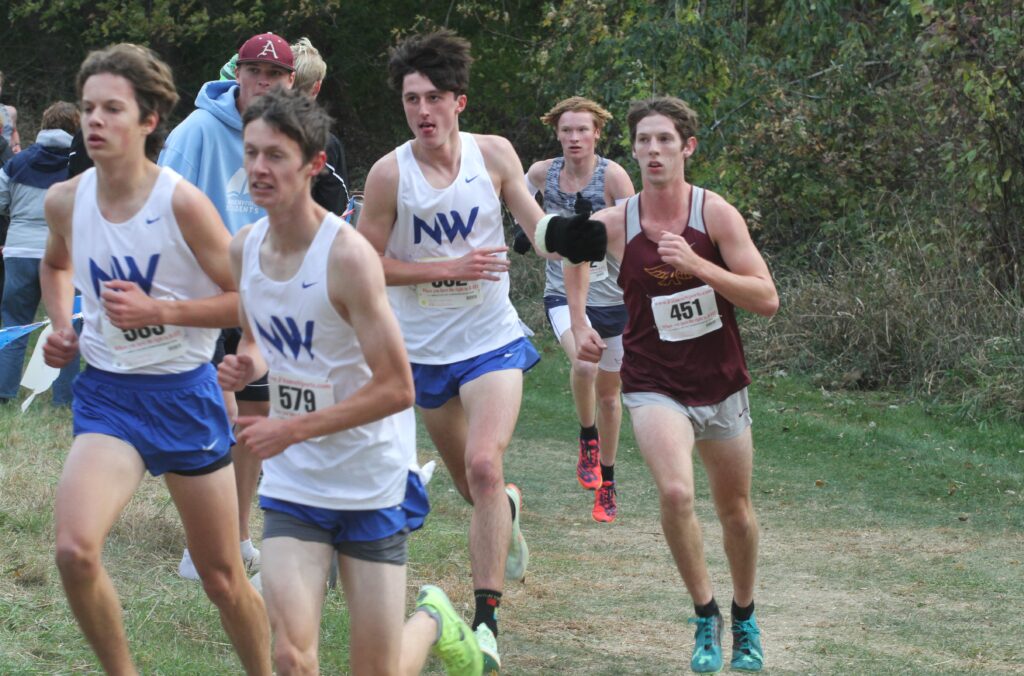 Junior Jake Bosch helped the ninth-ranked Ankeny boys' cross country team to a runner-up finish in a Class 4A district meet on Wednesday at Marshalltown. He placed seventh in the 5k race with a time of 16 minutes to qualify for the state meet as an individual.
No. 6 Waukee Northwest won the team title with 48 points, edging Ankeny by two points for the crown. But the Hawks still earned a repeat trip to the state meet, which is slated for Saturday at 2:45 p.m. at Lakeside Golf Course in Fort Dodge.
Here is some inside info on Bosch:
How were the course and weather conditions on Wednesday? Were they pretty favorable?
The course is always one of my favorites to run on. The temperature was cooler, but that can feel pretty nice while racing. The course itself was in pretty good shape in my opinion.
I know your team's goal was to win the district title. Was it disappointing to come up just short of your goal?
We put a really good effort out there and came up just short. Obviously, two points no matter what is hard to take, but Northwest brought it and came out on top.
Coach Lindaman said that six of your seven runners ran faster than they did at Marshalltown earlier this season, so it wasn't like your team had a bad race. Don't you just have to tip your cap to Waukee Northwest?
Yeah, a lot of our guys stepped up and that's always fun to see. We train to run our best races at the end of the season and at state so we are pretty happy with that. Northwest also brought a very competitive team and edged us out, but we are ready to have another go at them.
Coach also said that you ran "probably the toughest and grittiest race" he has seen all season, because you closed a huge gap with 800 meters to go and passed three Northwest runners while posting a lifetime personal record. What was your goal going into the race?
We have ran at bigger meets this season so I knew that this race would be a little different since there would be less teams. My goal was to execute my race plan and stay with a lead pack and move up throughout the race and not get stuck running alone.
Your late kick created a six-point swing in the team standings between Ankeny and Northwest. Did you think that might be enough to lift your team to the victory?
It was definitely a thought, but cross country isn't an individual sport–it's all about your team. I knew not one race can win for a team, and you need to lean on your other teammates and trust they will step up.
You looked pretty gassed after the race. Did it take you awhile to recover from that effort?
It definitely took awhile to get my feet back under me and get the heart rate down, but I have no regrets and hope to give even more for my team, especially for our senior Levi Hill as this is his last high school state cross country meet.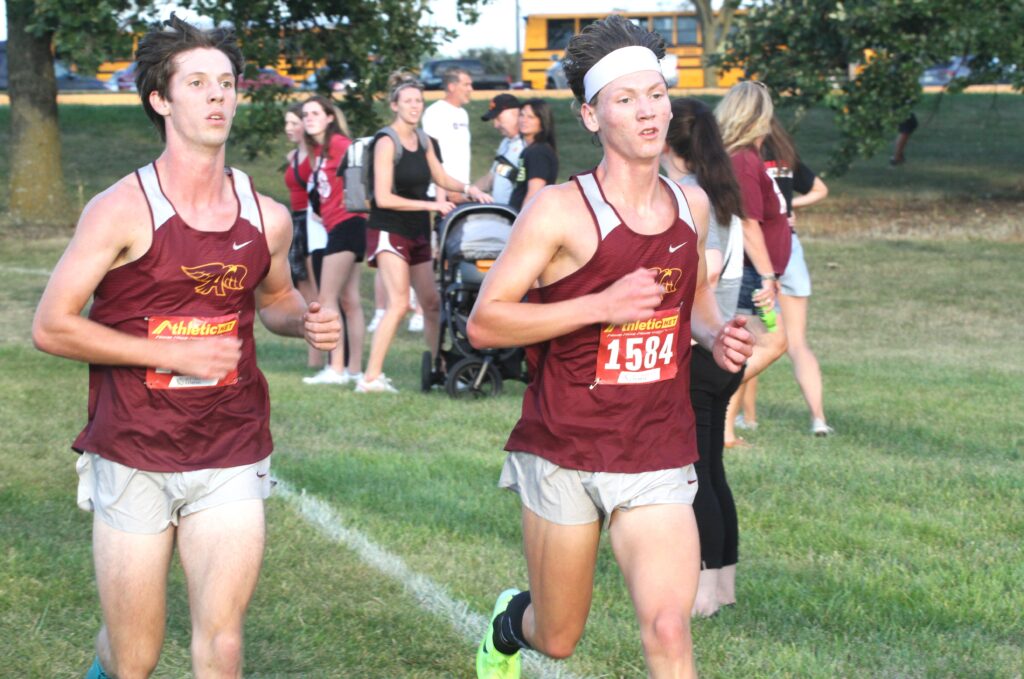 Your team has been without one of its top two runners, Levi or Ethan Zuber, at a few meets this season, including the CIML Conference meet on Oct. 12. Do you feel like both of those guys are healthy now and poised to have a big state meet?
Without a doubt, both Levi and Ethan are born competitors. They have both been practicing well and keeping positive energy. When it's time to step up, I have full faith in them and the rest of my team for that matter.
No. 1 Dowling Catholic is heavily favored to win a second straight Class 4A crown. Do you think something crazy would have to happen for the Maroons to lose?
Dowling is always a top team and credit to them year in and year out, they compete for the top and always give us and others a high standard (to beat). I think state will come down to the finish and what teams are willing to push themselves the most.
It seems like the race for second place is pretty wide open. Do you feel like your team can contend for one of those spots on the podium?
Definitely. The Hawks have put in so much time and hard work for this race, and we have had our eyes set on goals and we are ready to come in and achieve them no matter what.
Do you feel like the entire team is capable of dropping some more time?
For sure! Ethan and Levi will run their hardest and compete for top spots at state, and I know Abel (Squires), Tate (Brownsberger), Aidan (Farrell) and Ike (Smith) are ready to redline it for their team. I feel everyone will surprise themselves this weekend with what they can do.
What is your individual goal for the race? Do you think you can break the 16-minute barrier?
My goal is to place and be a top guy. I mainly care about doing my part to get our team on the podium. I feel like 16 minutes is a pretty solid benchmark if you want to place high, but I believe I can go sub-16 for this race. GO HAWKS!