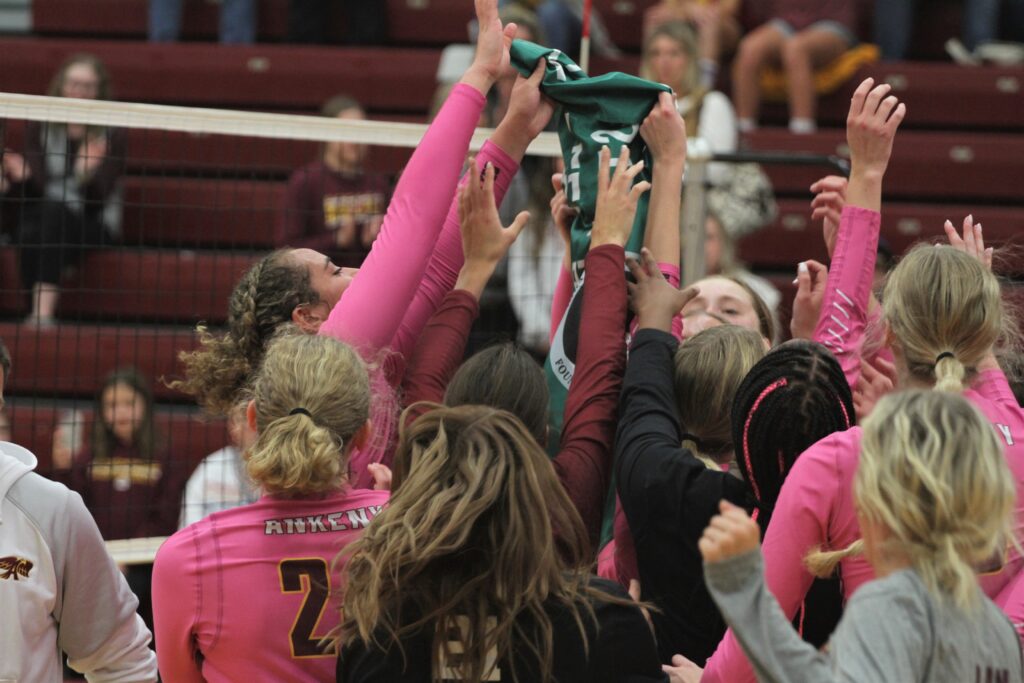 Aowyn Schrader played a key role on Ankeny's state championship volleyball team in 2020.
Now, the junior outside hitter would like to experience that feeling again.
Schrader pounded nine kills to lead the second-ranked Hawkettes to a 25-11, 25-10, 25-20 victory over No. 14 Council Bluffs Lincoln in a Class 5A regional final on Tuesday at Ankeny.
"This feels amazing," said Schrader. "I'm very excited for this year."
Ankeny (35-4) advanced to the state tournament for the fifth straight year. It was the 17th consecutive win for the Hawkettes, who took two of three sets against Lincoln during the Ankeny Centennial Invitational on Aug. 27.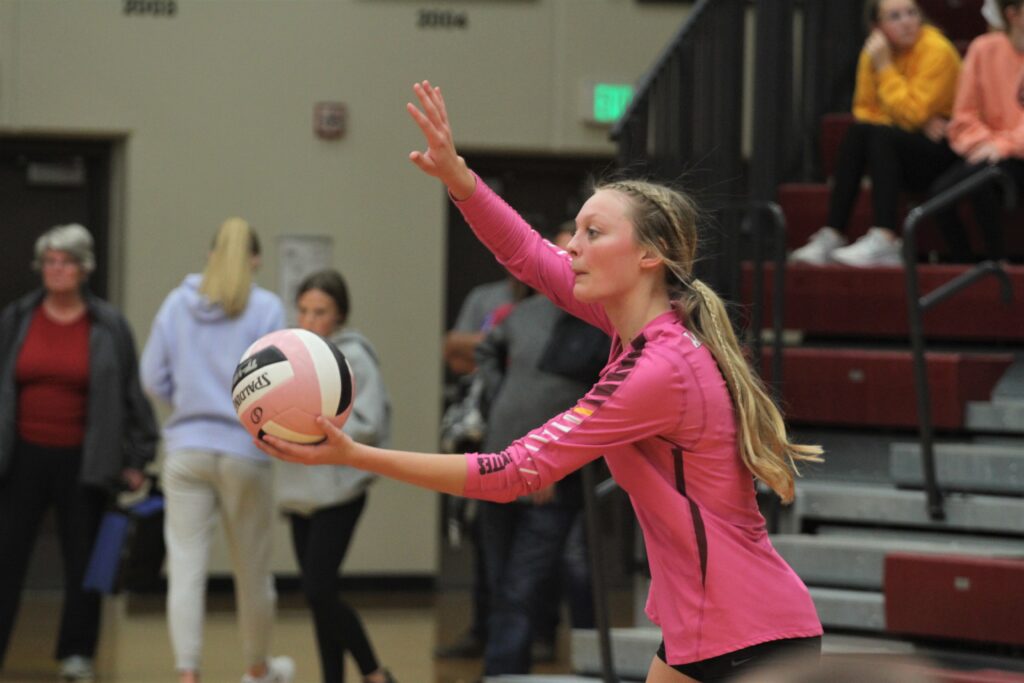 "We worked really hard scouting them," said first-year Ankeny coach Dani Kohut Lynch. "We knew they had a really good setter and a really good middle. We knew if we could get them out of system, then they couldn't really establish those middles. We executed, and the girls were phenomenal."
The Lynx finished the season with a 23-18 record.
"It feels great. I'm really excited," said Ankeny junior Tanith Roush. "This team worked so hard to get here. I'm just so proud of all these girls."
Ankeny dominated the match from the start. A kill by Roush gave the Hawkettes a 10-4 lead in the opening set.
Roush wore a pair of black tights along with her pink jersey.
"One of our teammates, Katelyn Wendel, wore (the tights) to practice one day and asked if I would wear them to state with her," Roush explained. "I said yes, and here we are."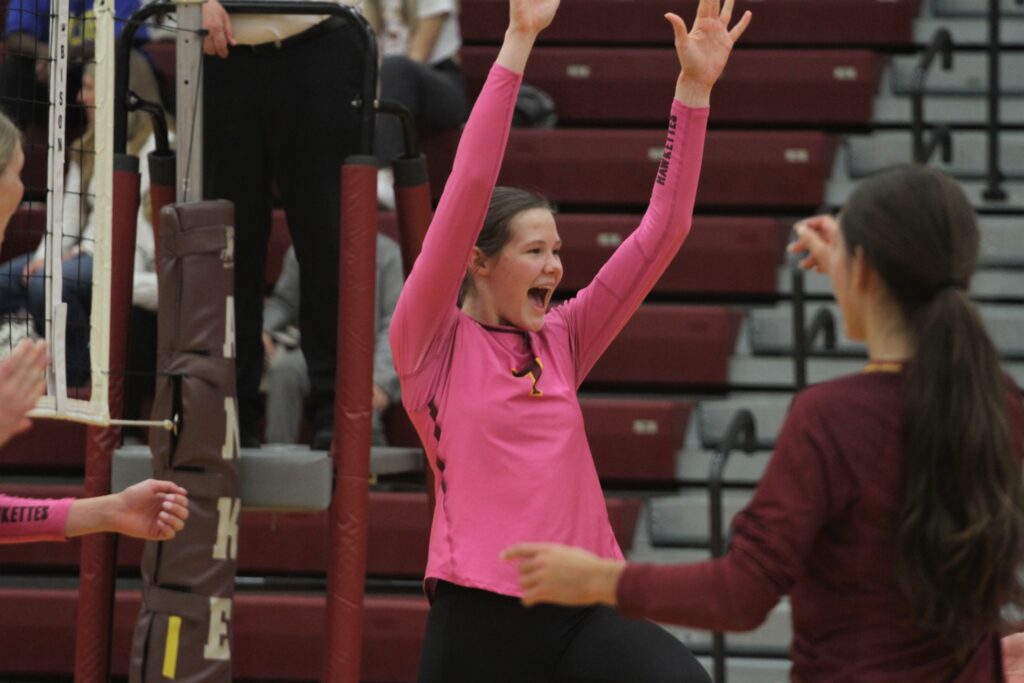 After Lincoln got a kill from Hutson Rau to force a sideout, Ankeny got the ball back on a kill by Parker Olson. Olson then served the next eight points as the Hawkettes extended the margin to 19-5.
"We worked on a lot of deep corners," Olson said of her serving. "We saw that on film. And then when their middle was up, we tried picking on the short serves to get them out of rotation a little bit more."
Olson's serving run included aces on three of the last four points. She completed all 14 of her serves on the night.
"When you're off on passing, it's a mental game after that," Kohut Lynch said. "Parker did a really nice job of finding them and playing a little cat-and-mouse. She literally had the ball in her hand and did whatever she wanted with it. She took ownership of that and owned that service line."
Ankeny eventually closed out the set on another ace by Sydney Otto. She went 19-for-19 from behind the line and had a pair of aces.
The Hawkettes took a 9-2 lead in Set 2 on an ace by Baileigh Carlsen. They later closed out the set on a kill by Myra Carlson.
"We knew that they were also training and working hard so we knew that we had to come out strong," Carlson said.
After Ankeny took a 6-2 lead in Set 3, Lincoln rallied and twice pulled within a point at 11-10 and 12-11. But the Lynx could not get over the hump.
"It's never a terrible feeling to go to state, and then to win like that–the girls played together and it was really fun to see," Kohut Lynch said.
Jesa Wallace dished out 28 assists as the Hawkettes outhit Lincoln by a .324 to .268 margin. Olson and Roush each had seven kills, while Carlson and Ava Wille each added five.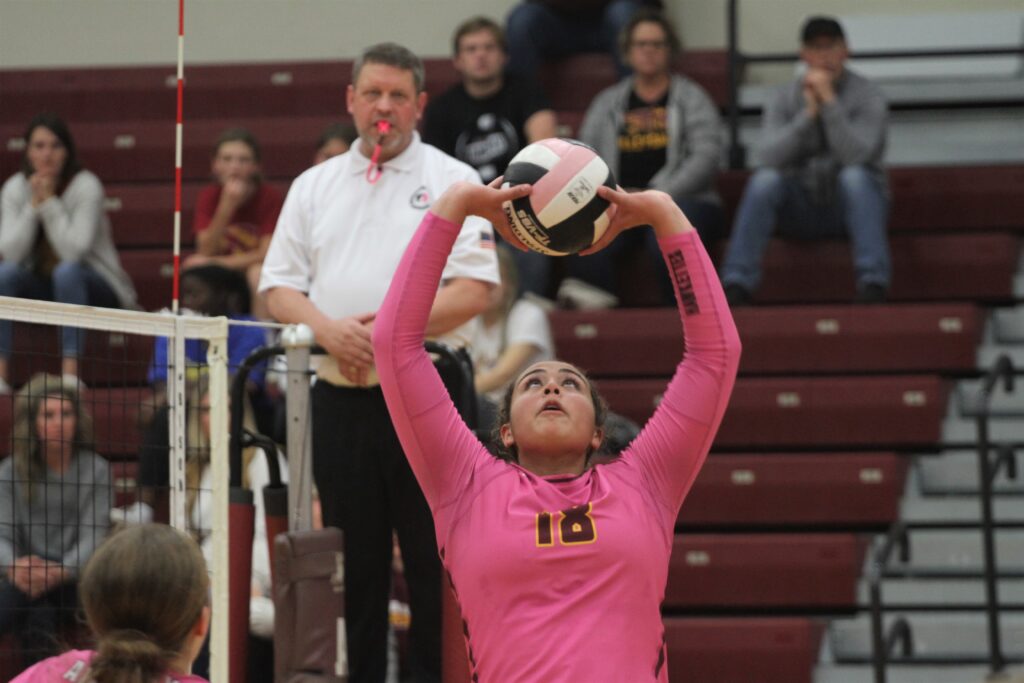 Wille led the defense with five blocks, and Roush chipped in four. Otto contributed seven digs, and Hannah Baier had six.
Rau paced Lincoln with seven kills. Molly Romano had 21 assists.
"I think it was a really good game," Olson said. "I think we all played as a team and tried our best putting together what we've been practicing."
The Hawkettes will play No. 10 Valley (21-20) in a Class 5A quarterfinal on Monday at noon at the Xtream Arena in Coralville.
"It's really exciting," Carlson said. "I'm super glad that all of our hard work paid off and we can get there again."