One statistic stood out from Tuesday's Class 5A regional volleyball final between sixth-ranked Ankeny Centennial and visiting Des Moines Roosevelt.
The Roughriders finished with more hitting errors (16) than kills (15), resulting in a -.013 hitting percentage.
"It was a great night for us," Centennial coach Jessica Rinehart said after her team swept its way to a dominant victory. "The girls came out ready to play. It felt like we had and kept control throughout the night."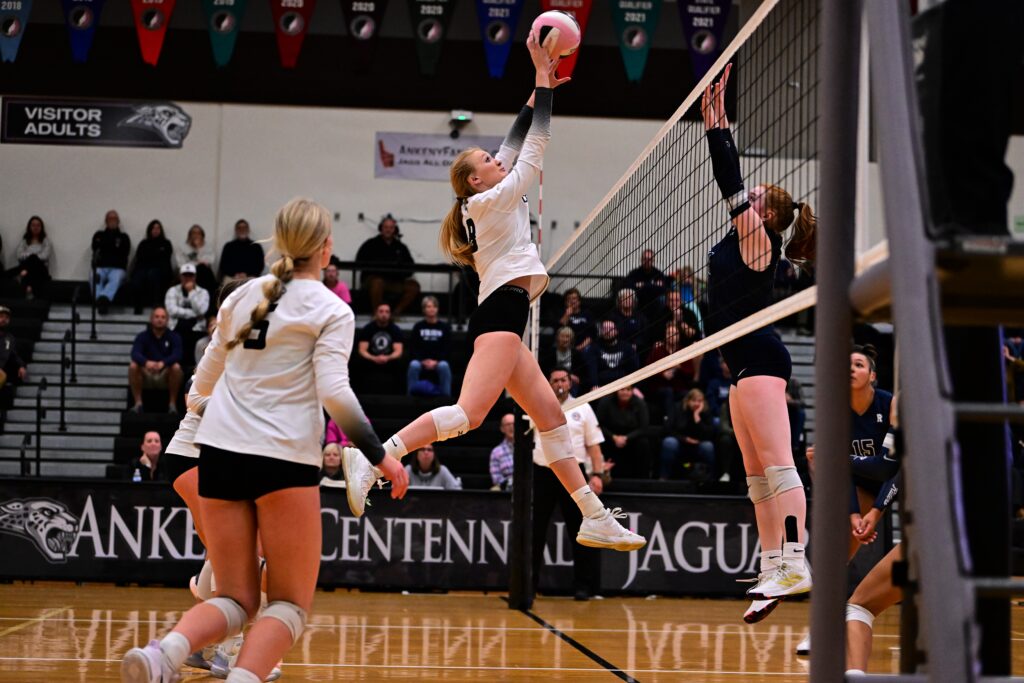 Centennial posted a 25-7, 25-17, 25-11 win to advance to the state tournament for the ninth time in the 10-year history of the program. The Jaguars improved their record to 29-9, while Roosevelt finished the season at 20-18.
"It was a very fun match," Centennial sophomore Jaeden Pratt said on this week's Ankeny Fanatic weekly podcast. "We had very high energy, a good crowd, and just everything fell in our favor. We came out very strong and stayed consistent through the whole entire match."
The Roughriders, who knocked off No. 12 Sioux City East in a regional semifinal on Thursday, could not pull off another upset.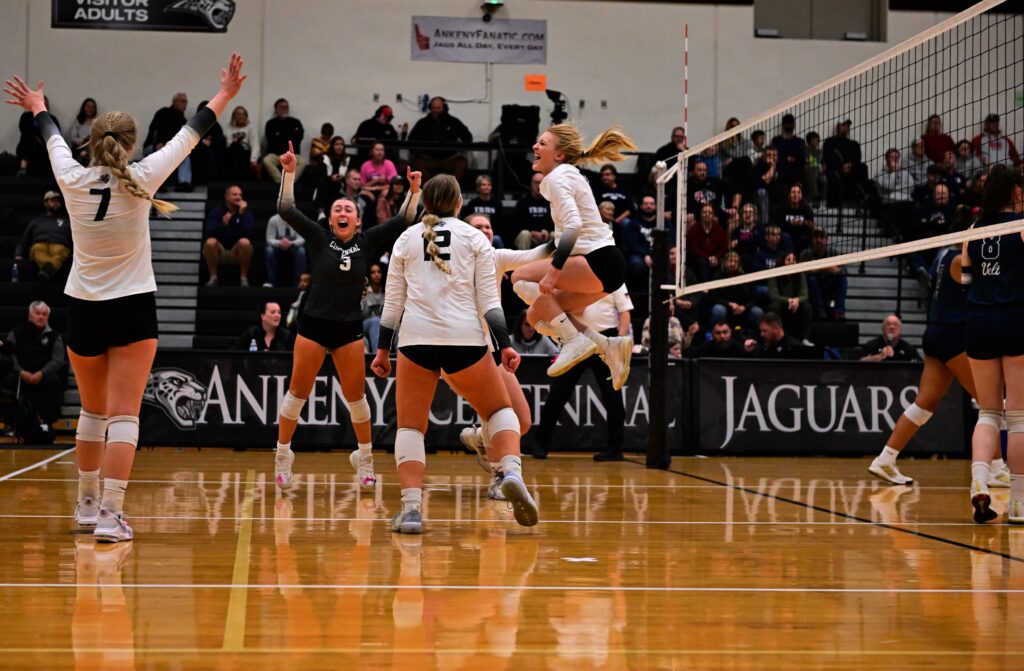 "I was not surprised by the team's performance because they have been absolutely crushing it in practice," Rinehart said. "They compete hard daily so I felt confident they were prepared and ready for the moment."
Senior Taylor Bechen racked up 10 digs in the win. Centennial also had 18 blocks, five of them by Anna Sash.
"Our seniors really stepped up and set the tone, and our underclassmen rose with them," Rinehart said. "Taylor did a fantastic job digging, and our block was the best it's been."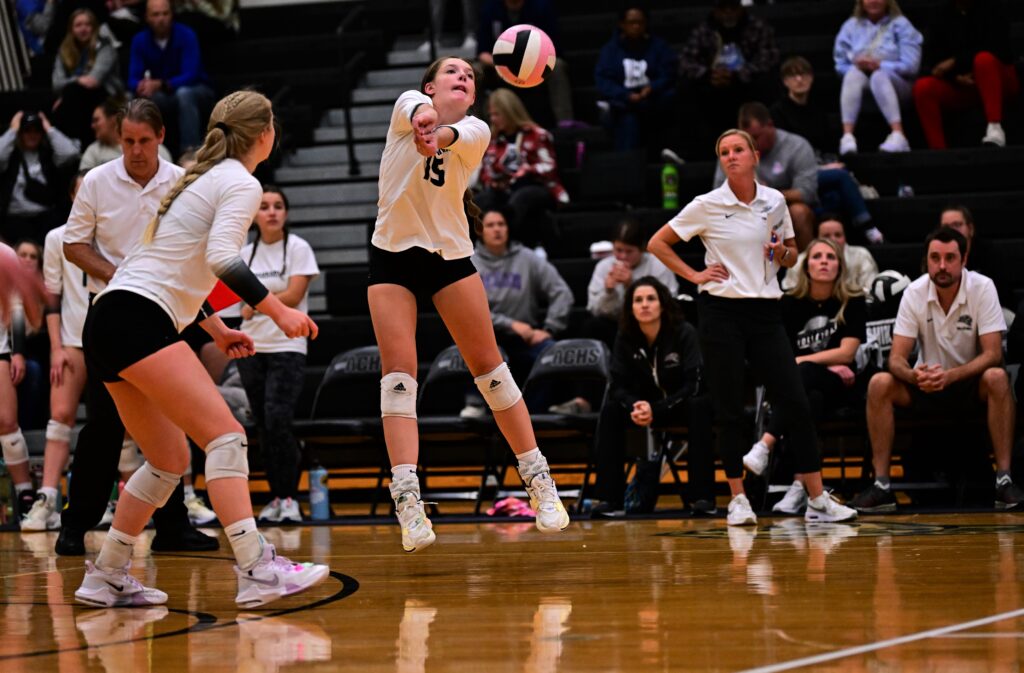 On offense, the Jaguars relied on a balanced attack to hit .318 for the match. Delaney Miller, Pratt and Sash each had six kills, Delainey Winkel chipped in five, and Jada Schmidt added four.
Reagan Angus dished out 15 assists in the win. Kambria Leazer contributed nine.
"We have great setters that move the ball around a lot," Pratt said. "All of our attackers can put the ball away to the open spots."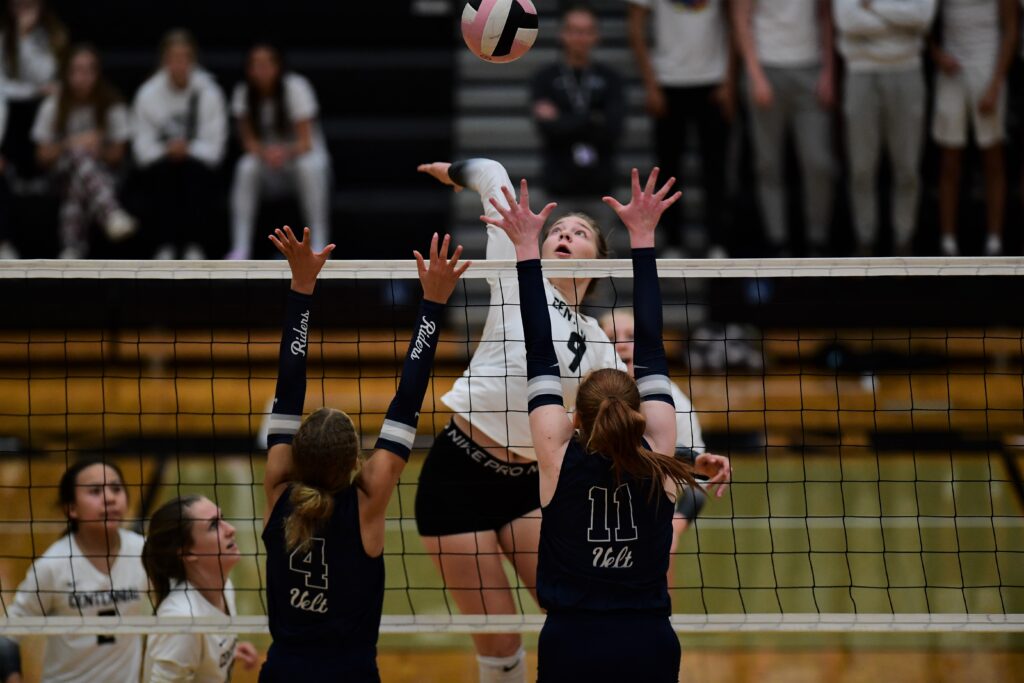 Winkel had three of the team's eight aces, and Angus added two. Pratt completed all 14 of her serves.
Grace Hagge and Asialin Powell each had five kills to lead Roosevelt.
"We had a good crowd, and it was great to see the girls get to celebrate their ticket to state," Rinehart said. "We're going to enjoy (Wednesday) and then prepare hard. We want to make it a LONG week at state."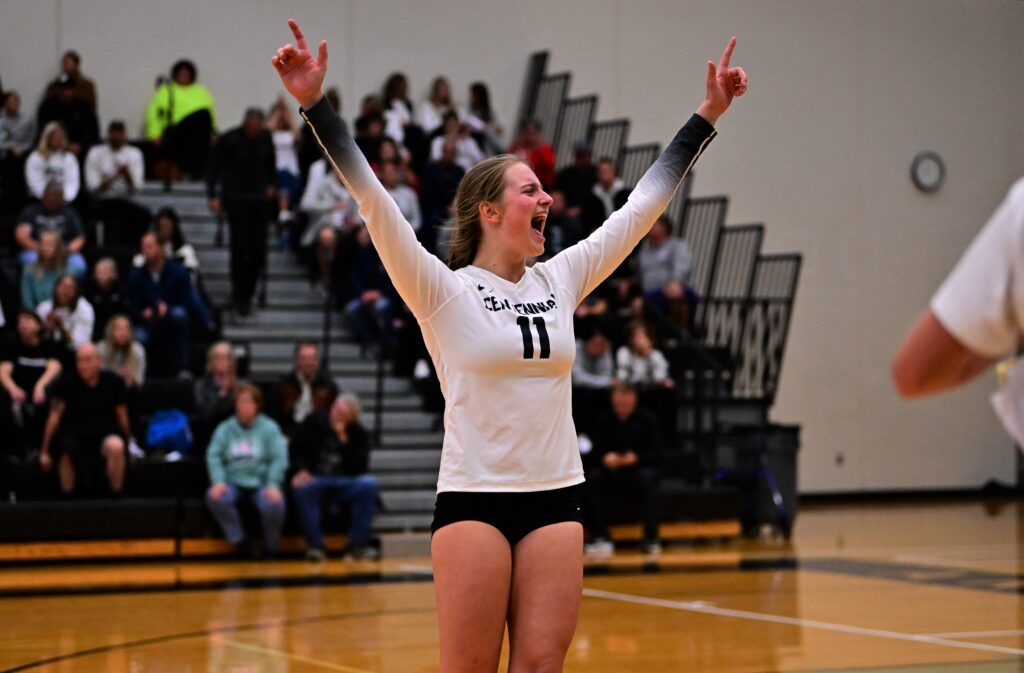 Centennial will play No. 4 Dowling Catholic (31-9) in a Class 5A quarterfinal on Monday at 2 p.m. at the Xtream Arena in Coralville. The two teams split a pair of meetings this season.
"It'll be a good rematch," Pratt said.