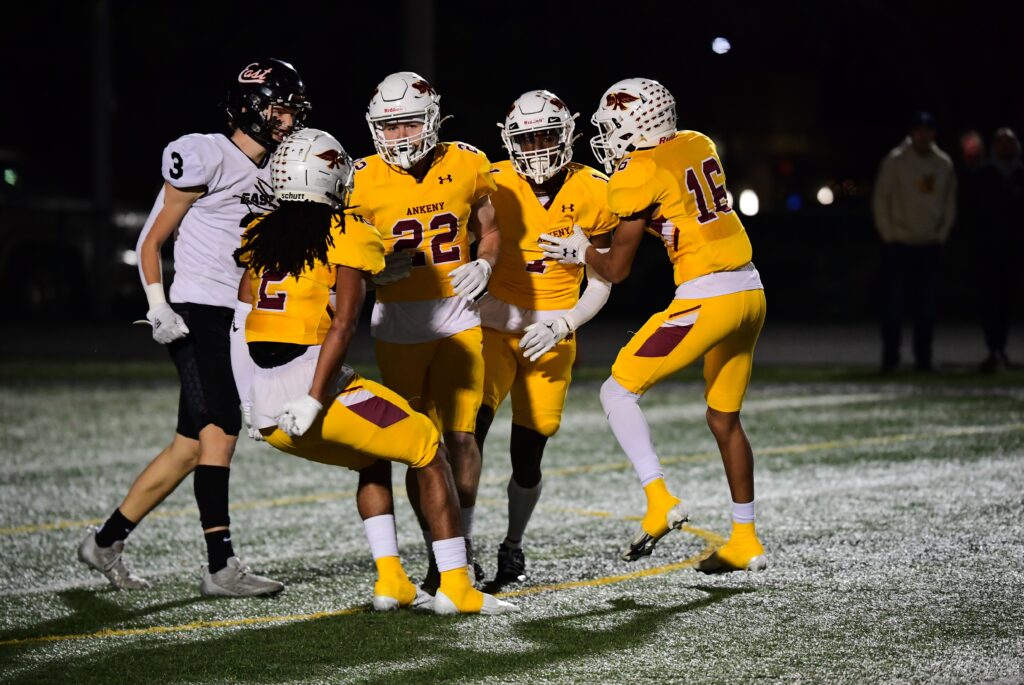 Senior defensive back PJ Westover has helped the Ankeny football team to a 9-1 record and a No. 3 RPI ranking in Class 5A. He ranks second among the Hawks with 39.5 tackles and is tied for the team lead in interceptions with two.
Westover had 6.5 tackles in Ankeny's 17-0 win over visiting Sioux City East in the opening round of the playoffs on Friday. He also picked off a pass.
Here is some inside info on Westover:
Congratulations on the win over Sioux City East. What was the key to shutting out the Black Raiders, who had scored 60 or more points in each of their previous three games?
We emphasized the pass game a lot during practice. We knew they were a pass-heavy team so that was the key to stopping the offense.
I heard that you had a spectacular interception to halt a potential scoring drive. Can you describe what happened on that play?
The outside receiver was running a fade while I was in a deep zone, but then the quarterback broke loose and then I saw the receiver from the other side on a crossing route coming over so I just jumped it.
I know your team installed a new defensive scheme this season. Did it take awhile to learn it, and do you think everyone is getting more comfortable with it now?
Yeah, this summer it was a little different but as we have been going along we are getting more and more comfortable and being able to play at a higher level.
I know your secondary was already a little banged up, and then Reid Johnson suffered an injury on Friday. Is your depth starting to get a little thin, or do you have some other guys who can step up?
It hurt not having Reid in the second half, but we have the guys who can step up and fill the spots.
Johnson's injury forced your quarterback, JJ Kohl, to take over the punting duties as well–and he averaged 52 yards on four punts. Did you know that he could kick like that?
Yeah, in practice he has punted to the returners a couple times and he really boots it so I wasn't surprised at all.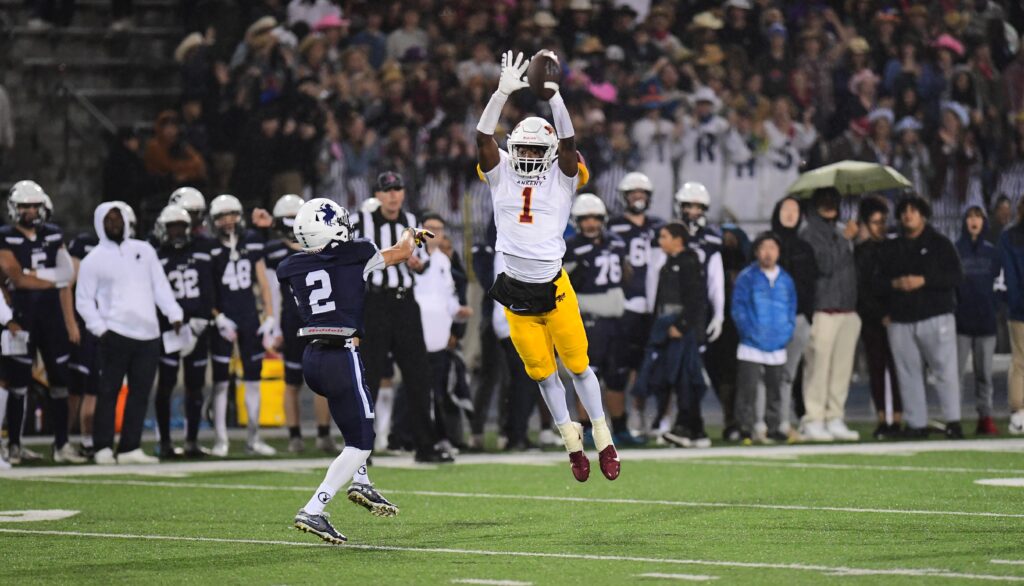 Your team will now host Johnston in the Class 5A quarterfinals on Friday. What do you know about the Dragons?
I know they are a good passing team, have a good tight end, a couple receivers and a young quarterback who has been doing really well lately.
The Dragons' sophomore quarterback, Will Nuss, has passed for 1,845 yards and 21 touchdowns while throwing just four interceptions. How important will it be to get some pressure on him so that he doesn't have much time to throw?
I think getting pressure on him will be very important. We need to make him scramble and have to make some tough throws that the (defensive backs) could go and get.
I think many people expect Dowling Catholic, Southeast Polk and Ankeny to reach the semifinals at the UNI-Dome, and Valley is just a win away at Cedar Falls from earning a return trip to the Dome. Would you be surprised if all four semifinal teams are from the CIML?
I honestly don't know what will happen. In my opinion all eight teams left are strong teams, and all have a shot at making it whether that's teams in the CIML or not.
Your team has won seven straight games since suffering its only loss to Dowling, 17-10, on Sept. 9. How badly would you like another shot at the Maroons?
Yeah, with that being our only loss of the regular season it would be nice to play them again. A lot of stuff has changed since week 3 so I would like to have that challenge again one more time.
Are you planning to play in college? Have you looked at any schools?
Yeah, I am planning on playing in college. I am talking to a couple Power 5 (schools) currently, but right now I'm just going with the flow trying to finish out my senior year strong.