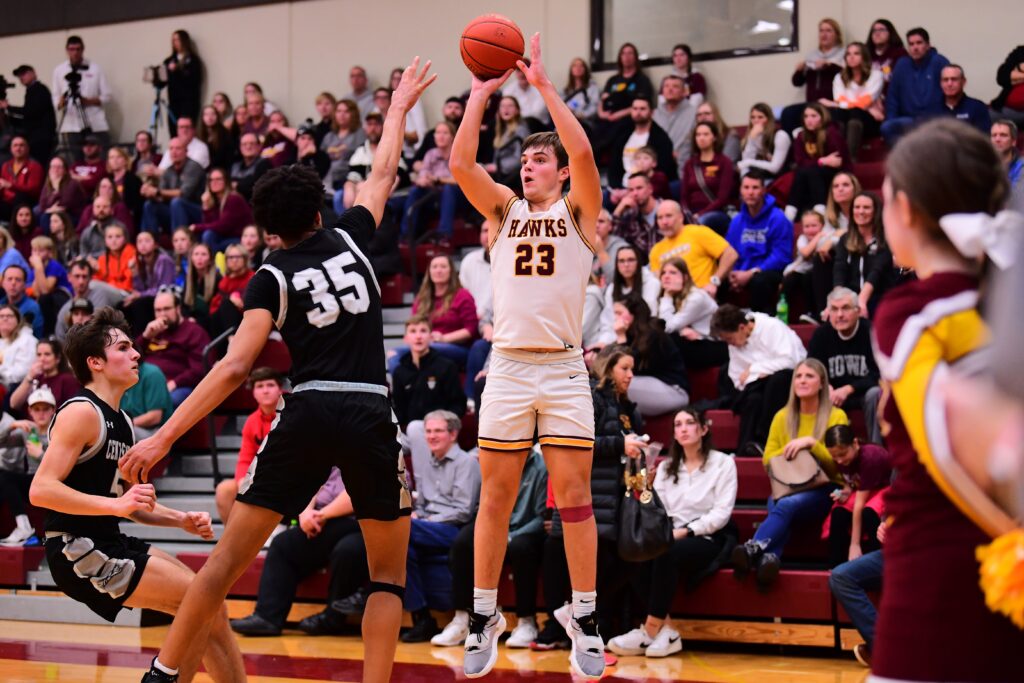 The Ankeny boys' basketball team will be missing one of its top players this winter.
Senior wing Karson Wehde has suffered a season-ending injury before the Hawks even started practicing.
"On Thursday night at open gym I broke the tibia and fibula in my leg," said Wehde. "I had surgery Friday morning, and I'll be out for the whole season."
Wehde started all 24 games last year, helping the Hawks to a 19-5 record and a berth in the Class 4A state tournament.
"We obviously feel terrible for him," said Ankeny coach Brandt Carlson. "It's very unfortunate. He just went up for a shot and somehow landed awkwardly. I watched the play happen and still cannot figure out what was the cause."
Wehde averaged 6.9 points and 2.4 rebounds per game as a junior. He placed second on the team with 31 3-point goals.
Wehde was also considered one of the team's best defensive players.
"We will certainly miss him and are very impressed with how tough and resilient he is," Carlson said. "He will still be a very valuable member of our team, and we are looking forward to seeing him come back and play again in college."