Ankeny Christian Academy's state volleyball tournament debut was a smashing success.
The seventh-ranked Eagles got off to a fast start and never looked back in a Class 1A quarterfinal against No. 8 Don Bosco on Tuesday night. They rolled to a 25-16, 25-23, 25-14 victory at Xtream Arena in Coralville.
"It was crazy," said ACA setter Katie Quick. "It's amazing to go into our first game and sweep it. It felt good."
Fourth-seeded ACA extended its winning streak to 16 matches. The Eagles improved their record to 37-3, while No. 5 seed Don Bosco finished the season at 28-13.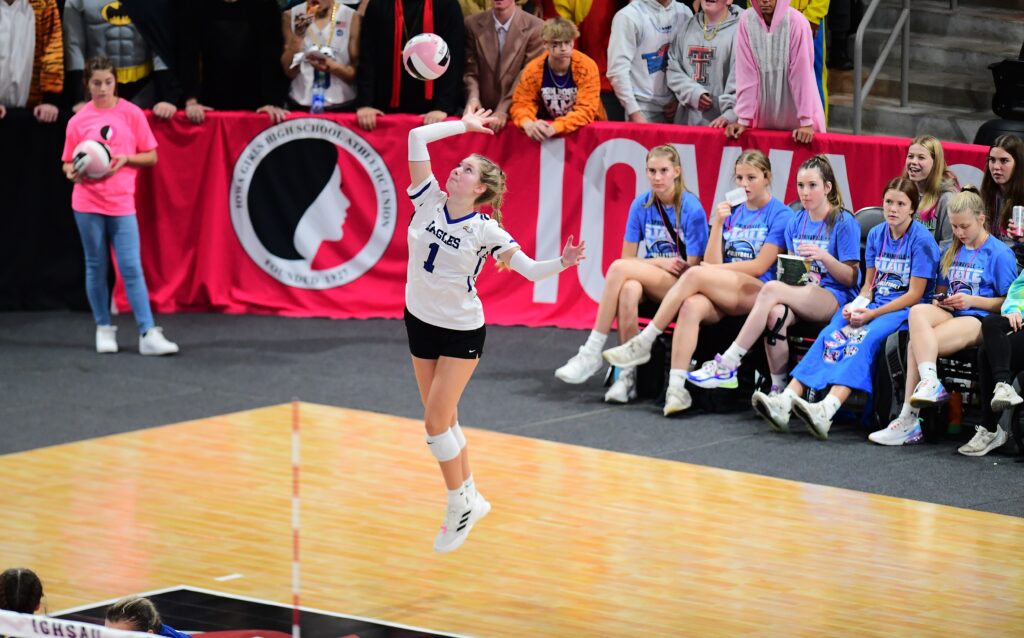 "We knew we could do it, and we did," said ACA sophomore Carley Craighead. "We proved it."
It was the 100th career triumph for ACA coach Michele Quick, who had her team well prepared for the Dons.
"We did a lot of work on Don Bosco," said coach Quick. "We knew if we could close down on their outside hitters, (Kennedi McGarvey and Alexis Even), that they were their big go-to (players). And if we could slow them down, we could take control."
Coach Quick had her players visit the arena earlier in the day. That helped the Eagles overcome any pre-match jitters.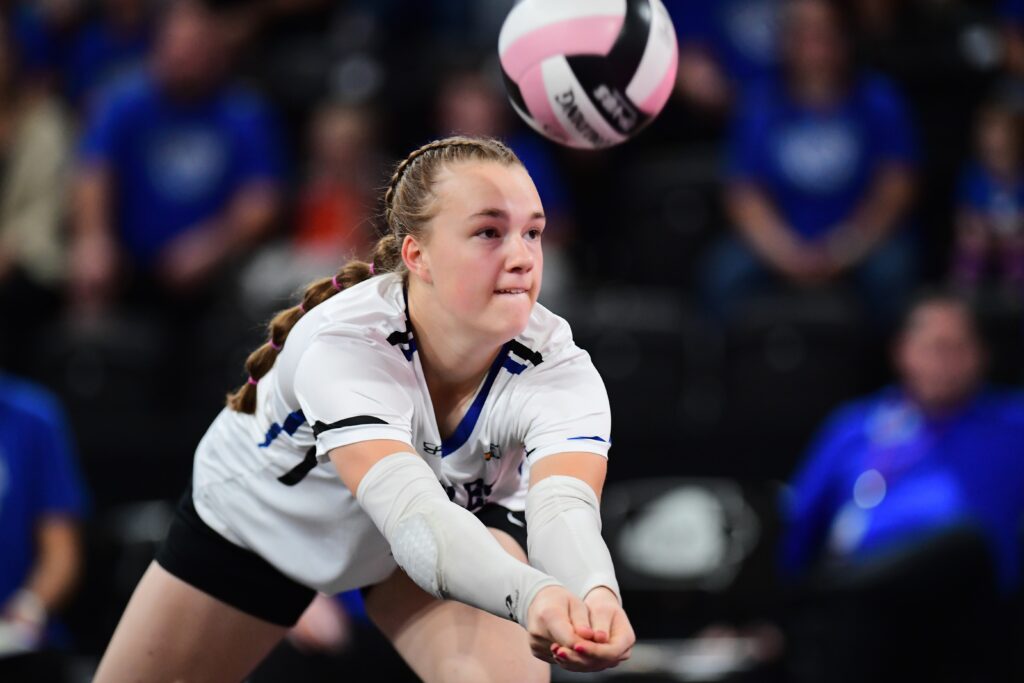 "We were all nervous but then we got in here and we were like, 'Ok, it's bigger than a normal gym, but it's the same court. Same everything,'" said ACA sophomore Anna Weathers. "We've just got to play like we normally do."
ACA went on an early 6-1 run to build an 11-5 lead. The Eagles eventually closed out the set on a kill by Katie Quick.
"We'll always be nervous playing in this big gym, but we are really good at faking confidence until we make it," she said. "You know, fake it until we make it."
Don Bosco took a 6-3 lead in Set 2, but ACA then answered with a 5-0 run that included back-to-back aces by Weathers. The Eagles never trailed again.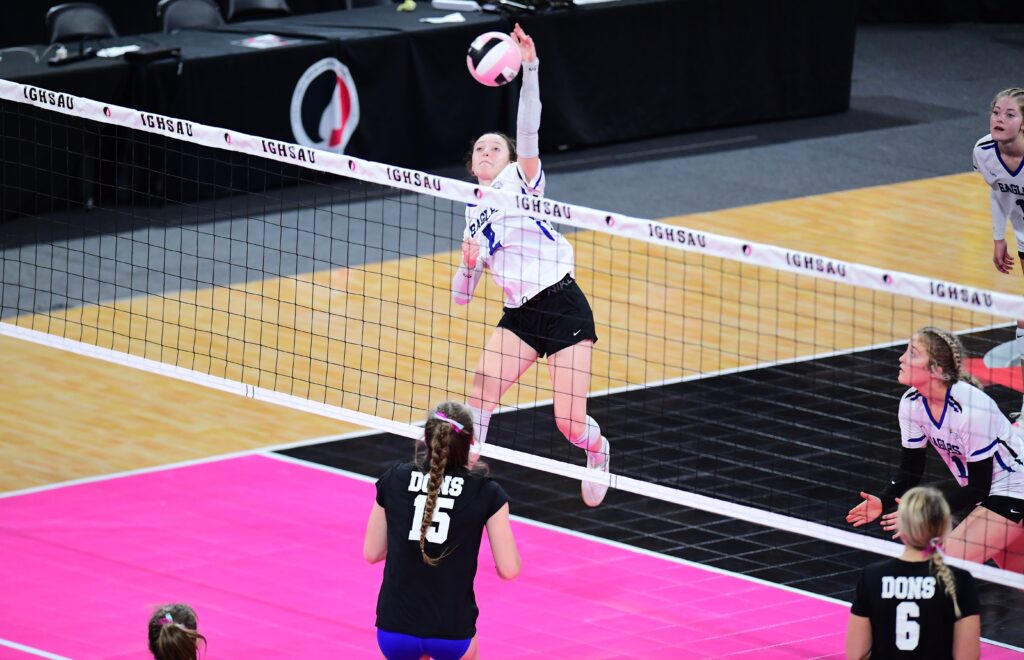 "We studied a lot of film and just focused on what they can do and also what we can do," Weathers said. "Just knowing our strengths and how to shut down their good players."
ACA had 13 aces to just three for the Dons. An ace by Adra Monahan gave the Eagles a 24-20 advantage in Set 2, but Don Bosco then rallied to score the next three points.
However, Craighead pounded a kill to close out the set.
"It was the confidence and the bond we had with each other," Craighead said. "We just came out here with a lot of trust for each other."
The Eagles jumped out to an 11-2 lead in Set 3. A net serve by Don Bosco eventually ended the match.
"We came out smooth, and that's what we needed to do," coach Quick said. "We tried to stay calm as we approached our practice gym and when we got on the court, we knew that we needed to be calm and have confidence, and we did. We came out ready to play."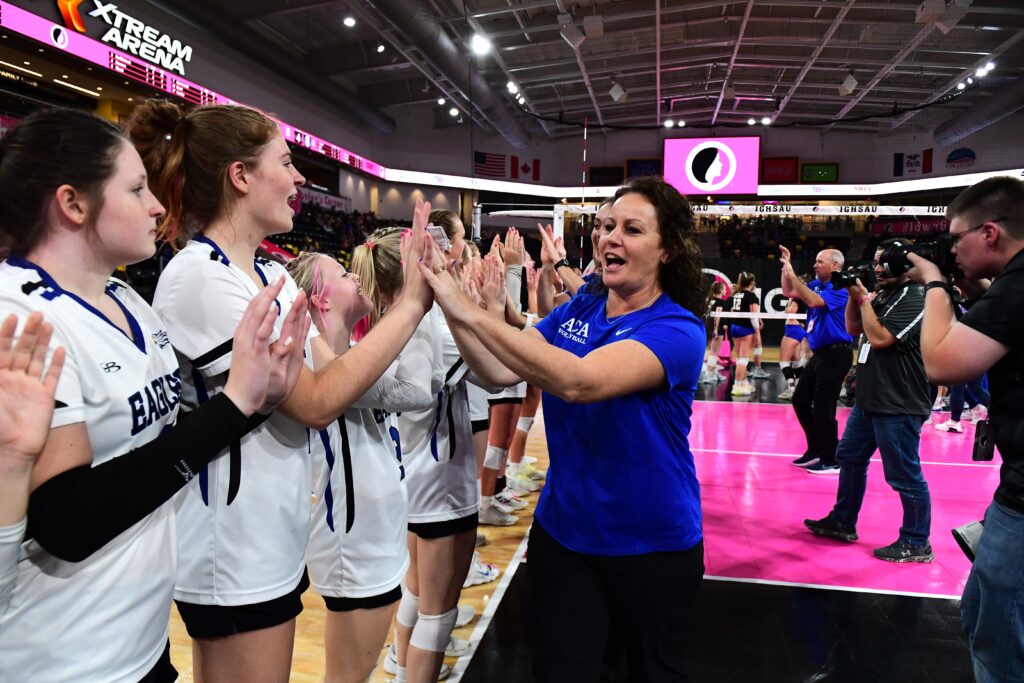 The Eagles outhit Don Bosco by a .155 to .011 margin. They hit .321 in the final set, when they hammered 12 kills in 28 total attacks while committing just three hitting errors.
Craighead had 13 kills and four aces to lead ACA. Macey Nehring chipped in eight kills, while Weathers added six kills, two blocks and four aces.
"We knew we needed to hit hard," coach Quick said. "We've got some power on this team, and we knew if we could get in their heads a little bit with our power, it would help us."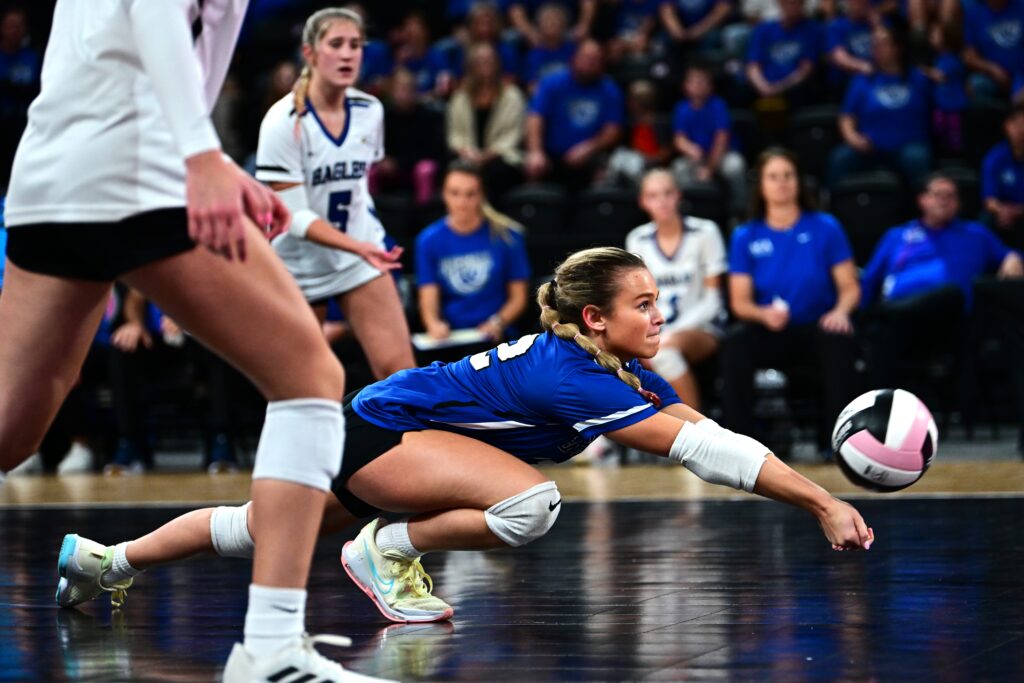 Katie Quick racked up 25 assists in the win. Riese Gjerde, Nehring and Quick each had 11 digs.
"I feel like we really focused on their main hitters and kind of what each one of them ran so that we were prepared for where to set up," Katie Quick said.
The Eagles will now meet No. 1 Springville (38-3) in the semifinals on Wednesday at 6 p.m. The Orioles swept Riverside on Tuesday.
"They're going to be tough," coach Quick said. "They have a little more height, and they have a very experienced setter (in Nia Howard). She's a senior, and we watched her here last year. We're going to give it our best."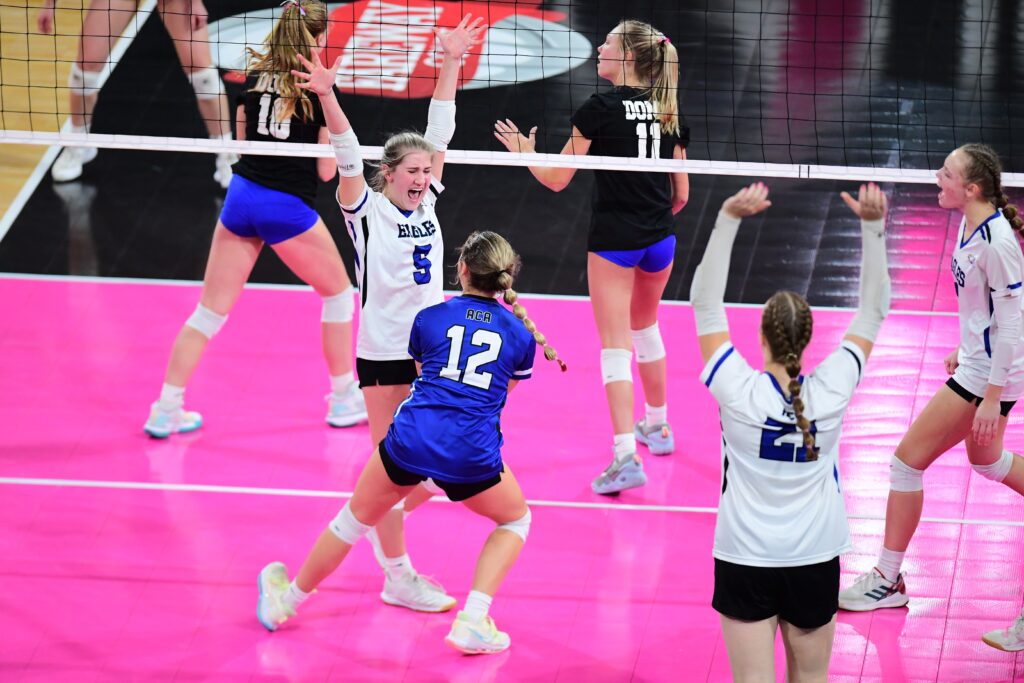 Howard has racked up more than 3,000 assists in her career. This is the fourth straight trip to state for Springville, which lost to Burlington Notre Dame in last year's final.
"I feel like we'll give them a good fight," Katie Quick said. "We've all watched them a little bit already."
The Eagles clearly won't be intimidated by the big stage. They proved that Tuesday night.
"I think if we have the confidence and the drive, we can do anything," Craighead said.