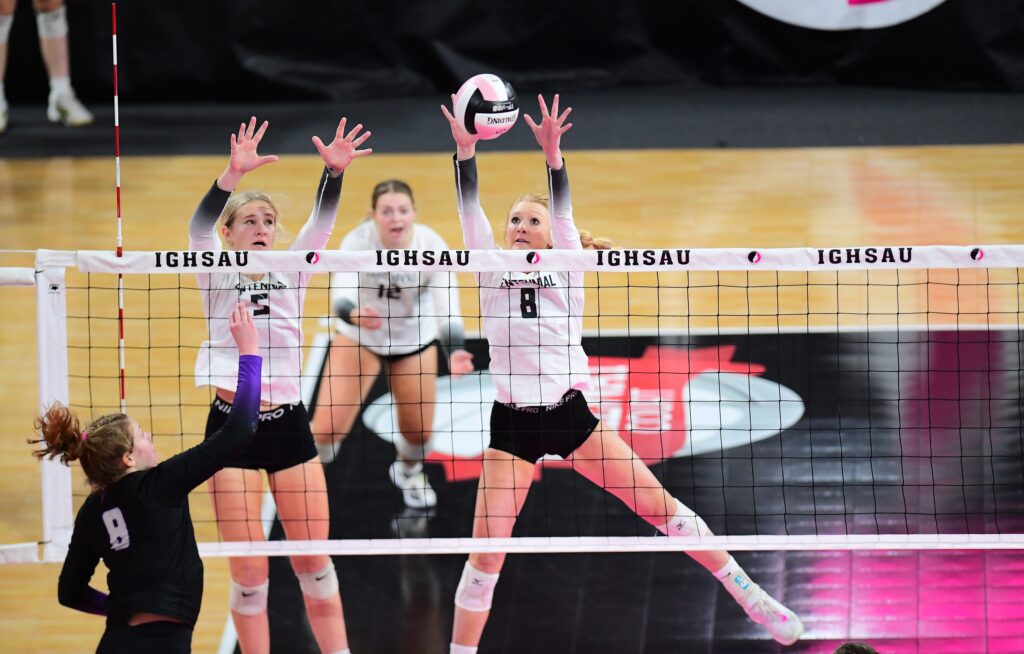 Sophomore middle hitter Jaeden Pratt of Ankeny Centennial has been named to the Class 5A all-tournament team at the state volleyball tournament in Coralville.
Pratt helped the sixth-ranked Jaguars reach the Class 5A semifinals at Xtream Arena. She had 12 kills, seven blocks and two aces in a five-set victory over No. 4 Dowling Catholic in Monday's quarterfinals.
Pratt had 10 kills and three blocks in Centennial's four-set loss to No. 1 Iowa City Liberty in Wednesday's semifinals. The Jaguars finished the season with a 30-10 record.
Liberty defeated No. 3 Pleasant Valley in Thursday's championship match, preventing the Spartans from defending their crown. The Lightning were led to the title by Cassidy Hartman, who was selected captain of the all-tournament team.
Other all-tournament picks were Shelby Kimm of Liberty, Chloe Cline and Halle Vice of Pleasant Valley, Lily Dykstra of Urbandale and Kaelyn Wieland of Valley.