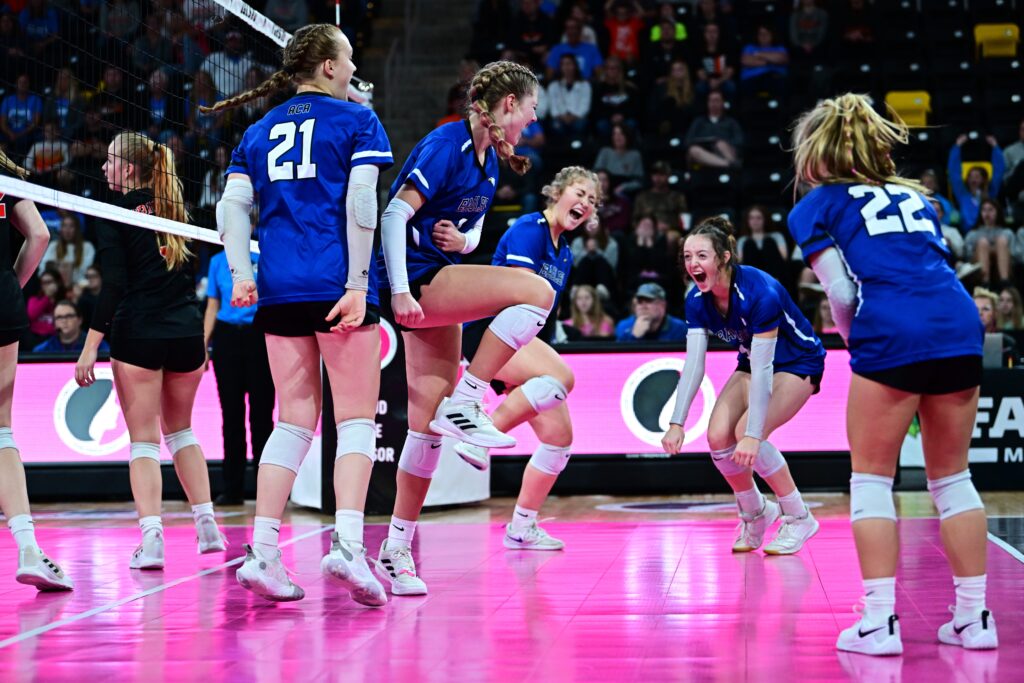 A stunning upset has put Ankeny Christian Academy on the brink of its first state championship in any team sport.
The seventh-ranked Eagles advanced to the Class 1A final at the state volleyball tournament with a 25-10, 25-19, 25-22 victory over No. 1 Springville in Wednesday's semifinals at Xtream Arena in Coralville.
It was the 17th consecutive win for ACA (38-3), which will play No. 4 Gladbrook-Reinbeck (34-9) in the title match on Thursday at 7 p.m. It will be a rematch of last year's regional final, which was won by the Rebels in three sets.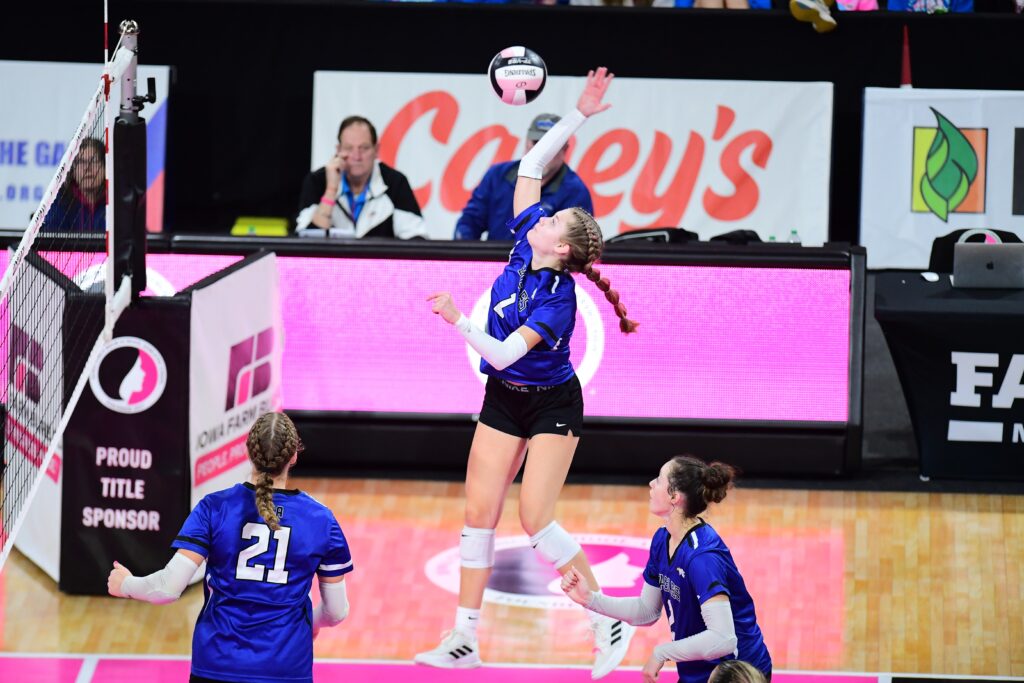 The Eagles, making their first state tournament appearance, looked like the No. 1 team in Wednesday's match–instead of Springville. They outhit the Orioles (38-4) by a .254 to .104 margin.
Springville was never in the contest after ACA reeled off 10 straight points in the opening set behind the serving of Adra Monahan to build a 15-6 lead. The Eagles eventually closed out the set on an ace by Riese Gjerde.
In Set 2, ACA broke away from a 7-7 tie. The set ended on a hitting error by Springville.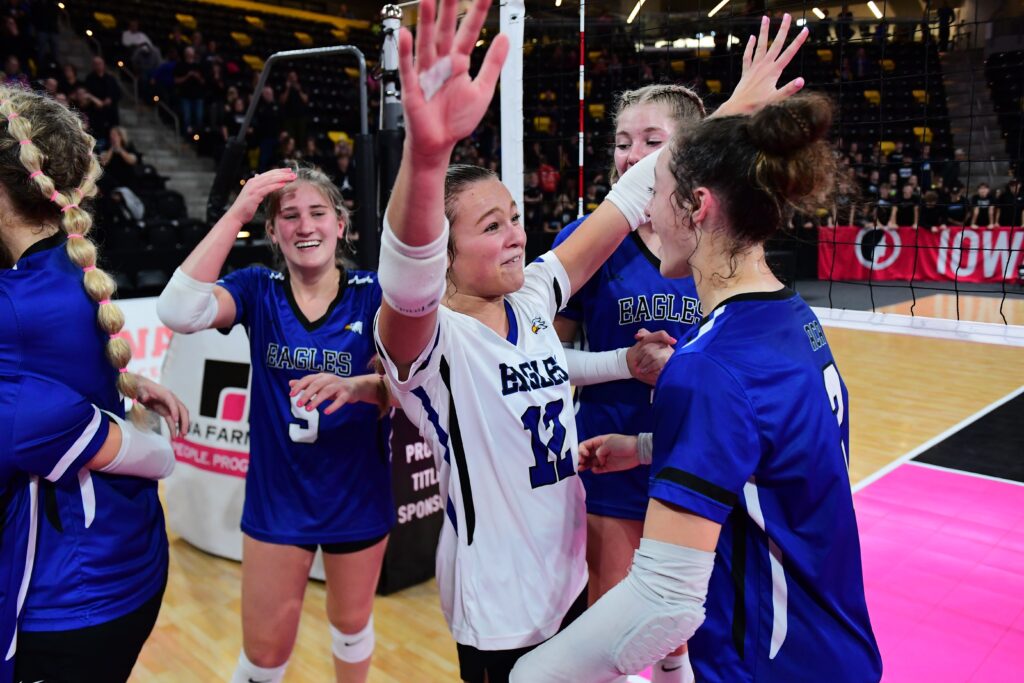 The Orioles put up a stronger fight in the third set, which had five ties and two lead changes. A kill by Anna Weathers gave the Eagles a 15-10 lead, but Springville then rallied to tie the score at 22-22.
After a timeout, Kassidy Quick recorded a block to put ACA ahead for good. Macey Nehring pounded a kill shortly thereafter to close out the match.
Sophomore setter Katie Quick led the Eagles to the dominant win. She outplayed Springville's heralded setter, Nia Howard, who has recorded more than 3,000 career assists.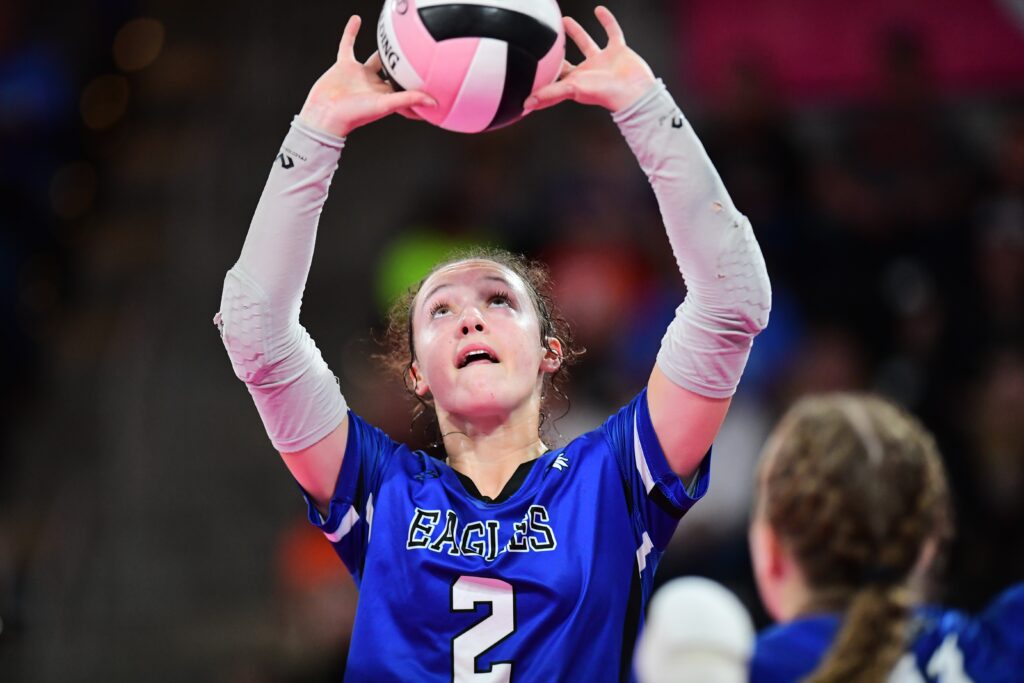 Quick had a team-high 12 kills, 28 assists and 14 digs. Howard, meanwhile, finished with six kills, 19 assists and 12 digs.
Carley Craighead and Weather each had 11 kills for the Eagles. Nehring added seven kills and had five of the team's eight aces, while Gjerde racked up 12 digs.
Kennady Breitfelder had nine kills and four blocks to lead Springville, which was making its fourth straight trip to the tournament. The Orioles lost to Burlington Notre Dame in last year's final.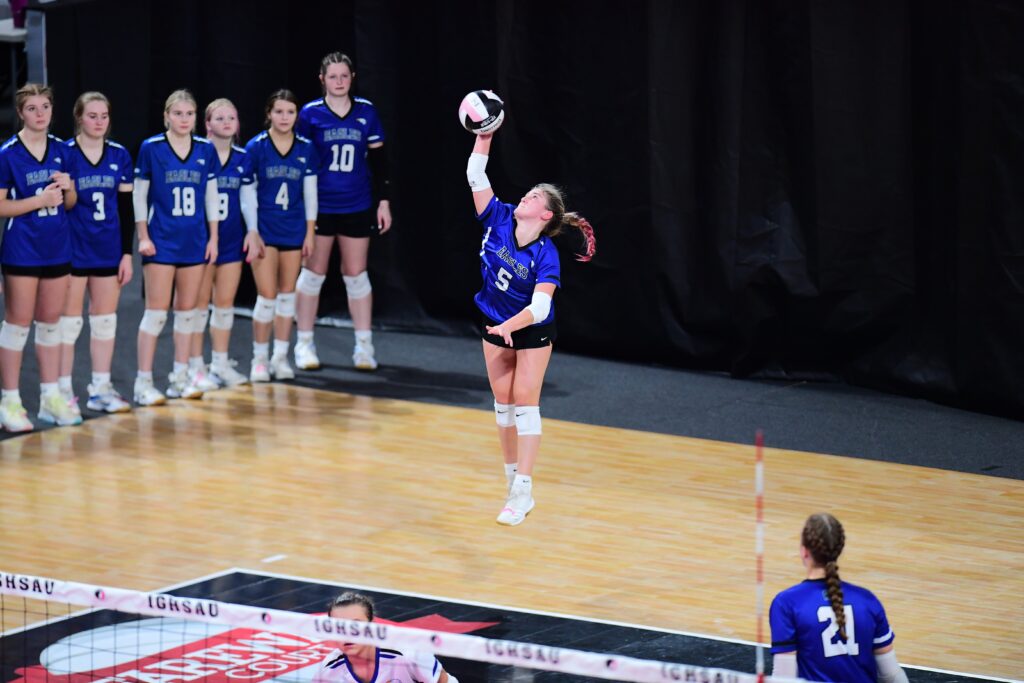 While ACA has yet to drop a set in the tournament, Gladbrook-Reinbeck advanced to the final with a pair of four-set victories. The Rebels defeated No. 14 AGWSR, 25-17, 25-14, 20-25, 25-18, on Wednesday.
Gladbrook-Reinbeck returns five starters from the team that swept ACA a year ago. The Rebels placed second in 2020 and are in the tournament for the fourth time in five years.