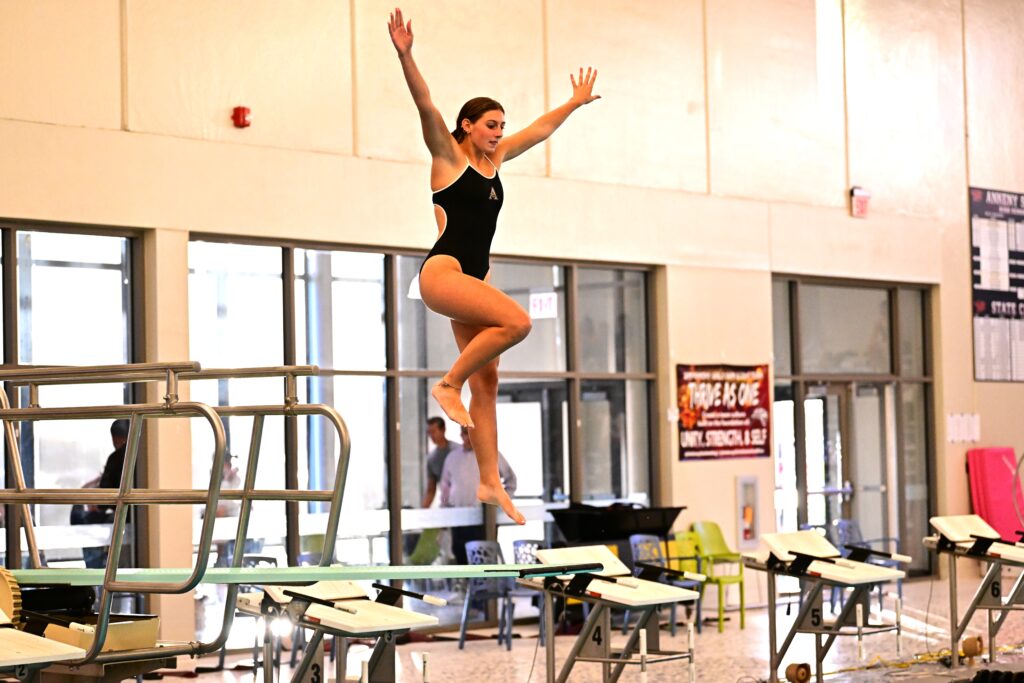 Ankeny divers Hannah Kolars and Lydia Boehlert have both qualified for the state meet.
Kolars placed fourth in a regional meet on Thursday at Summit Middle School in Johnston. She posted a score of 449.05 points.
Boehlert finished seventh with 415.65 points. Seven of the top 15 state qualifiers competed at the Johnston meet.
Abby Tollefson of Marshalltown won the regional title with 548.95 points. Jacie Flockhart of Boone was the runner-up with 476.45.
Tollefson was the top qualifer for the state meet. Kolars and Boehlert will be seeded 11th and 15th, respectively, among the 32 qualifiers.
The swimming portion of the regional meet will be held on Saturday.