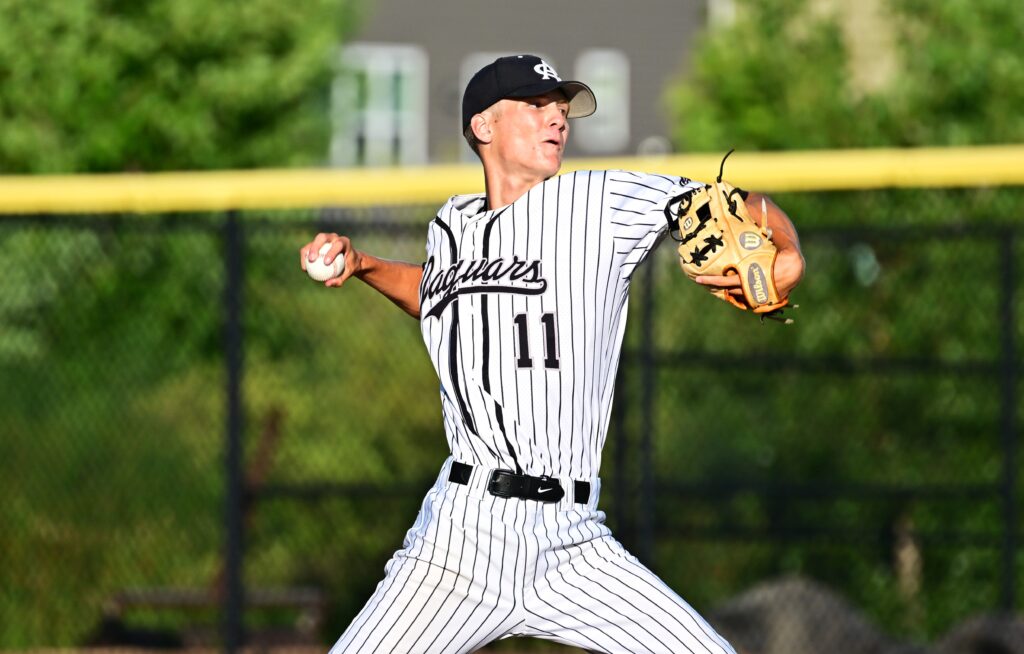 The Pratt household in Ankeny has been a busy place in recent months with a pair of high school athletes attracting the attention of college coaches.
Some of that activity may slow down a little bit now.
Ankeny Centennial senior Easton Pratt has verbally committed to play baseball at Minnesota State-Mankato. He announced his decision via Twitter on Thursday.
His sophomore sister, Jaeden, continues to field offers from women's basketball coaches. She also stars in volleyball–she was named to the Class 5A all-tournament team on Thursday after Centennial reached the semifinals at the state tournament.
"I had a lot of junior college offers from jucos all around the Midwest," said Pratt. "I mostly looked at Iowa Central and Southeastern Community College."
Pratt said the success of the Minnesota State program was appealing.
"What I liked about it was how nice the campus was. It really felt like home," he said. "Also, the coaching staff there. Coach (Matt) Magers and (assistant) coach (P.J.) McIntee every year produce talent that makes it to the next level. They have also made the Division II College World Series 12 out of the past 15 years."
Pratt helped Centennial to a 25-14 record last season. The Jaguars advanced to a Class 4A substate final before falling to eventual state champion Johnston, 3-2.
Pratt compiled a 6-1 mark with a 2.39 ERA. He made nine appearances on the mound, including eight starts.
Pratt limited opposing batters to a .213 average while racking up 52 strikeouts in 41 innings. He received all-conference honorable mention.
Pratt tossed a two-hitter and had 11 strikeouts in a 1-0 victory at Waukee Northwest. His final appearance of the season came in a substate semifinal, when he threw a three-hitter and had eight strikeouts in a 2-1 win over Mason City.
"It was a relief to make the decision because there isn't pressure to look for a college during the summer," Pratt said.