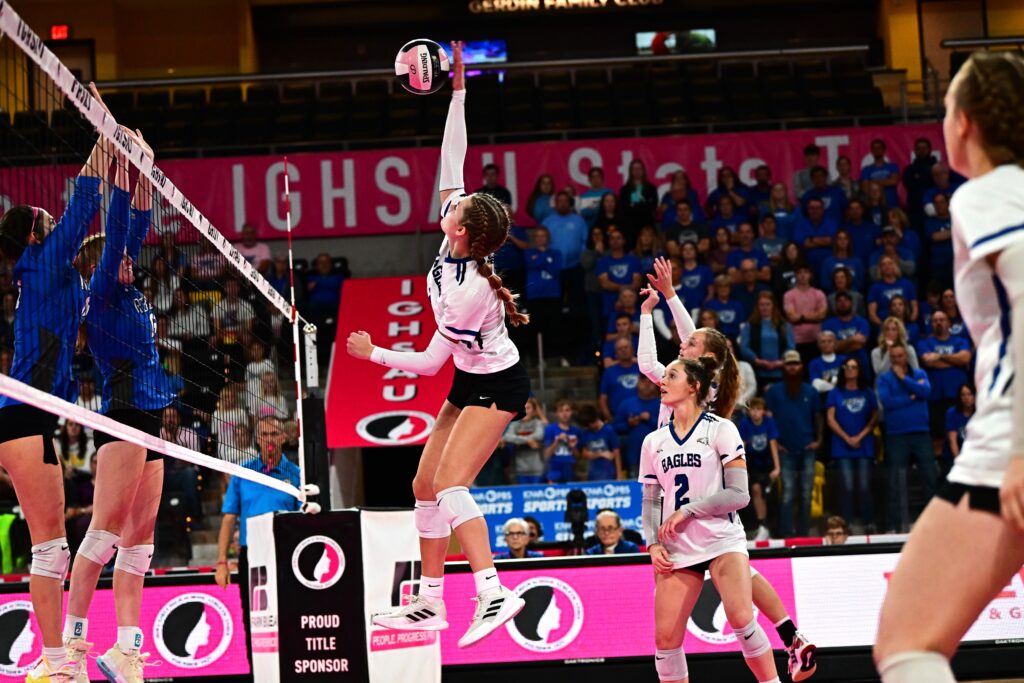 Sophomore outside hitter Carley Craighead helped the Ankeny Christian Academy volleyball team to the Class 1A state title last week at Xtream Arena in Coralville. The seventh-ranked Eagles won their last 18 matches and finished with a 39-3 record.
Craighead pounded 20 kills as ACA outlasted No. 4 Gladbrook-Reinbeck in five sets in Thursday's championship match. The Eagles dropped the first two sets and fought off four match points before rallying for a 21-25, 19-25, 28-26, 26-24, 15-10 victory.
Craighead had 44 kills in three matches and was named to the all-tournament team along with teammate Katie Quick, who was selected captain of the squad. She finished the season with 326 kills and a .362 hitting percentage.
Here is some inside info on Craighead:
Congratulations on winning the school's first state title in any team sport. How does it feel to achieve such an historic accomplishment?
Thank you! This week has been the best week of my life! I still can't even believe what happened these past few days. This week flew by so so fast!
Did you do anything special to celebrate?
These couple of days the team has just been trying to soak in everything that happened! It was so much in a little amount of time.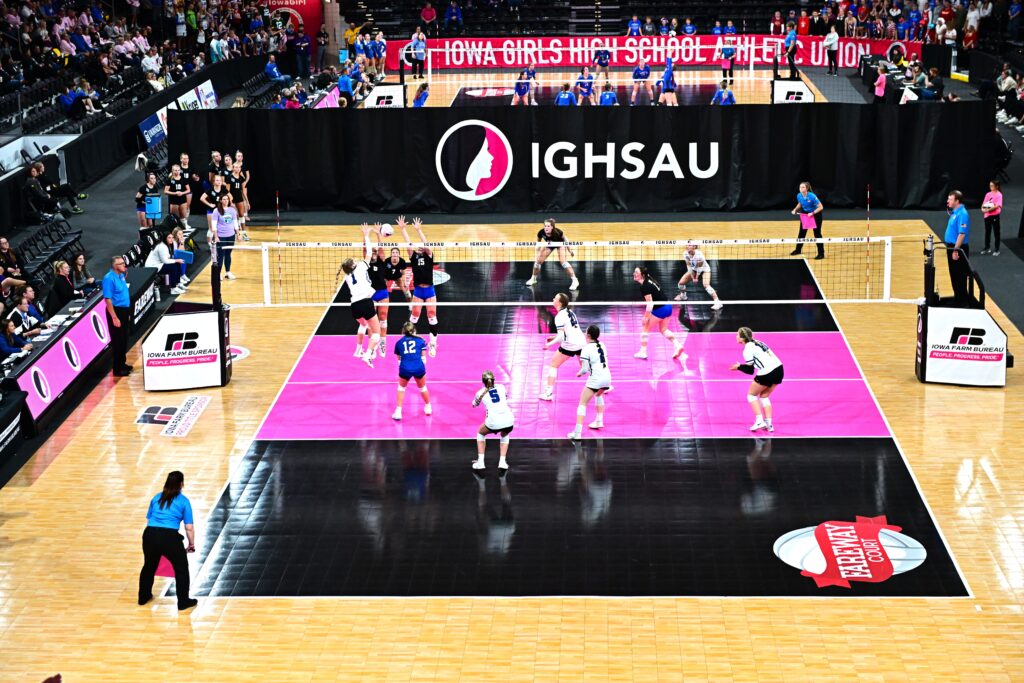 Coming into the tournament, what was your team's goal? Did you feel like you had a realistic chance to win the title?
Coming into this week our team's main goals were to try our best and glorify God and use this opportunity to show what this team and what our school is all about! We were there to try our best and honor God through it all, and we definitely accomplished those goals!
After sweeping Don Bosco in the quarterfinals, your team then swept No. 1 Springville in the semifinals. What was the key to dominating the Orioles the way that you did?
Man, where do I even start? Going into the Springville game the key was confidence! I have never seen our team have more confidence than starting in that first set! It was insane! And even going into that game we all just had that peace and feeling that we were going to do well! None of us were really nervous but just went in with confidence! Before that game we were praying as a team and just gave it to God! We let the team know that we trusted and loved each other no matter what happened! And let me tell you, we came into that game with COMPLETE trust! We also knew that we had to play aggressive but most importantly just focus on our side and play the game we know how to play.
Your team then got a rematch in the finals against Gladbrook-Reinbeck, the team that defeated you in last year's regional final. Were you excited to get a chance to avenge that loss?
Going into the Gladbrook game we were super excited to get another shot at them! We were still in shock that we were walking out onto that championship court! We went in to the game knowing that we could take it! Along with that game we knew we had to come with crazy confidence again!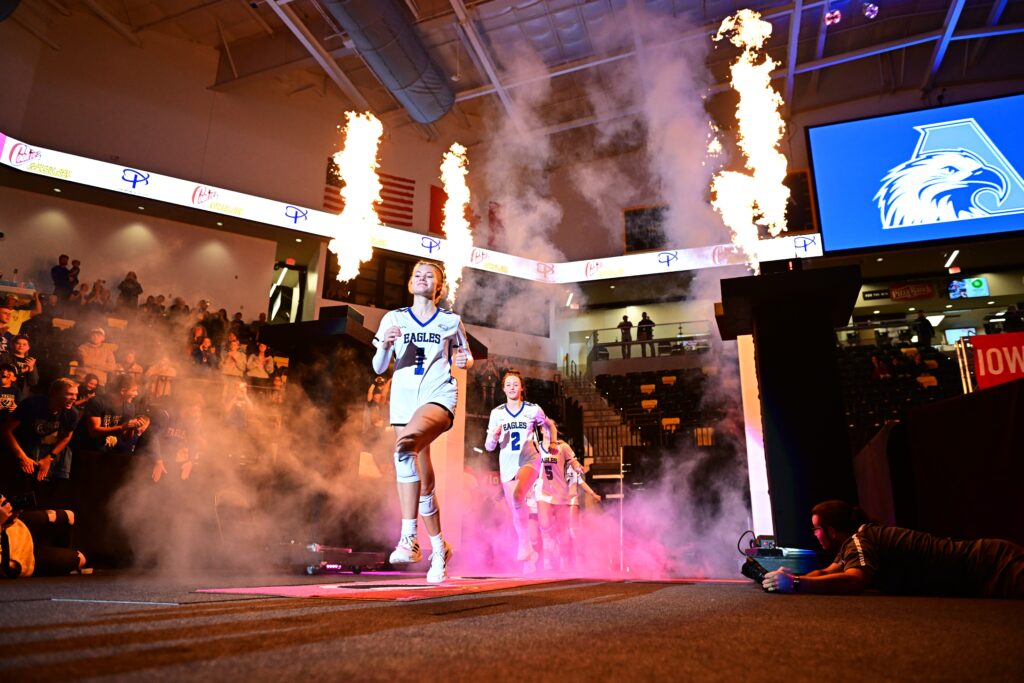 What was the game plan going into the title match? What were the keys to victory?
Before that game we talked about how we needed to shut down some of their main hitters and hit aggressively! We knew they were going to hit hard at us, but we were going to hit harder at them! Most importantly, we also gave this game to God! Before starting the game we were praying that God would calm nerves and help us through the game! We also knew that we were going to play for each other and trust each other no matter what happened!
Obviously, your team did not get off to a good start, dropping the first two games and then falling behind, 21-14, in Set 3. You had to be getting worried. Did you ever think that the match was over?
Yeah, (dropping) those first two sets definitely wasn't how we pictured them to go but our team was determined to not give up! We were going to keep giving them a run for their money! After that second set we went back in the tunnel and had to take a deep breath. We knew that this next set was going to be ours! I mean that moment was amazing! We all got in a huddle and started praying. We prayed that God would keep giving us confidence and to keep playing our best no matter the outcome! We had to take a moment to remember who we were playing for! I mean watching those games back when it was 21-14 I really wasn't worried. I just had this comfort that it was all going to work out! I'm also pretty sure that everyone on the court and our coaches were all praying! We all were determined to NOT give up! We were going to keep fighting! During that set I remember just going up in everyone's face just reassuring them that we got this! We were also getting hyped up, too!
How was your team able to turn things around? Did you make any changes strategically?
In the beginning of that third set we were letting them just hammer the ball at us and especially at our poor libero Riese (Gjerde)! In our timeouts we talked about how we HAD to get touches to slow the ball down! We also were tipping too much and talked about how we had to be just as aggressive as they were if not more! Because when our hitters are on and going hard, no one can stop them!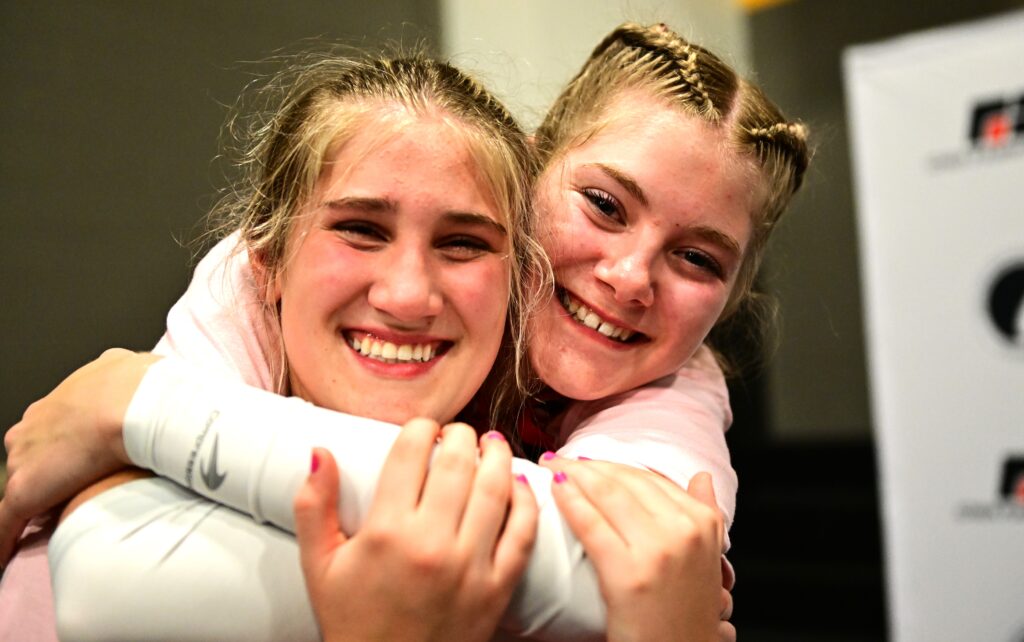 After fighting off four match points, were you pretty confident going into Set 5? Did you feel like Gladbrook-Reinbeck was starting to panic a little bit?
Going into that fifth set I had no doubt that this was our game! I also know that everyone on that court knew that we were winning this! We all had this comfort that God was fighting for us! After that fourth set we were very confident and kept giving it to God! I can't even describe the feeling that we had when Macey (Nehring) just slammed it into those blockers to win the game! That was the most amazing moment ever! We had just won the state championship!
With so many of your key players coming back for the next year or two, do you feel like this team has a good chance to win two or three consecutive titles?
I mean, we are only losing a few players that will be deeply missed, but I think that if we keep coming with the confidence that this team has we can accomplish so much!
I assume that you'd like to play volleyball in college. Have you started looking at any schools?
I do plan to play volleyball in college Lord-willing, but I haven't looked at many schools. One I am very interested in and am considering is Cedarville University in Ohio, but we will see what the Lord has planned for me!