The Ankeny girls' swimming team has qualified for the state meet in every event.
The Hawkettes placed second in a regional meet on Saturday at Summit Middle School in Johnston. The host Dragons won the 10-team meet with 492 points, finishing 47 points ahead of Ankeny.
"We had a lot of good swims," said Ankeny coach Justin Crouch. "I was really proud of the overall effort of the girls not only on Saturday but throughout the year. We qualified in every event which is no easy accomplishment. That was something that I wasn't sure would happen, but was pleasantly surprised by."
Ankeny won a pair of individual events. Caroline Walker took the 100 butterfly in a time of 59.14 seconds, and Rachel Rolow captured the 100 backstroke in 58.74.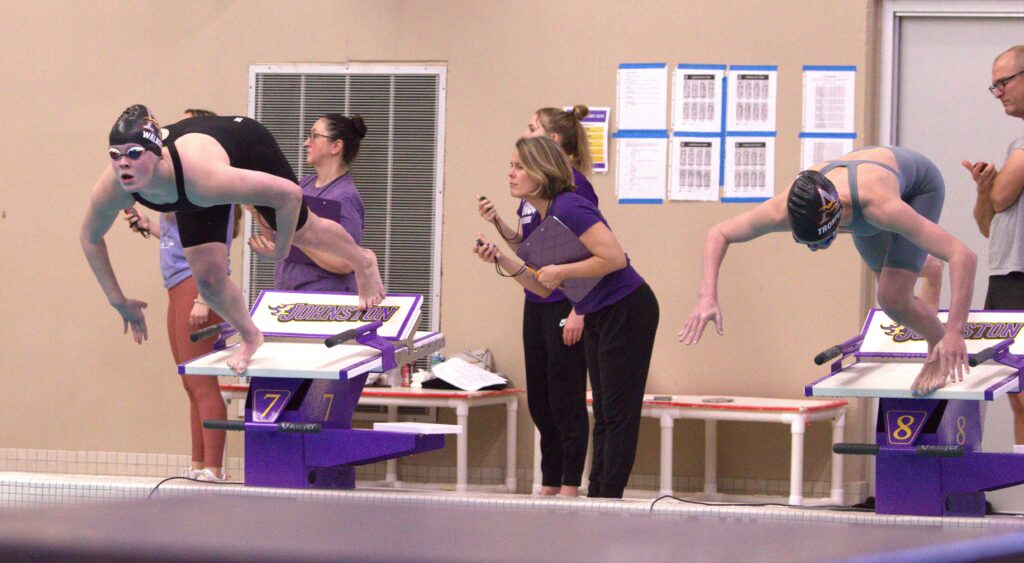 The Hawkettes also won the 200 freestyle relay in a time of 1:41.42. That team consisted of Josie Parton, Gracie Lindaman, Madison Trosper and Walker.
"I think we really swam well in some spots," Crouch said. "I feel like the girls that had previous experience at the regional swim meet swam really well. It is a high pressure meet, so that isn't necessarily a surprise that the more experienced swimmer swam more relaxed."
Rolow qualified for the state meet in two individual events for the fourth straight year. She took second in the 200 individual medley in 2:11.00.
The Hawkettes opened the meet with a second-place finish in the 200 medley relay. The foursome of Rolow, Anja Peck, Walker and Lindaman was clocked in 1:50.87.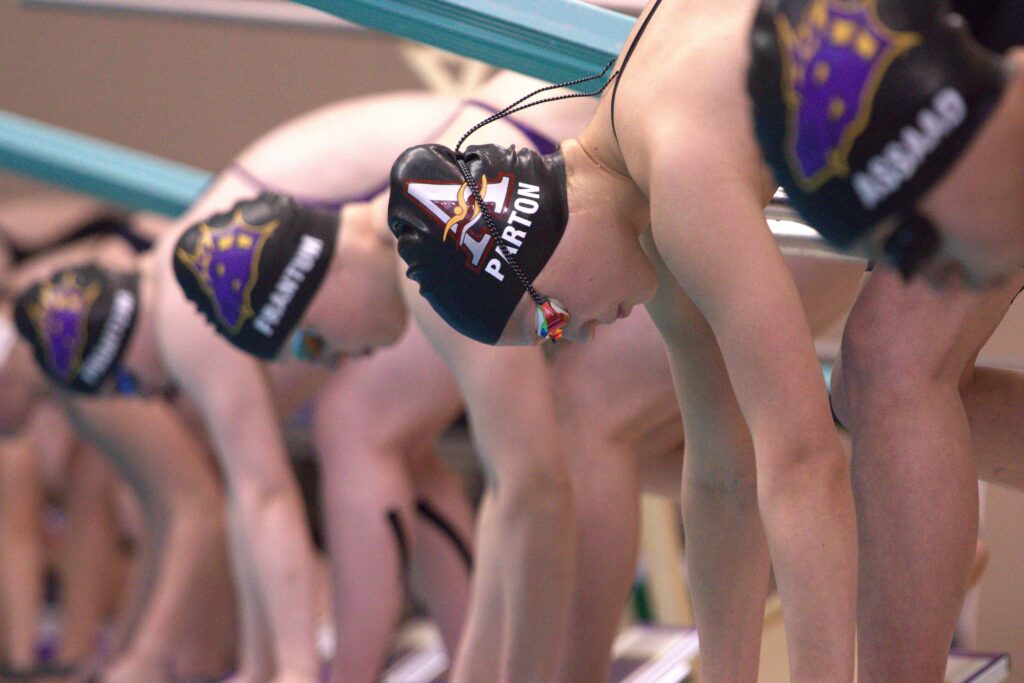 Rolow later anchored Ankeny to a third-place finish in the 400 freestyle relay. She teamed up with Parton, Peck and Charlotte Huebsch to post a time of 3:46.01.
"I was very pleased with all of my times," said Rolow. "My goal this season was to get the state cut in both the 200 IM and the 100 back, which I achieved on Saturday. I was also really happy with my splits on the relays."
Lindaman, Parton, Peck and Walker also qualified for state in two individual events.
Lindaman was the runner-up in both sprint events. She posted times of 24.85 in the 50 freestyle and 54.21 in the 100 freestyle.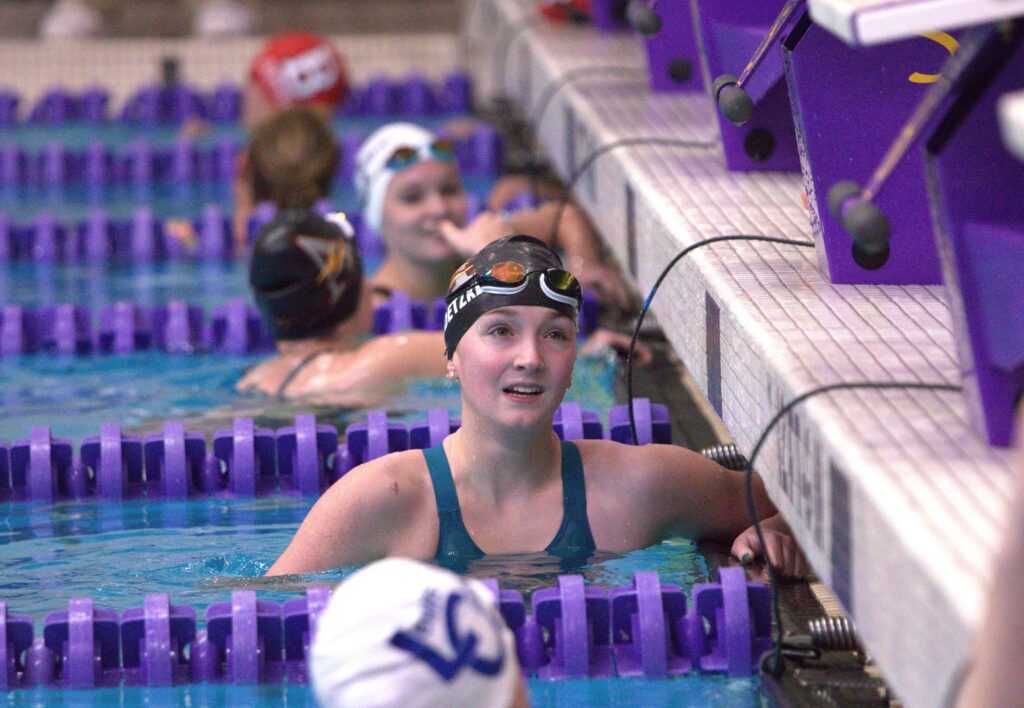 Walker also qualified in the 50 freestyle. She tied for third in that event in 25.14.
Peck placed fourth in the 200 IM in a time of 2:11.92. She later finished third in the 100 breaststroke in 1:08.14.
Parton took sixth in the 200 freestyle in 2:00.34. She then tied for fourth in the 100 freestyle in 55.10.
Leah Schafer and Sydney Madetzke are Ankeny's other individual qualifiers. Schafer placed fourth in the butterfly in 1:00.77, and Madetzke finished fifth in the 500 freestyle in 5:27.16.