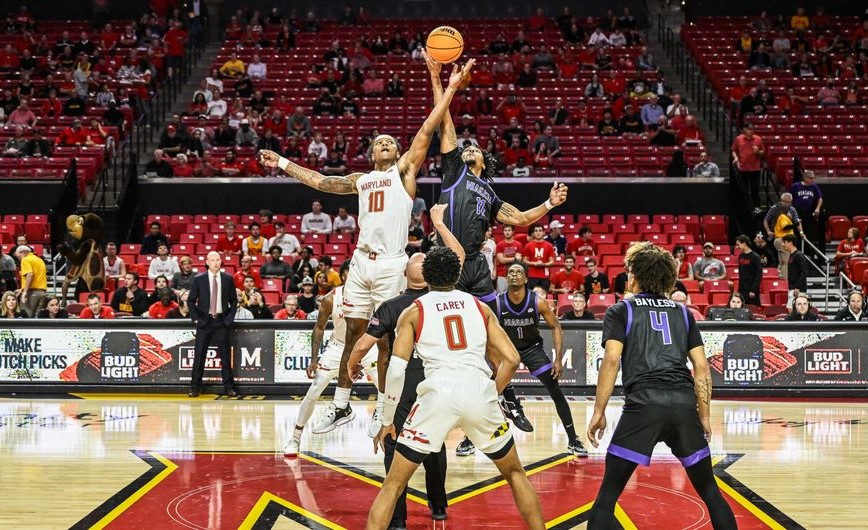 Former Ankeny basketball standout Braxton Bayless made an impressive debut for Niagara.
The junior guard scored a team-high 14 points in the Purple Eagles' 71-49 loss at Maryland in their season opener on Monday. He also had a team-high six rebounds and six assists.
Bayless made a buzzer-beating jumper at the end of the first half to cut the Terps' lead to 34-27. Niagara pulled within 39-35 early in the second half before Maryland went on a 9-0 run to build a 48-35 advantage.
The Purple Eagles could get no closer than nine points the rest of the way.
Bayless started the game and played a team-high 33 minutes. He went 7-for-12 from the field.
Bayless led Ankeny to the Class 4A state title as a senior in 2020. He then spent two seasons at Indian Hills Community College before transferring to Niagara.