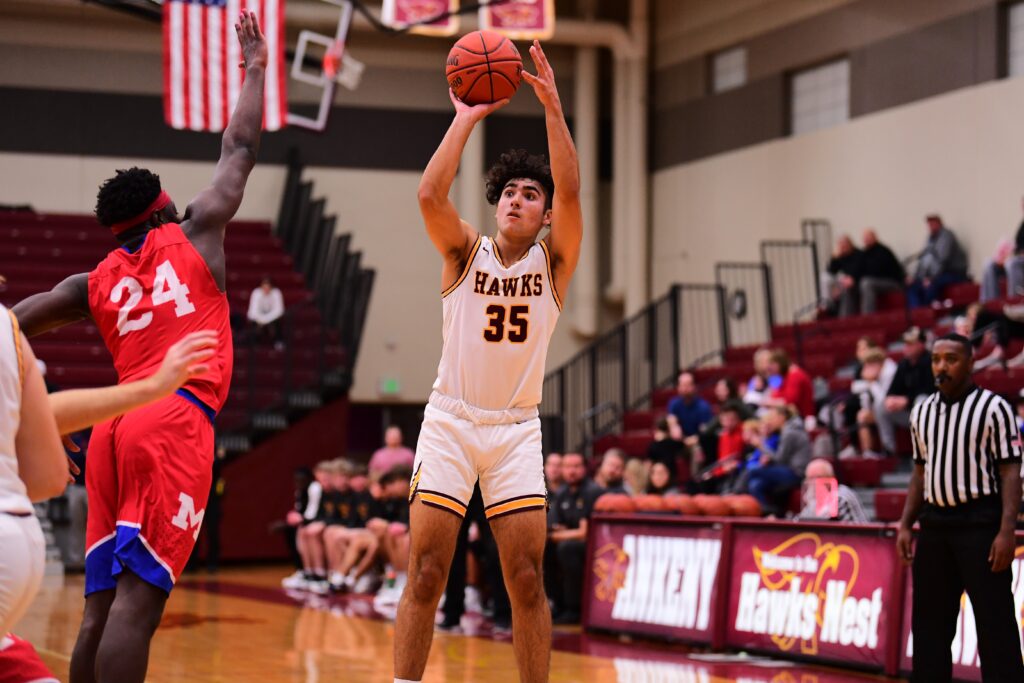 Ankeny senior Alex Aguirre has verbally committed to play basketball next year at Morningside University.
Aguirre said he picked the Mustangs after looking at other schools such as Briar Cliff, DMACC, Iowa Lakes, Central College and Upper Iowa.
"What I liked about Morningside was just the overall vibe that I got as soon as I stepped on campus," said Aguirre. "The coaches showed a true interest in me not only as an athlete, but also as a person. On my first visit, I had the opportunity to stay with some of the guys and practice with them. After getting to hang out with them and then going and competing against them, it all felt very natural and I never felt out of place. From the moment I stepped on campus, it felt like a place I could see myself at."
Aguirre helped the Hawks to a 19-5 record and a trip to the Class 4A state tournament last year. He played in 21 games and started two times.
Aguirre averaged 8.5 points and 3.0 rebounds per game while shooting 48.1 percent from the field. He was also one of the team's best defenders.
Aguirre will graduate from Ankeny at the semester after the IHSAA ruled that he was ineligible to play this season. It was determined that he had already attended high school for four years, although he spent his third year in Mexico with his extended family and did not participate in basketball.
"It was definitely a tough decision, but in the end I knew that this was the best place for me and so did my family," Aguirre said. "We did an appeal to the IHSAA and they deemed me ineligible to play, so I will be graduating early and taking that second semester to develop my body and skills to prepare myself for college in the fall."