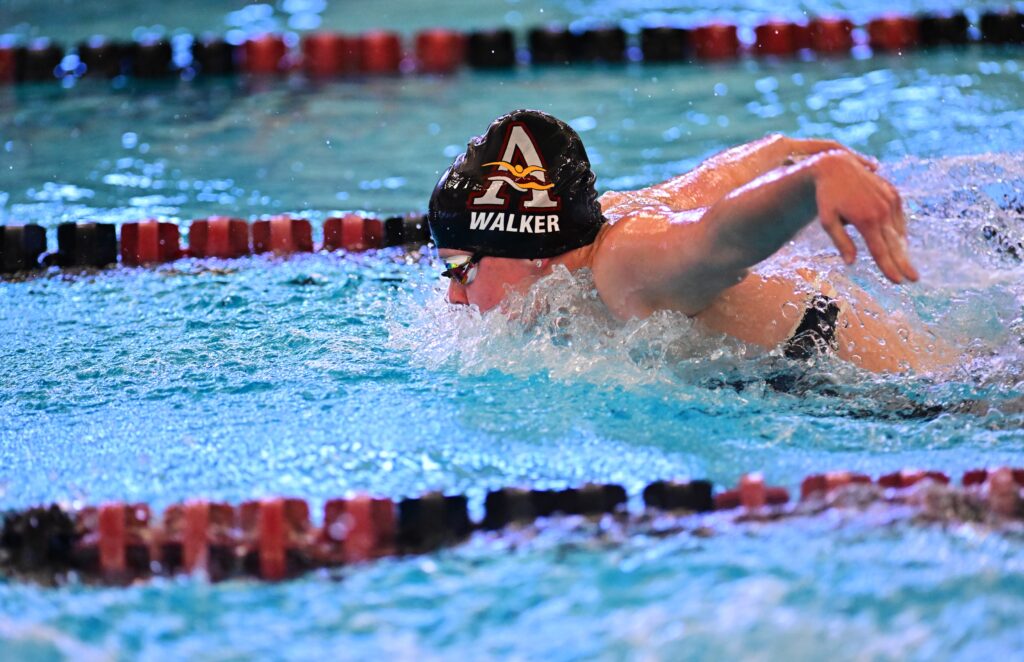 The Ankeny girls' swimming team is seeking a ninth consecutive top-10 finish at the state meet.
It won't be easy, however, as the sixth-ranked Hawkettes are projected to finish in 11th place based on where their qualifiers would finish according to their seedings. The state meet will be held on Friday and Saturday at the Marshalltown YMCA, beginning with the swimming preliminaries on Friday at 11 a.m.
Defending state champion Waukee is favored to win a second straight title. The Warriors would score 336 points based on the pre-meet projections, 85.5 more than Dowling Catholic.
Ames, which won nine of the 11 state championships from 2010-20, is projected to place third with 195 points. Johnston would place fourth with 192, followed by Davenport Central with 155.
Ankeny is projected to score 88.25 points, but could battle teams like Sioux City West, Cedar Rapids Kennedy, Linn-Mar (Marion), Cedar Falls and Iowa City West for spots in the top 10.
"We will have to continue to swim with a chip on our shoulder and own that we have an opportunity to do some really great things at the state meet this week," said first-year Ankeny coach Justin Crouch. "I am excited to see where we can go from here, but we have been re-evaluating this week and working to see where we can get faster."
Ankeny senior Rachel Rolow is seeded seventh in the 100 backstroke and is tied for eighth in the 200 individual medley. This will be the final state meet for the Northern Iowa recruit.
"I want to stay healthy, stay injury-free and perform my best for the team and myself as I swim as an Ankeny swimmer for the last time," Rolow said. "It's hard to believe that it has been four years. But with the energy at the state meet and a full taper, I'm looking to drop some more time!"
The Hawkettes are seeded to score points in nine of the 12 events. Hannah Kolars is seeded 11th and Lydia Boehlert 15th in the diving event, which will be held on Friday at 5 p.m.
Caroline Walker is seeded seventh in the 100 butterfly and is tied for 15th in the 50 freestyle. Gracie Lindaman is seeded 12th in the 100 freestyle and is tied for 10th in the 50 freestyle, while Anja Peck is seeded 13th in the 200 IM and 15th in the 100 breaststroke.
Ankeny is seeded 10th in both the 200 medley and 200 freestyle relays. The Hawkettes are seeded 17th in the 400 freestyle relay, so they would only have to surpass their seed by one spot to become a placewinner.
Josie Parton is seeded 28th in the 200 freestyle and is tied for 19th in the 100 freestyle. Leah Schafer is seeded 20th in the butterfly, and Sydney Madetzke is 26th in the 500 freestyle.