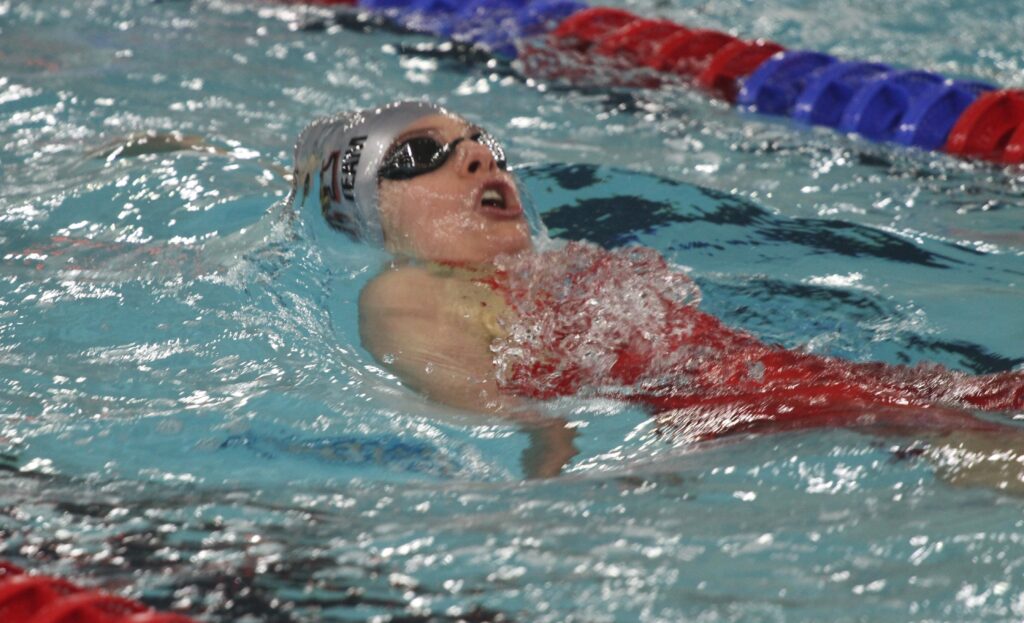 Four Ankeny swimmers qualified for the finals in a total of seven different events during the preliminaries of the girls' state meet on Friday at the Marshalltown YMCA.
Anja Peck, Rachel Rolow and Caroline Walker each qualified in a pair of events. Gracie Lindaman qualified in the 50 freestyle and just missed qualifying in the 100 freestyle.
"It was a little bit of an uphill battle," said Ankeny coach Justin Crouch. "I think nerves played a role in it, but overall we've got quite a few finalists. We have a lot of opportunities to score points, and that's always a good thing."
Peck, a junior, posted a time of 2:07.60 in the 200 individual medley and qualified for the 'A' final with the sixth-fastest time. She dropped more than 4 seconds off her seed time.
Peck later qualified for the 'A' final in the 100 breaststroke, too. She turned in the sixth-fastest time of 1:05.68.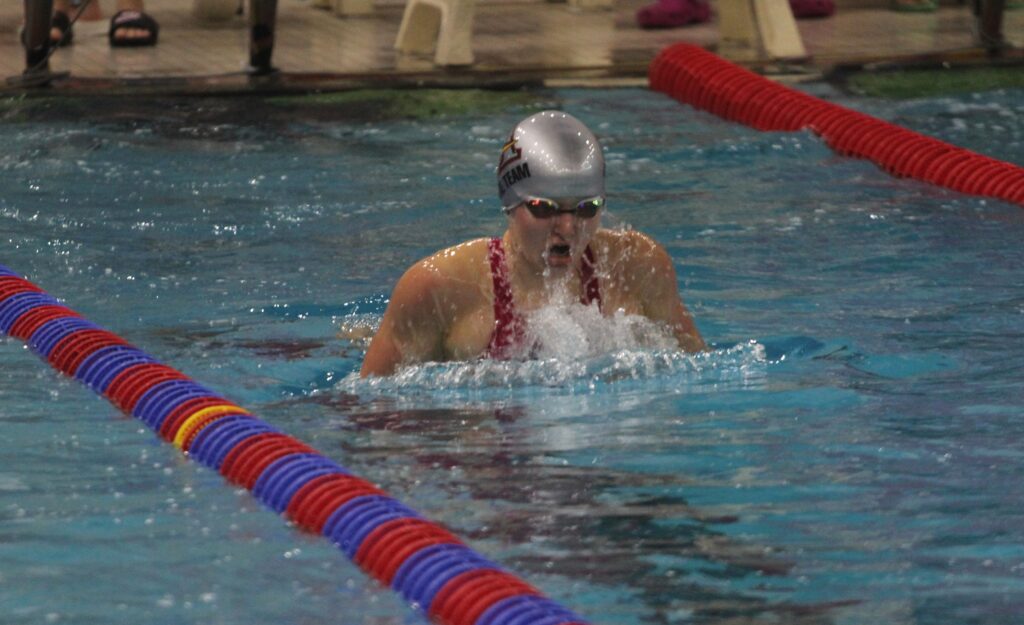 Peck was seeded 13th and 15th in those two events, respectively.
"I am (very happy)," Peck said. "I wanted to get in the 'A' final and to try to drop time in both events. I didn't suit up or taper for regionals so I was pretty confident I could drop at state. It was kind of nice not having any pressure going into state."
Rolow, a senior, qualified for the 'B' final in the 200 IM with a time of 2:11.05. She later advanced to the 'A' final in the 100 backstroke with the seventh-fastest time of 59.04 seconds.
"This is the first year I've qualified for finals, so it's really exciting for my senior year that I'll be able to come back (Saturday)," Rolow said.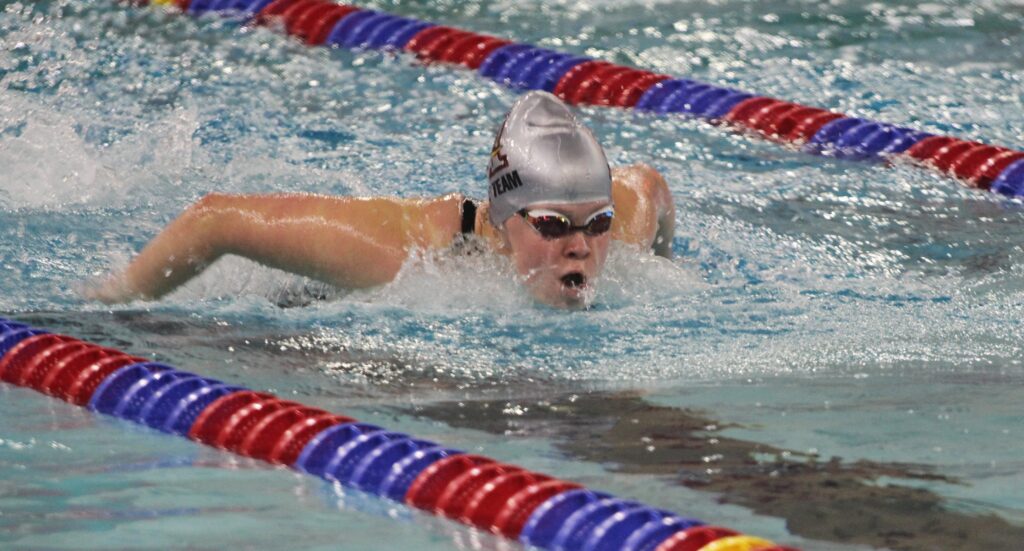 Walker, a senior, qualified for the 'B' final in two events. She posted times of 1:00.41 in the 100 butterfly and 25.22 seconds in the 50 freestyle.
Lindaman, a sophomore, also qualified for the 'B' final in the 50 freestyle. She was the last qualifier with a time of 25.29, edging Paige Werner of Decorah by .01 seconds.
Lindaman later finished 17th in the 100 freestyle in 55.25. She missed qualifying by .13 seconds.
"My times definitely were way slower than I was hoping," Lindaman said. "I got a lane in the 50, so I want to really overcome that and just go for a personal best and surprise some people. Caroline got a lane in there, too, so I know we can work together and move up some spots.
"I was definitely a little upset about (the 100 freestyle), but I made some progress from last year. I didn't make finals last year, so I'm just glad to be able to step up and make the finals," she added.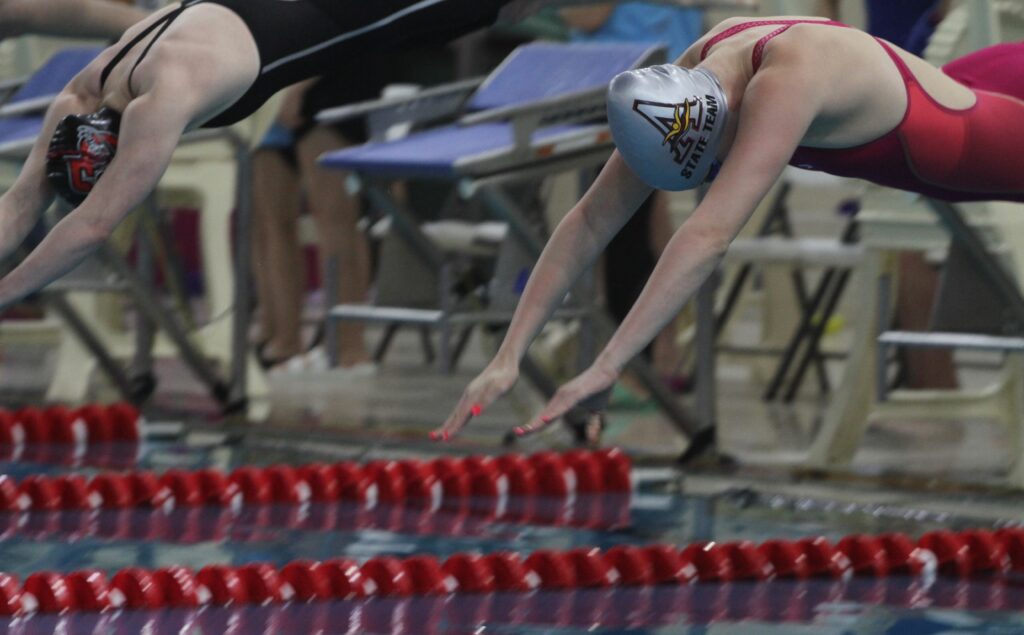 Ankeny's Josie Parton placed 25th in the 200 freestyle with a time of 2:00.60. She later took 24th in the 100 freestyle in 55.75.
Sydney Madetzke placed 28th in the 500 freestyle with a time of 5:29.92. Leah Schafer finished 29th in the butterfly in 1:01.85.
In the diving event on Friday night, Hannah Kolars placed 28th for the Hawkettes with 184.50 points and Lydia Boehlert finished 32nd with 170.60 points. Neither of them advanced to the finals.
The swimming finals will be held on Saturday, beginning at noon.
"I definitely want to podium in both events and try to get the team record in the 100 breast(stroke)," Peck said.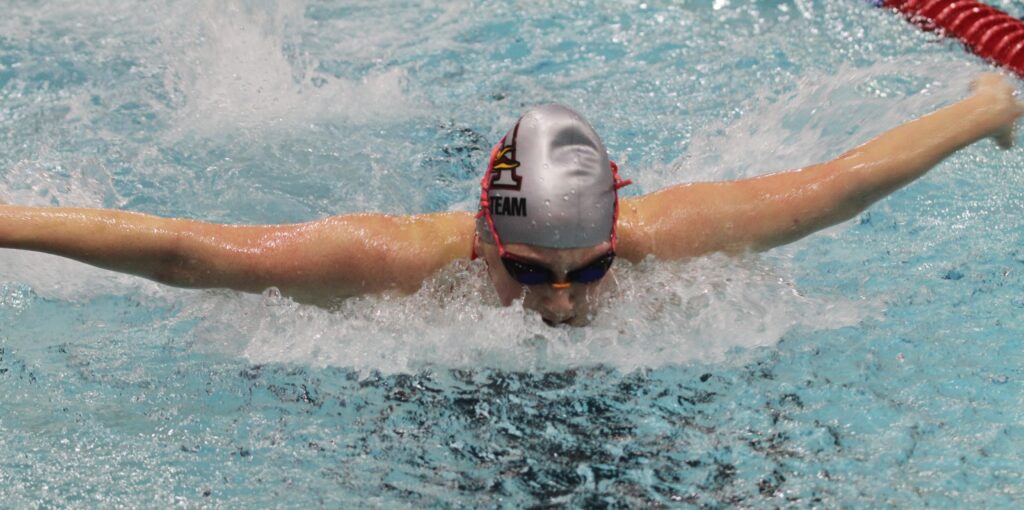 Rolow is also seeking a top-six finish in the backstroke.
"I want to try to podium in the 100 back since I'm going in seventh," she said. "That's the only goal I have, and to just have fun."
Ankeny is seeded 10th in both the 200 medley and 200 freestyle relays. The Hawkettes are seeded 17th in the 400 freestyle relay.
"We switched some relays around so we're hoping to move up some places and get some points for our team," Lindaman said.