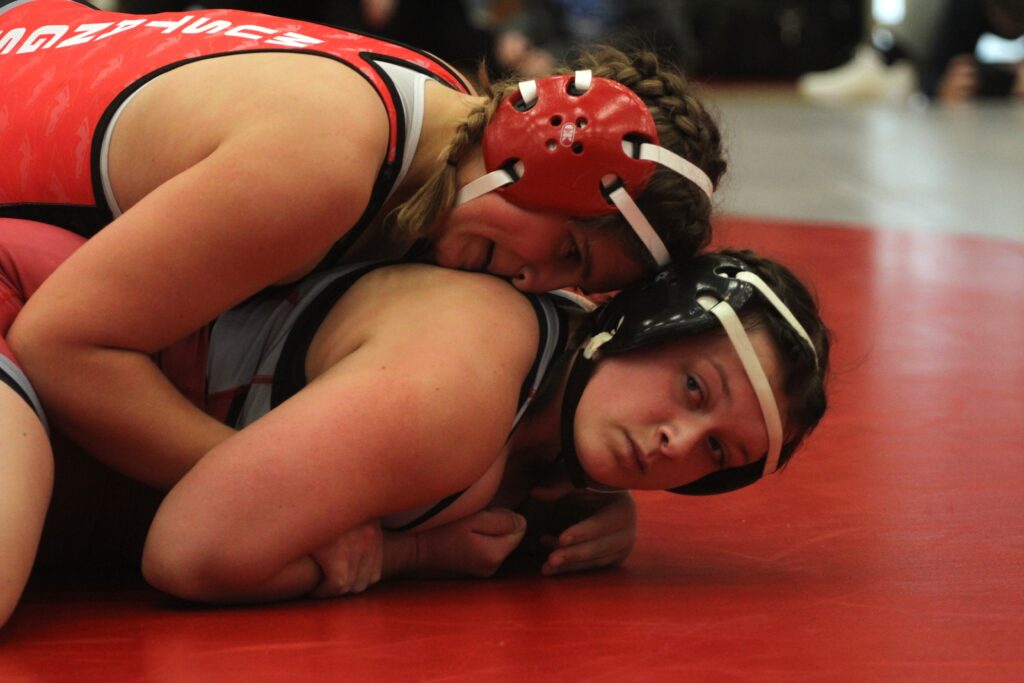 In just 24 hours, the Ankeny girls' wrestling team showed a tremendous amount of progress.
Ankeny competed in the CIML Scramble on Tuesday at Waukee Northwest and went 33-15 overall as a squad.
"That was a great record for us," said Ankeny coach Dustin Roland. "I was very proud of the girls' effort tonight compared to (Monday) at Dallas Center-Grimes. I think we were a little shell-shocked (Monday). But we went over some things that I thought we could do better, and you could visually see every girl out there working on the things that we talked about."
A dozen Ankeny girls went a perfect 2-0 on the night. They were Morgan Ray, Nora Bockes, Trudy Haag, Emma Daggett, Avery Grim, Kayla Clark, Gia Blaser, Elizabeth Makovec, Lauren Heimer, Josie Bishop, Sophie Leo and Melanie Martinez.
Several other wrestlers split a pair of matches. They were Ella Hron, Elyse Engebretson, Jaedyn Stites, Lauren Bartine, Melanie Salgado, Dana Cleveland, Irisa McCracken, Mallorie McGuire and Maddie Dietz.
Roland said the scramble consisted of random matches against other CIML Conference schools, matching up girls of similar weights.
"It's ultimately what some of the girls' competitions are going to be this year," he said. "Originally, the CIML wanted us to do tonight's format six times, but that is not what the coaches wanted. So the next four (meets) are going to be duals, and then the last competition at Valley will be the conference tournament so we're excited about that."
Ankeny will compete again on Thursday at Ballard (Huxley).