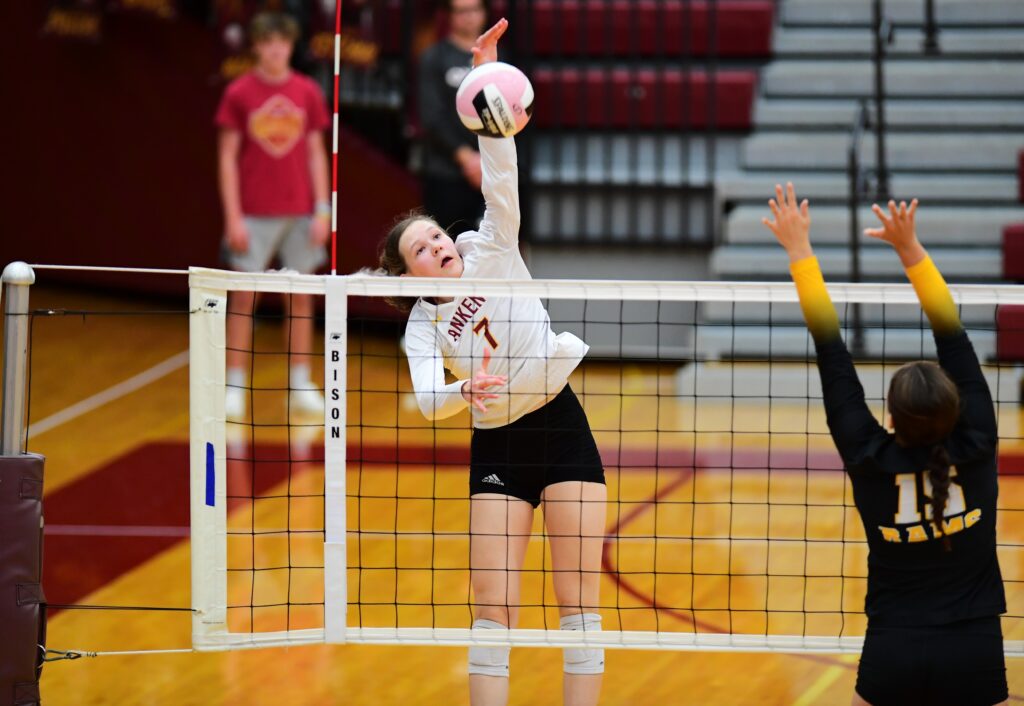 Six players from Ankeny's three schools earned all-state volleyball honors from the Iowa Girls' Coaches Association, while four others received honorable mention.
State champion Ankeny Christian Academy led the way with three all-state honorees in Class 1A. Outside hitter Carley Craighead and setter Katie Quick were both named to the first team, while another sophomore–outside hitter Macey Nehring–was selected to the third team.
Craighead led the Eagles with 326 kills while hitting .362 on the season. She also contributed 75 aces.
Quick led the entire state with 112 aces. One of the state's best all-around players, she also racked up 842 assists, 195 kills, 32 blocks and 194 digs.
Nehring placed fifth in the state with 84 aces. She added 160 kills, including one that closed out the championship match against Gladbrook-Reinbeck.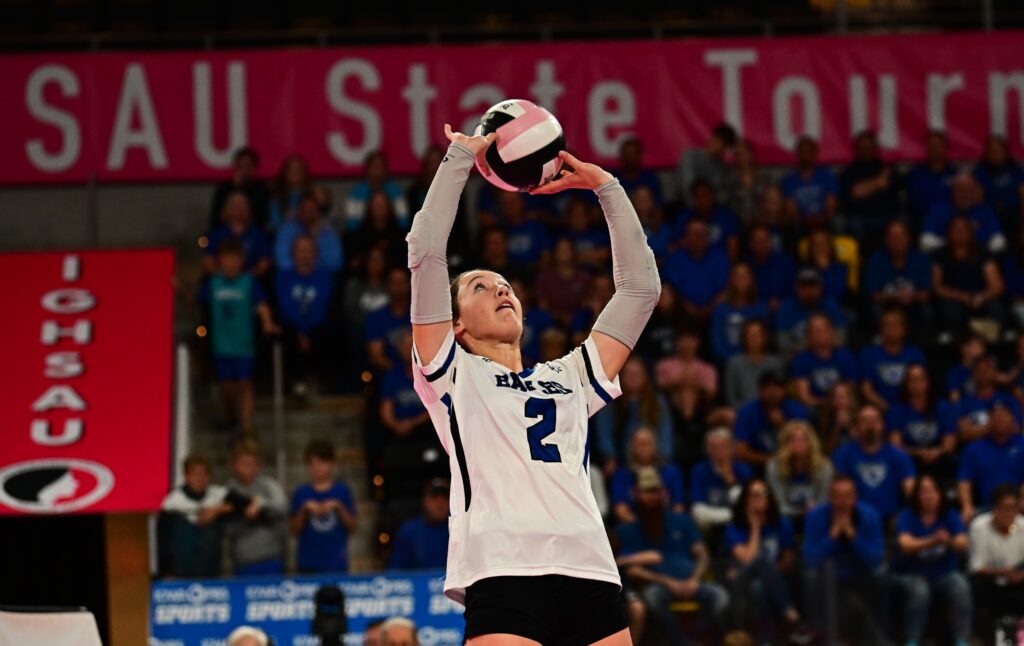 ACA sophomore Anna Weathers, a middle hitter, earned honorable mention. She had 219 kills and 27 blocks.
ACA's Michele Quick was named the Class 1A Coach of the Year. She guided the Eagles to a 39-3 record, capped off by an 18-match winning streak to end the season.
Ankeny standouts Tanith Roush and Aowyn Schrader were both named to the Class 5A second team. They were joined on the squad by Ankeny Centennial star Jaeden Pratt.
Schrader, a junior outside hitter, pounded a team-high 320 kills while hitting .313 on the season. She helped the Hawkettes to the CIML Conference title and a 35-5 mark.
Roush, a junior right-side hitter, racked up 287 kills. She posted a team-high .326 hitting percentage and also had 64 blocks.
Pratt, a sophomore middle hitter, had 216 kills and a team-high 97 blocks while hitting .349. She led the Jaguars to a 30-10 record and a trip to the Class 5A semifinals.
Earning honorable mention in Class 5A were senior setter Jesa Wallace and senior libero Sydney Otto of Ankeny along with senior outside hitter Delainey Winkel of Centennial.
Wallace led Class 5A and placed eighth overall in the state with 987 assists. Otto led the Hawkettes with 402 digs and placed second on the team with 44 aces.
Winkel had 208 kills and led the Jaguars with 53 aces.