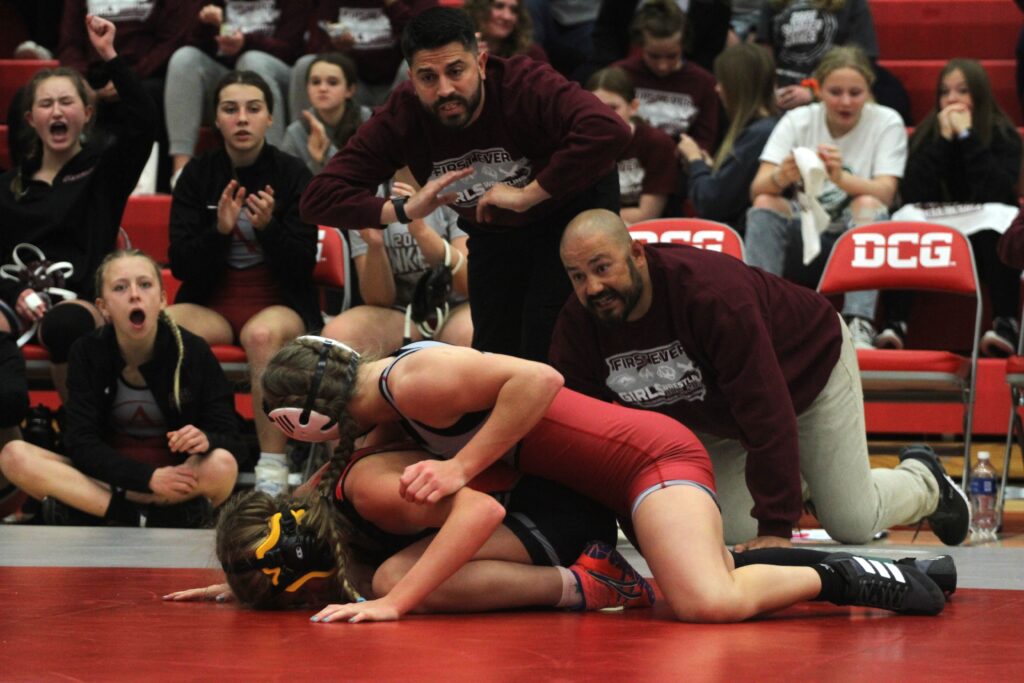 With four meets in six days, the Ankeny girls' wrestling team elected to give its junior varsity wrestlers some more experience on Thursday.
Ankeny coach Dustin Roland sent his junior varsity squad to Ballard for a scramble. Assistant coach Olivia Willers was proud of the team's effort.
"Our girls did well. They keep improving," she said. "They're very coachable and eager to learn from their mistakes. We need to clean up some penalties that have proven costly late in matches, but that will come with continued mat time."
Ankeny's varsity team, which competed on Monday at Dallas Center-Grimes and Tuesday at Waukee Northwest, stayed home and practiced for this weekend.
"The varsity will leave after school (on Friday) and head up to Northern Iowa," Roland said. "We will get a workout in at the UNI wrestling room tonight and then continue on to Independence where we will compete on Saturday."