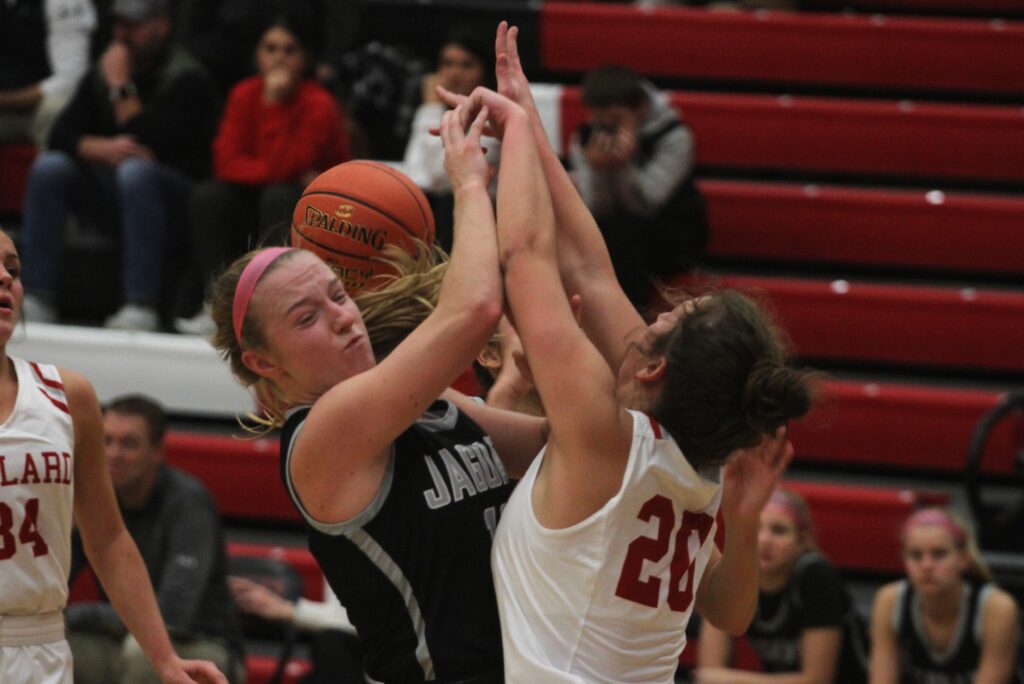 Both Ankeny Centennial and Ankeny are ranked in the top 10 in the Class 5A girls' basketball preseason rankings by the Iowa Girls' High School Athletic Union.
The Jaguars, who open their season on Friday at Des Moines East, are ranked third. They return three starters from a team that went 20-4 and qualified for the Class 5A state tournament a year ago.
The Hawkettes are ranked ninth. They return four starters from a team that posted a 16-7 mark and tied Centennial and Waukee Northwest for the CIML Iowa Conference title last season.
Here is the complete top 15, along with each team's record a year ago:
1. Waterloo West 23-3
2. Johnston 26-0
3. Ankeny Centennial 20-4
4. Pleasant Valley 22-3
5. Valley 19-6
6. Dowling Catholic 18-7
7. Iowa City West 19-4
8. Southeast Polk 13-10
9. Ankeny 16-7
10. Des Moines Roosevelt 20-3
11. Des Moines North 16-7
12. Davenport North 12-11
13. Iowa City Liberty 12-11
14. Waukee 11-12
15. Linn-Mar 15-8