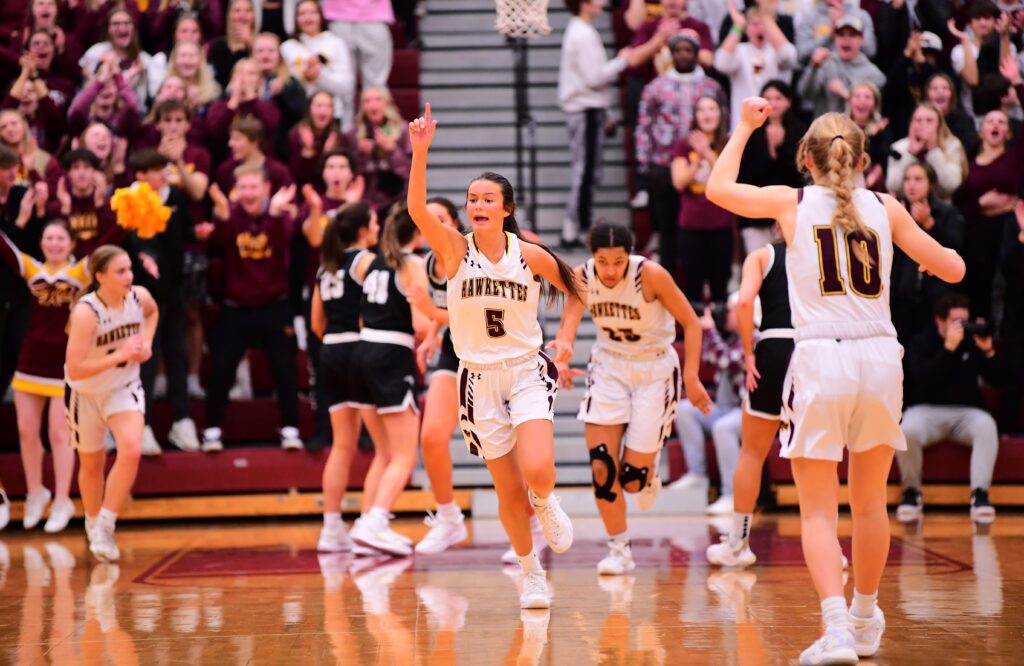 The bar has been raised for the Ankeny girls' basketball program.
The Hawkettes enjoyed a record-setting season last year under coach Dru McAnelly, posting a 16-7 mark and earning a share of the CIML Iowa Conference title. They also reached a Class 5A regional final before dropping a 49-47 decision at second-ranked Des Moines Roosevelt.
Now, the Ankeny players are looking to achieve even more.
"We have high goals this year, and the best part is it has not been coach-driven," said McAnelly, whose team is ninth in the Class 5A preseason rankings. "The girls have set the goal to make the state tournament since the moment we walked off the floor at Roosevelt. Outside of that, we are working on being the best 'team' we can be. There are many aspects of that besides basketball, and the girls have really taken the lead and challenge of this head on."
Ankeny returns several key players, led by a trio of standout guards in senior Jenna Pitz, junior Karsen Jacks and sophomore Savannah Gage. Those three players have all received scholarship offers, although Pitz is not planning to play in college.
"All three of them had great summers with their club teams and our workouts and camps," McAnelly said. "They are all extremely high-level players with an unbelievable work ethic."
Pitz averaged a team-high 11.8 points, 3.6 assists and 2.1 steals per game as a junior, when she was named to the Class 5A all-state third team by the Iowa Girls' Coaches Association and the Iowa Print Sports Writers Association. She was a unanimous pick to the Iowa Conference first team and was also selected to the Class 5A West all-district team.
Pitz scored a career-high 24 points to lead Ankeny to its first win ever against Ankeny Centennial, 49-45, in last year's regular-season finale. The victory allowed the Hawkettes to tie Centennial and Waukee Northwest for the league crown.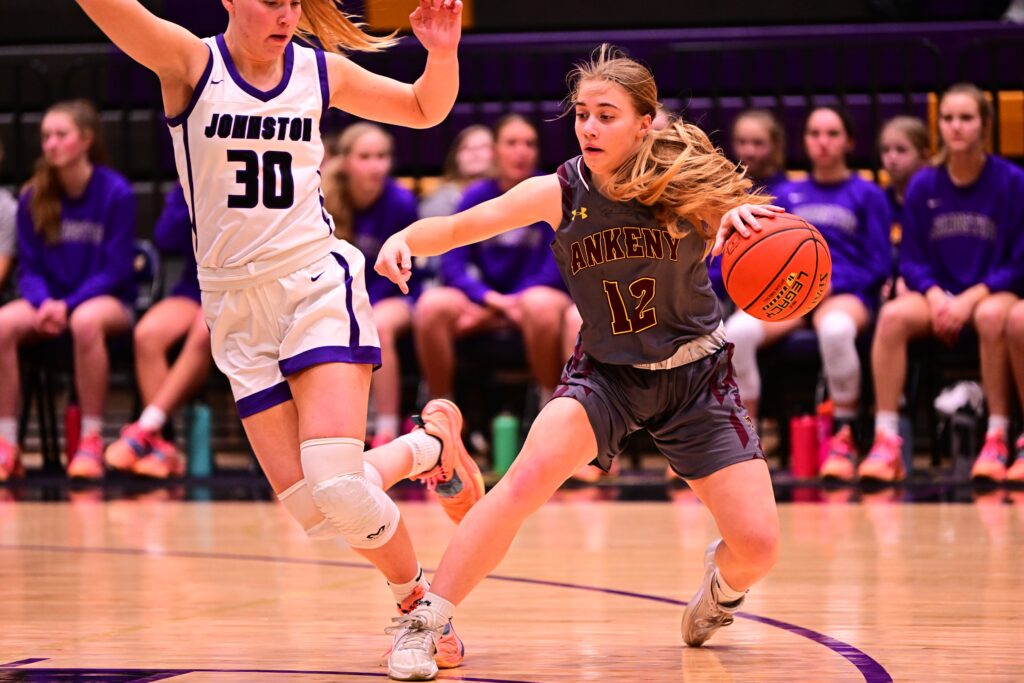 Jacks averaged 11.1 points and led the Hawkettes with 38 3-point goals. She also grabbed a team-high 5.0 rebounds per game, despite being just 5 feet 6 inches tall.
Jacks joined Pitz on the Iowa Conference first team.
Gage averaged 10.6 points and shot 86.5 percent from the free-throw line, making 45-of-52 attempts. She was a second-team all-conference pick and was also named to the all-district team.
Among the other returnees are senior post player Jasmine Moser, senior forward Zoe Shadravan, senior guard Kendra Lewis and junior forward Cassie Johnson. They all played in at least 13 games a year ago.
Moser, who made 11 starts, averaged 4.3 points and 4.7 rebounds. She tied Gage for the team lead in blocks with eight and received all-conference honorable mention.
"We have some returners that are doing a very good job in practice," McAnelly said. "Jasmine really came on the last 10-12 games last year and has had an amazing offseason!"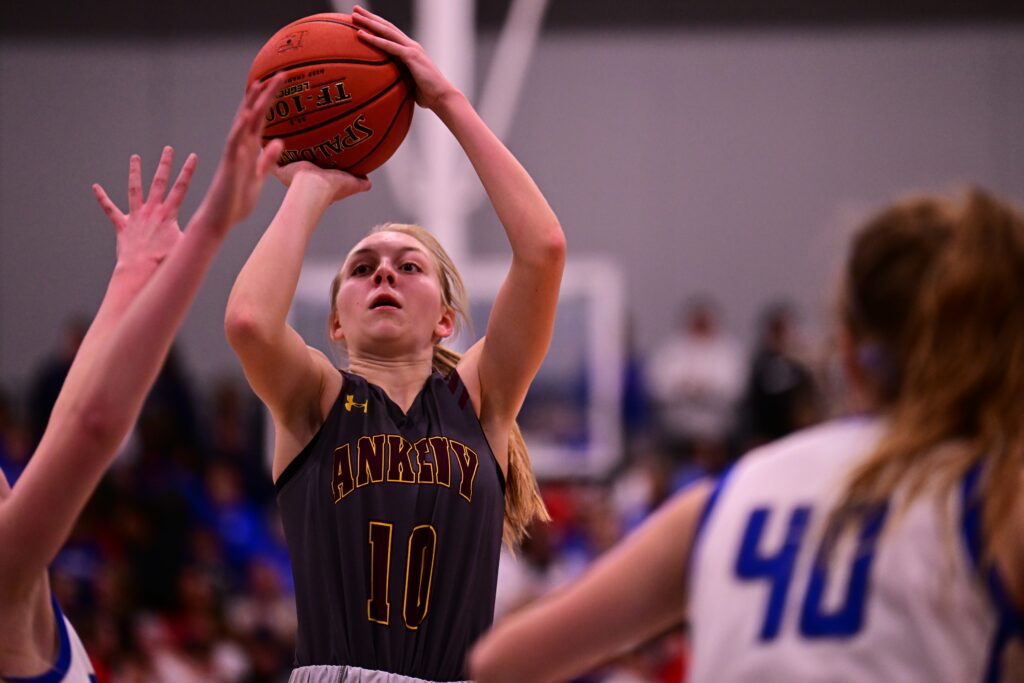 Lewis averaged 4.4 points and made 16 3-pointers. She is a Morehead State softball recruit.
Shadravan averaged 1.0 points and 1.4 rebounds. Johnson averaged 0.8 points and 0.6 rebounds.
"The practices have been good so far," McAnelly said. "The girls are invested and working hard. All in all, things have been very productive and positive."
Freshman guard Jayla Williams is a newcomer who will likely make an immediate impact. She has also received some college offers.
"Jayla is doing a very good job and is going to be a really good player for us for four years," McAnelly said. "Ainsley Kiene is another freshman that has been really good in practice."
The Hawkettes will open their season on Tuesday at Cedar Falls. The Tigers went 15-8 a year ago, but they graduated three starters and will also have to replace Mya Crawford, who transferred to Ankeny Centennial when her father, Erik, joined the Iowa State men's basketball staff.