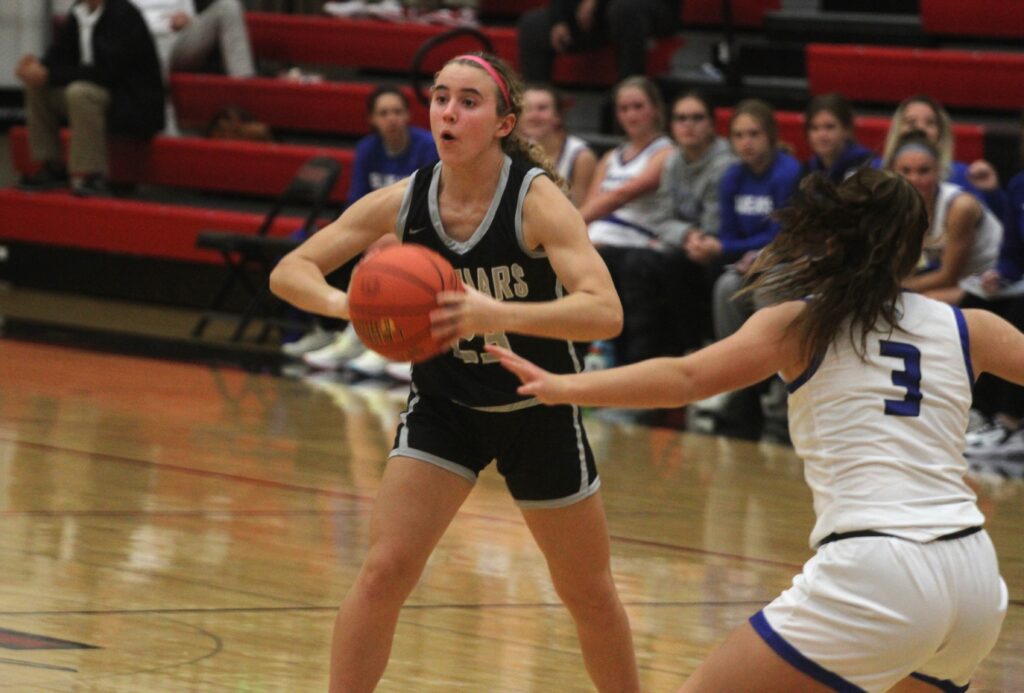 The Ankeny Centennial girls' basketball team will play perhaps the most difficult schedule in program history this season–thanks to the formation of the new nine-team CIML Conference.
Friday's season opener at Des Moines East might have been one of the few breathers on the Jaguars' schedule.
Third-ranked Centennial jumped out to a 28-1 lead at the end of the first quarter, extended the margin to 57-3 at halftime and cruised to a 74-6 victory in the non-conference game. It was similar to last year's meeting at East, when the Jaguars held a 52-5 lead at the break en route to an 82-8 win.
Centennial allowed just six points in a contest for the fourth time ever. All three previous games were against Marshalltown.
"It wasn't much of a test, and I think we all knew that was the way it was going to be," said Centennial coach Scott DeJong.
DeJong used 10 different players, and they all scored at least two points. Reserve guard Tillie Smith led the way with 14 points, going 4-for-5 from 3-point range.
Kennedy White chipped in 12 points. Jaeden Pratt added 11.
Averi Porter and Finley Blackmore each scored seven points in the win. Porter also had five assists and four steals.
Maddison Balashaitis grabbed eight rebounds for the Jaguars.
"Everybody got in to play," DeJong said. "Our bench people played a lot, which is good because we don't have a real deep team as far as numbers. To get the kids who don't have much varsity experience some playing time was good. We're going to need those kids because we're an up-tempo team, and we're going to rely on our depth."
DeJong knows that there won't be many, if any, mismatches on the rest of his team's schedule.
"I think every team on our schedule is in the top 15 except for maybe two," he said.
Centennial will meet a pair of ranked opponents in the next week. The Jaguars will play at No. 11 Des Moines North on Tuesday at 6:15 p.m., then will face No. 13 Iowa City Liberty on Saturday at Kirkwood Community College in Cedar Rapids, beginning at 2 p.m.
North posted a 16-7 record a year ago. The Polar Bears are led by sophomore post player Amani Jenkins, who averaged 14.0 points and 8.2 rebounds last season.
"We're excited about the North game," DeJong said. "(Jenkins) is one of the best players in the country (in the Class of 2025). It'll be a good test for us."