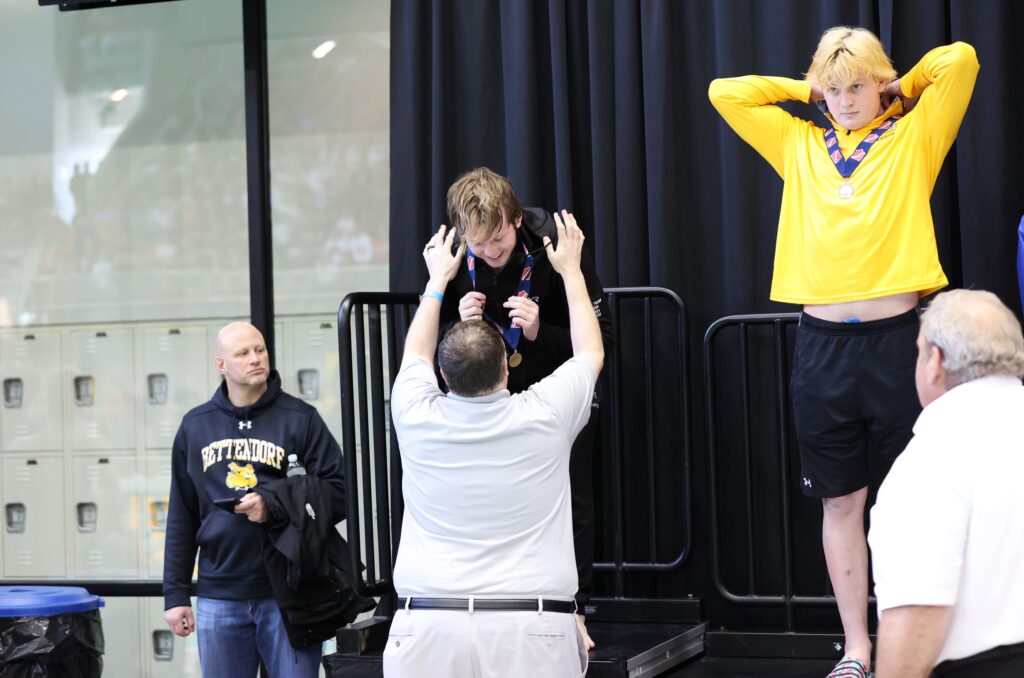 Despite having only five returning state qualifiers, the Ankeny boys' swimming team can rebuild its lineup around one of the state's best swimmers.
Senior Lance Swanepoel is the defending state champion in the 100 butterfly and a five-time all-American. He led the Hawks to a seventh-place finish at last year's state meet.
"Lance made a great jump last year, and his goals are set even higher," said Ankeny coach Justin Crouch. "He has always been super competitive, and I like his competitive spirit."
Swanepoel posted a time of 48.22 seconds to win his first individual state title. His time of 48.20 in the preliminaries broke his own school record in the butterfly by more than a second and ranked 37th nationally.
The Wisconsin recruit also placed fourth in the 50 freestyle in 21.13 seconds. His time of 20.76 in the preliminaries was just short of the cutoff mark of 20.74 to earn all-American honors in that event.
Swanepoel helped Ankeny to back-to-back second-place finishes at the state meet in 2020-21. He anchored the winning 200 and 400 freestyle relays as a sophomore, earning all-American honors in both events.
Swanepoel will try to become a four-time all-American in the butterfly. He was the state runner-up in the event in each of his first two seasons.
"With all the success in the pool, Lance hasn't settled for status quo and continues to work and develop his craft," Crouch said. "Those are really positive signs that show character and dedication to the sport."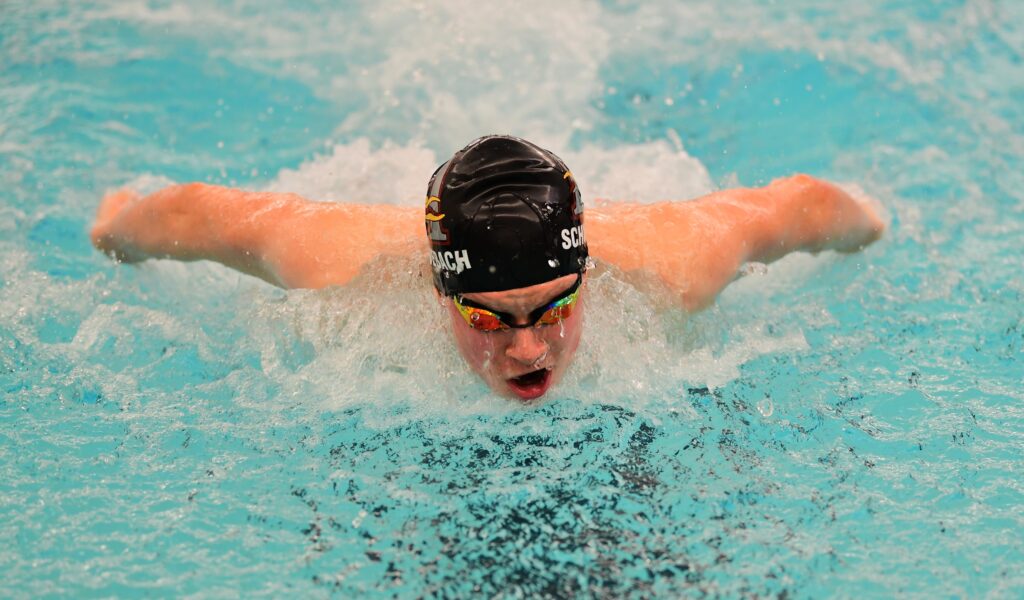 Ankeny's other returning state qualifiers are seniors Calvin Howard and Noah Schafer, junior Owen Schwebach and sophomore Brock Peterson.
Schwebach joined Swanepoel on the awards podium in the 50 freestyle, placing sixth in that event in 21.48. He just missed the podium in the butterfly, taking seventh in that race in 50.67.
"Owen is really turning into a well-rounded, high-level competitive swimmer," Crouch said.
The Hawks had three state placewinners in the butterfly. Howard tied for 14th place in the event in 52.55.
Howard also placed 29th in the 200 individual medley. He was clocked in 2:02.51.
Peterson took 20th in the 200 IM with a time of 2:00.16. He also placed 26th in the 100 backstroke in 55.45 seconds.
Schafer also qualified for state in two individual events. He finished 30th in the 200 freestyle in 1:49.48 and 32nd in the 500 freestyle in 5:02.38.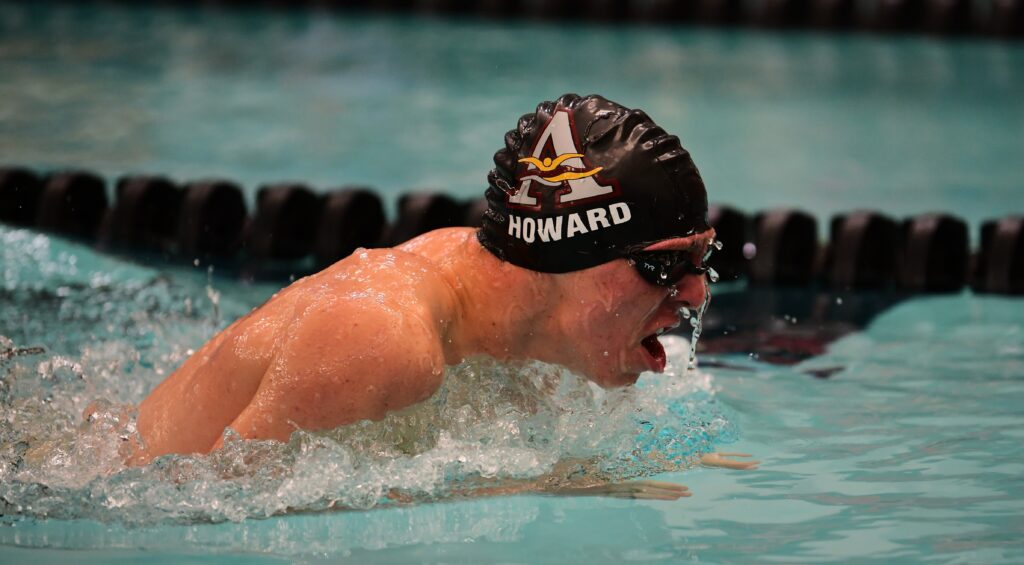 "Calvin and Noah are hopeful for continued improvement as they are two of the most improved swimmers I've ever coached," Crouch said. "Brock is looking at improving on his freshman year."
There are 45 boys on the roster.
"I feel good about the talent that we have coming back," Crouch said. "I have been impressed with the work ethic thus far, although it has been a short amount of time. I think we are going to be able to compete with some really good teams. Obviously, we will be swimming a tough schedule, but at least it will prepare us for challenges at the end of the season."
Ankeny also returns at least two swimmers from each of its relays at the state meet.
Swanepoel and Schwebach both swam on the sixth-place 200 freestyle relay. The Hawks got on the podium with a time of 1:26.29.
Those two also joined Howard on the eighth-place 400 freestyle relay. Ankeny was clocked in 3:11.80.
Peterson and Howard are both back in the 200 medley relay. The Hawks placed 14th in that event in 1:39.53.
"I am still trying to hash out our strengths and weaknesses," Crouch said. "I think we have the potential to be a good team by the end. How good will depend on how we develop and improve throughout the season. I think right now our strengths are in sprint freestyle and butterfly. With two returning podium swimmers in sprint and fly in Lance and Owen, it is hard to argue. Obviously, losing our top two breaststrokers from last year has left a void so trying to bring up some less experienced kids to try to compete for breaststroke is a definite concern right now. I am hopeful that we will be able to get them ready."
The Hawks will open their season on Tuesday by hosting the Ankeny Sprint Invitational. The action gets under way at 5:30 p.m. at the Trail Point Aquatics Center.
Dowling Catholic, Newton, Southeast Polk, Waukee and Valley will also compete. Crouch is hoping that some of his younger swimmers will step up right away.
"Others who have impressed so far are Owen Evans, Finn Stukerjurgen and Tate Brownsberger," he said. "Also, on a positive note, there are a lot of freshmen that will grow into their roles. I am excited to see where we can lead them."