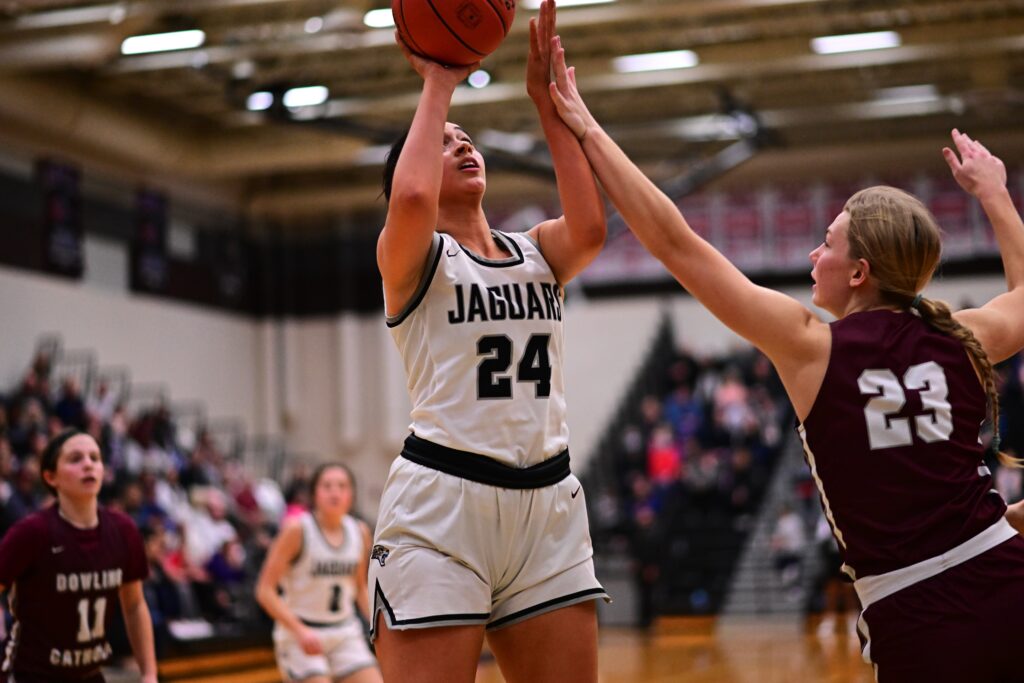 Senior post player Kennedy White is one of three returning starters for the third-ranked Ankeny Centennial girls' basketball team. She was a first-team all-conference pick as a junior, when she averaged 10.3 points and a team-high 6.3 rebounds per game while helping the Jaguars to a 20-4 record.
White had 12 points and two rebounds on Friday as the Jaguars opened their season with a 74-6 victory at Des Moines East. She made 4-of-6 shots from the field and 4-of-4 free throws.
Here is some inside info on White:
Congratulations on Friday's win. It obviously wasn't much of a contest, but what did you think of your team's performance?
Thank you. We won't have many games like that this season, but I think we played well. I'm happy everyone got in to play. I loved getting to cheer on all my teammates!
How do you think this year's team will differ from last year's squad, since you do have to replace a pair of starters in Cleao Murray and Elle Street?
I think it will be an adjustment as every year a team changes with losing people and others stepping up. Cleao and Elle were an important piece of our team last year and now we're adding our new teammate Mya Crawford to the roster. We're all very dedicated and willing to work together to be successful.
The rest of your schedule will be much tougher, beginning with a pair of ranked opponents this week. Do you like the challenge of playing a strong opponent pretty much every single night?
Yes. I think it's very exciting to be playing some of the best teams in the state every night. Not everyone gets that opportunity. Our team loves a good challenge, and it should be a really fun season.
Your team will play on Tuesday at No. 11 Des Moines North, which boasts one of the nation's best players in the Class of 2025 in sophomore post player Amani Jenkins, who averaged 14.0 points and 8.2 rebounds a year ago. What will be the key to slowing her down?
Yeah, Amani is a great player. I think just knowing her tendencies and what she likes to do and being able to stop them will be key. As well as limiting her to one shot. I know some of my teammates played on her AAU team which is helpful. North is a very underrated team, and they have a great coach. I know they'll be ready, but so will we.
How important will it be for you to stay out of foul trouble on Tuesday as well as the rest of the season, considering that your team really doesn't have another true post player?
That will be a very important thing. The calls by refs are very different in high school ball and in travel ball. So I think just walling up and sticking to our defensive principles will be crucial for me to stay in the game.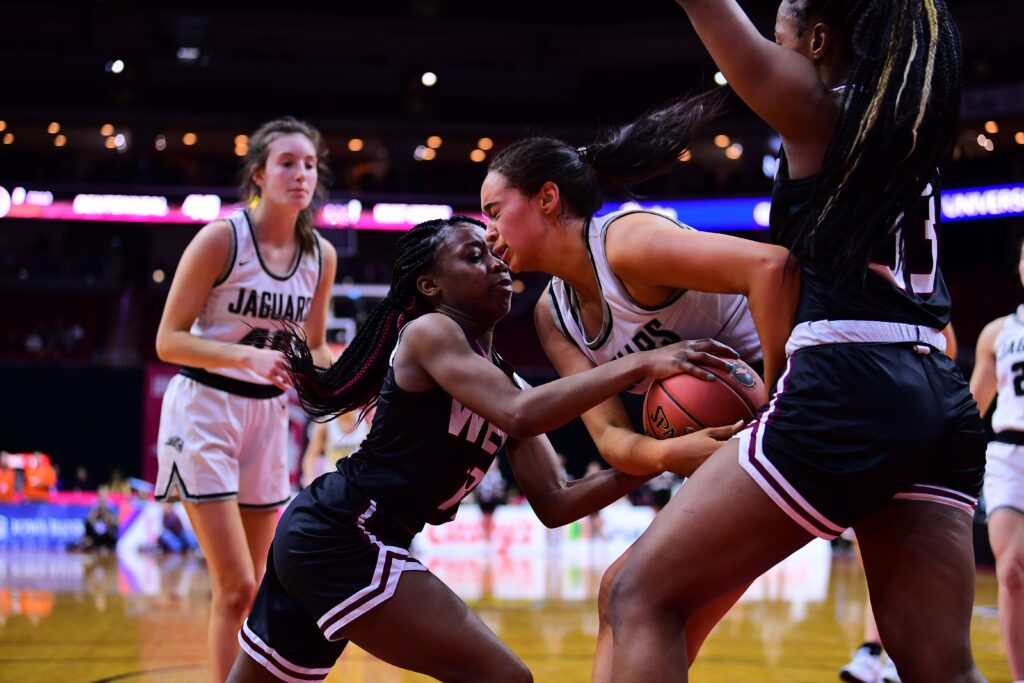 Your team was ranked third in the preseason behind Waterloo West and defending state champion Johnston. After losing to Waterloo West in last year's state tournament, do you think the Wahawks deserved to be No. 1?
I think Waterloo West is a great team with very talented players. The preseason rankings are nice, but they are not much more than that. I think the rankings at the end of the season are the ones that matter most as they play into the seedings. For us, it's important that the effort we're giving every single day is aligned with the kind of season we want to have and the goals we have set for it.
Your team will host Johnston on Dec. 13. I know that's a few weeks away, but what do you think will be the keys to beating the Dragons this season?
Johnston has always had a great team, and I don't think that's going to change this year. We pride ourselves on defense, and it's a big part of our program. So I think playing great defense all 32 minutes will be the key to defeating the Dragons.
Your team will play at Ankeny on Dec. 20 and will host the Hawkettes on Feb. 3. Do you think the matchups against Ankeny will be even more intense after the Hawkettes defeated Centennial last year for the first time ever?
The game against Ankeny has always been a great rivalry. There's great passion and intensity in the gym. Whether it's at their place or our (gym), the fans are very invested in this rivalry game. It's going to be a lot of fun. The Hawkettes' first win last year is great motivation for us.
As a senior, are you trying to be a leader for the team this season? And if so, how?
Yeah, I want my teammates to always feel like I believe in them and have their back no matter what. I expect the best out of them and will hold them to that as they also do for me. I think everyone's role on the team is equally important.
Two of your senior teammates have already made their college choices–Makenna Clark is headed to Wayne State, while Averi Porter will play for William Jewell. Have you looked at very many schools, and are you close to making a decision?
I'm super happy for Makenna and Averi. I plan to play basketball in college, but I haven't made my decision yet. It's a very big decision.
Are you doing anything special for Thanksgiving?
I believe we're just going to my grandparents' house. All of my siblings will be home which doesn't happen very often so wherever we're all together will make it special for me. 🙂