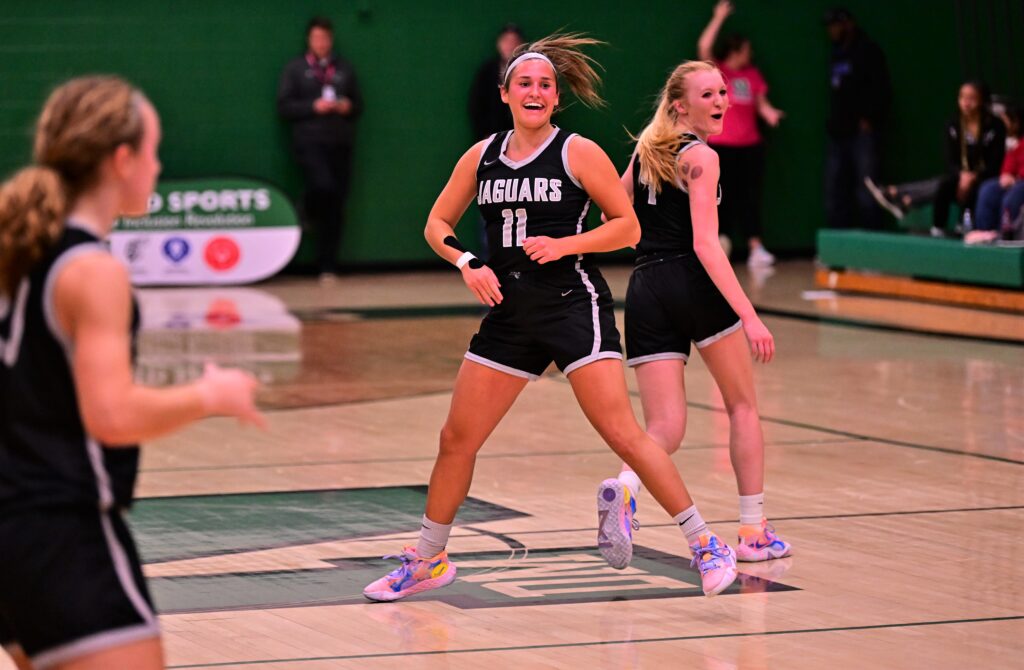 The Ankeny Centennial girls' basketball team found a way to neutralize Des Moines North standout Amani Jenkins.
Get her in some early foul trouble.
Jenkins sat out most of the first half with three fouls as visiting Centennial built a 26-9 halftime lead, and the third-ranked Jaguars went on to defeat No. 11 North, 66-26, in a non-conference game on Tuesday.
"Playing a team that's got a lot of talent like North on the road, we're very happy with how we played," said Centennial coach Scott DeJong.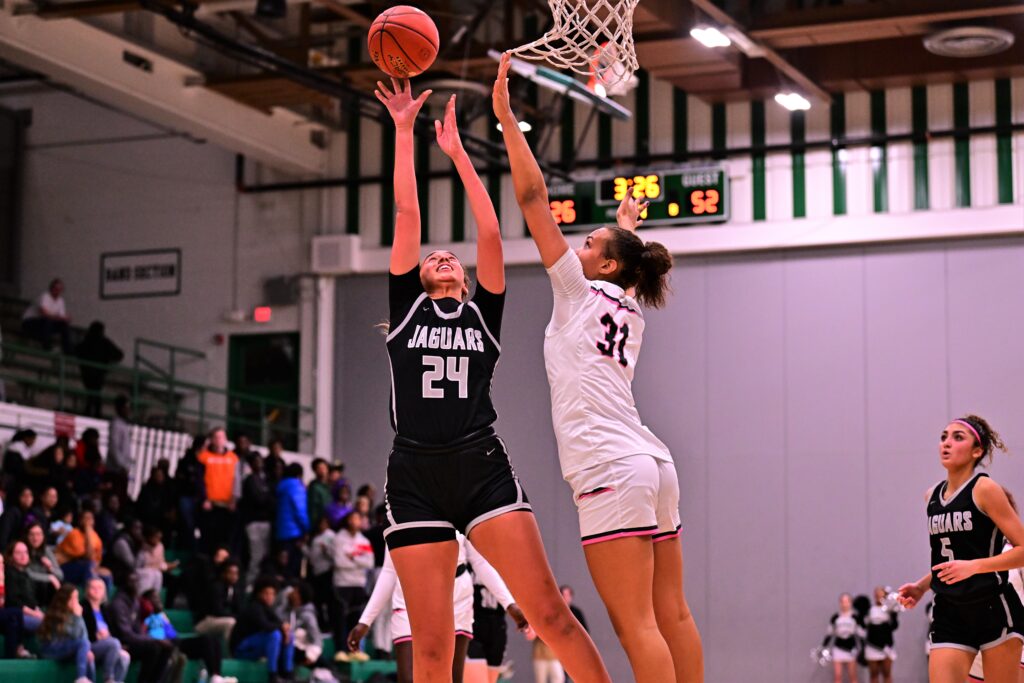 Jenkins, a 6-foot-1 sophomore and one of the nation's top players in the Class of 2025, was called for her second foul with 3 minutes 51 seconds left in the first quarter. She then sat out the rest of the period.
Jenkins returned at the start of the second quarter, but then picked up her third foul less than 2 minutes later on a loose ball in the backcourt. The Polar Bears trailed by just 11-7 when she went to the bench, but Centennial then closed out the half with a 15-2 run.
"Sure, that helped," DeJong said of Jenkins' foul problems. "We wanted to be aggressive, and you can see that we have an aggressive team. Some days it works like that."
North's Elizabeth Puot also picked up three fouls in the first half and eventually fouled out with 2:38 left in the third quarter.
"Lizzie is a good player, too," said Centennial guard Makenna Clark. "It was nice to get both of them in foul trouble."
A 3-point goal by North's Nyla Seay, a former Centennial player, pulled the Polar Bears to within 43-24 after three quarters. Jenkins then followed with a basket to open the final period.
However, the Jaguars (2-0) then scored the last 23 points of the game, beginning with a trio of 3-pointers from Clark. She went 5-of-8 from behind the arc and had a team-high 15 points.
Clark injured her right wrist during a preseason practice and didn't play in Centennial's win at Des Moines East on Friday.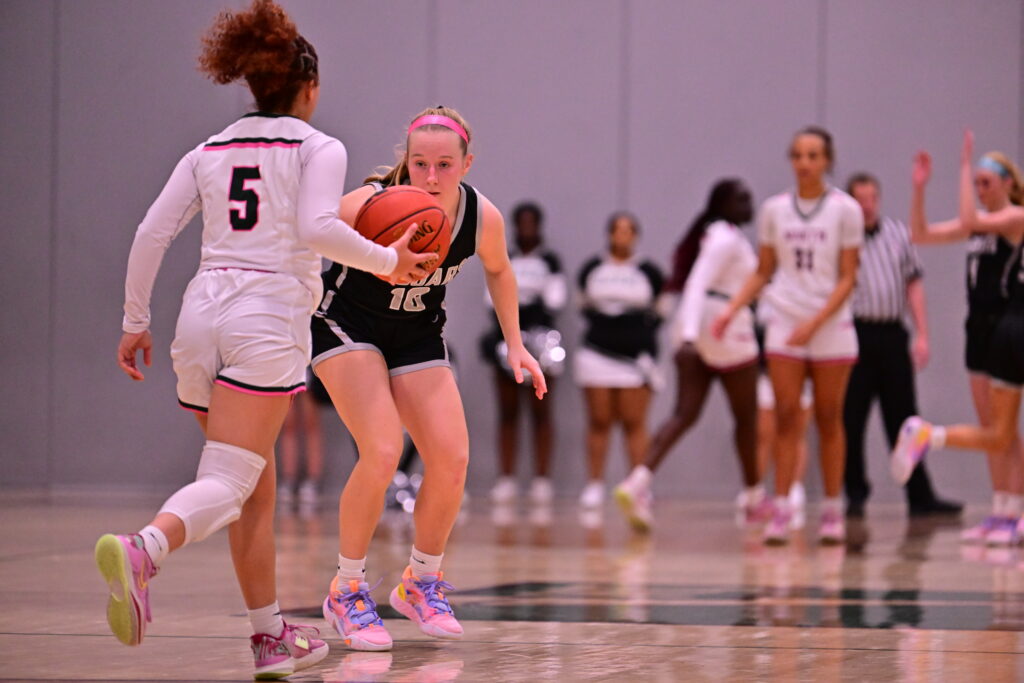 "It's getting a lot better. (Monday) was my first practice," Clark said. "I was kind of nervous, but in warmups I just made sure that I got it right. I didn't hesitate when I was going to shoot."
Kennedy White had 13 points for the Jaguars, while Mya Crawford chipped in nine points, 11 rebounds, five steals and two blocks. Jaeden Pratt added eight points, 11 boards and six assists.
Centennial made 10-of-32 3-pointers.
"The second half we were shooting great. Early in the year that's been a little bit of an Achilles' heel," DeJong said. "I told the girls that I don't know if we've had a team that pounded the offensive boards like that. We didn't shoot well the first half, but it seemed like we got most of our misses."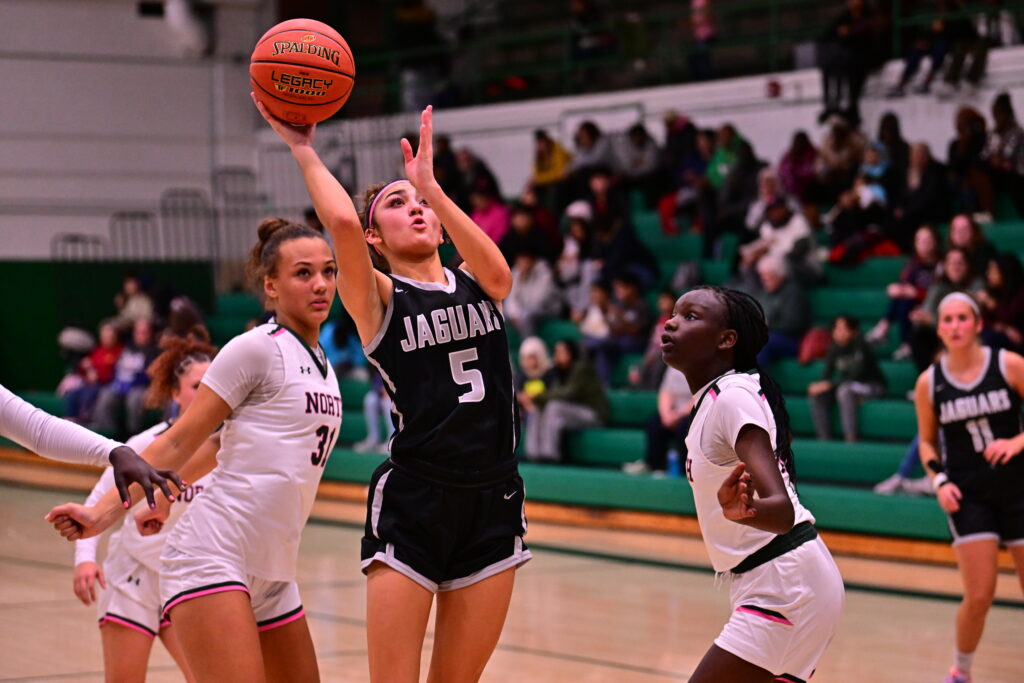 The Jaguars finished with 24 offensive boards. Crawford and Pratt each had eight of them.
Jenkins had eight points and eight rebounds to lead North (0-1). Seay also had eight points.
Centennial will play No. 13 Iowa City Liberty (1-0) on Saturday at Kirkwood Community College in Cedar Rapids. Tip-off is at 2 p.m.
The Lightning opened their season on Tuesday with a 72-58 win over North Scott, the No. 5 team in Class 4A.