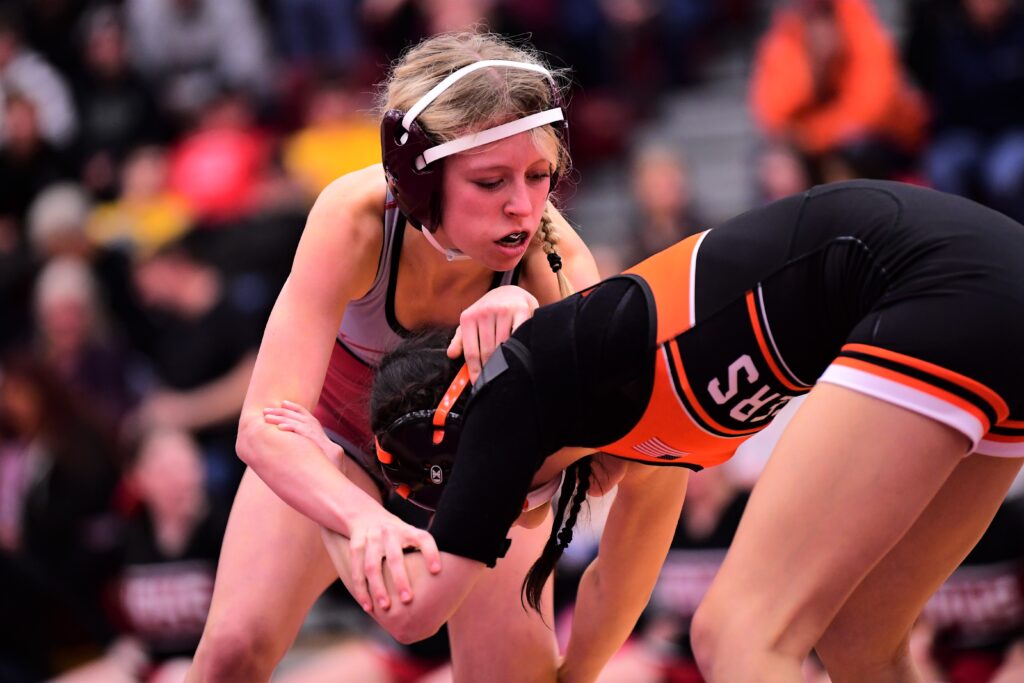 It's been a season of firsts for the Ankeny girls' wrestling team.
Now, the first-year program has chalked up another milestone.
Ankeny recorded six pins, won five other matches by forfeit and rolled to a 72-6 victory over visiting Valley in its CIML Conference opener on Tuesday. It was the first dual-meet win for the team, which improved to 1-2 overall.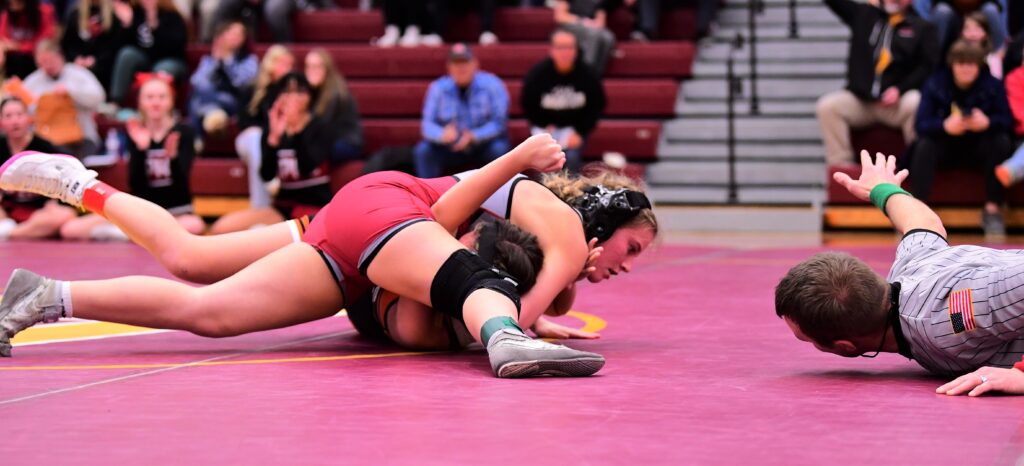 "It was a good start to the CIML season," said Ankeny coach Dustin Roland. "That's the first-ever dual-meet win in program history, so we're proud of that."
Ankeny got pins from Ella Hron at 110 pounds, Elyse Engebretson at 120, Avery Grim at 130, Mallorie McGuire at 155, Lauren Heimer at 170 and Josie Bishop at 190. Grim needed just 15 seconds to pin Juvie Lim.
"The girls wrestled really well," Roland said. "We also went 12-5 in our JV matches so we went 25-6 overall on the night."
Only two of the matches went the distance. Morgan Ray posted an 8-2 decision over Mia Blumberg at 105, and Nora Bockes recorded a 6-4 decision over Aaleyah McMaster at 115.
"Nora did a heck of a job not getting turned when she was on the bottom," Roland said.
Ankeny's Delaney Strang at 100, Emma Daggett at 125, Kayla Clark at 135, Gia Blaser at 140 and Dana Cleveland at 145 each won by forfeit.
Heavyweight Liana Krell got a fall for the Tigers' lone victory.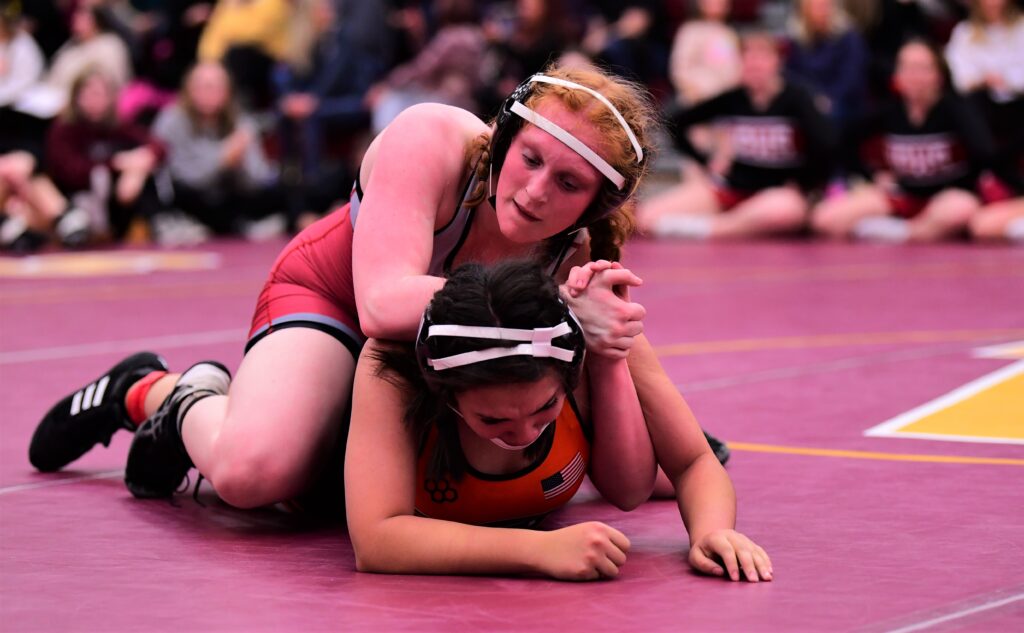 "Valley was missing some girls," Roland said. "There's a lot of sickness going around hitting everybody right now. They forfeited five matches that weren't open for them the last meet so it just ended up going that way. I think they're probably a better team than what we saw tonight, but we can only wrestle what was there and we took advantage of it."
Ankeny will compete in the Dan Gable Donnybrook on Thursday and Friday at the Xtream Arena in Coralville.
"We just want to keep getting better. That's kind of our theme," Roland said. "The Donnybrook will be a good test for us. We'll find out a lot more about our team this week."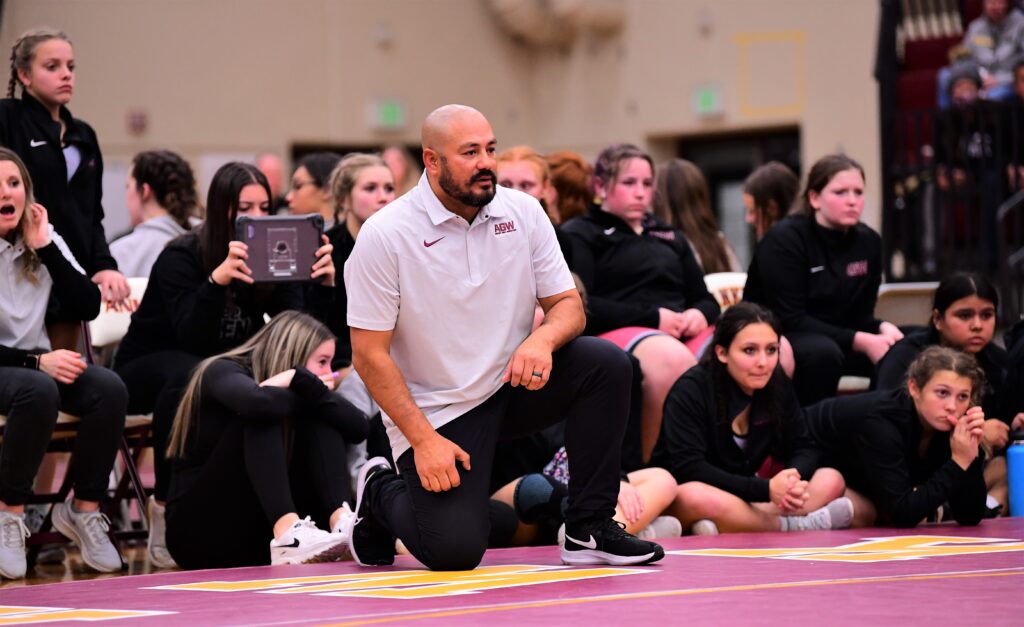 Here are the match-by-match results from Tuesday's meet:
Ankeny 72, Valley 6
100: Strang won by forfeit; 105: Ray beat Blumberg, 8-2; 110: Hron pinned Bates, :42; 115: Bockes beat McMaster, 6-4; 120: Engebretson pinned Yuen, 2:32; 125: Daggett won by forfeit; 130: Grim pinned Lim, :15; 135: Clark won by forfeit; 140: Blaser won by forfeit; 145: Cleveland won by forfeit; 155: McGuire pinned Valle, 3:07; 170: Heimer pinned Kluver, 1:54; 190: Bishop pinned Wagner, 2:58; 235: Krell (V) pinned Leo, 1:10.