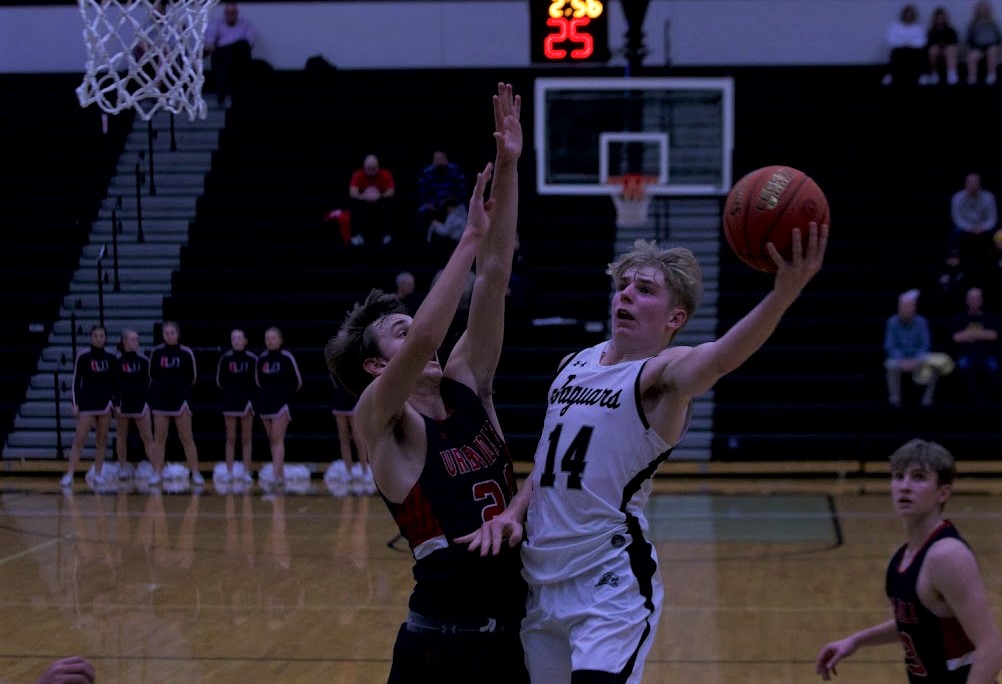 After building a 46-32 lead at the end of three quarters, the Ankeny Centennial boys' basketball team appeared to be on its way to a comfortable victory in its season opener on Tuesday.
But Urbandale refused to go away in the CIML Conference contest.
The visiting J-Hawks opened the final period with a 17-6 run and closed the gap to 52-49 with 1 minute 30 seconds left.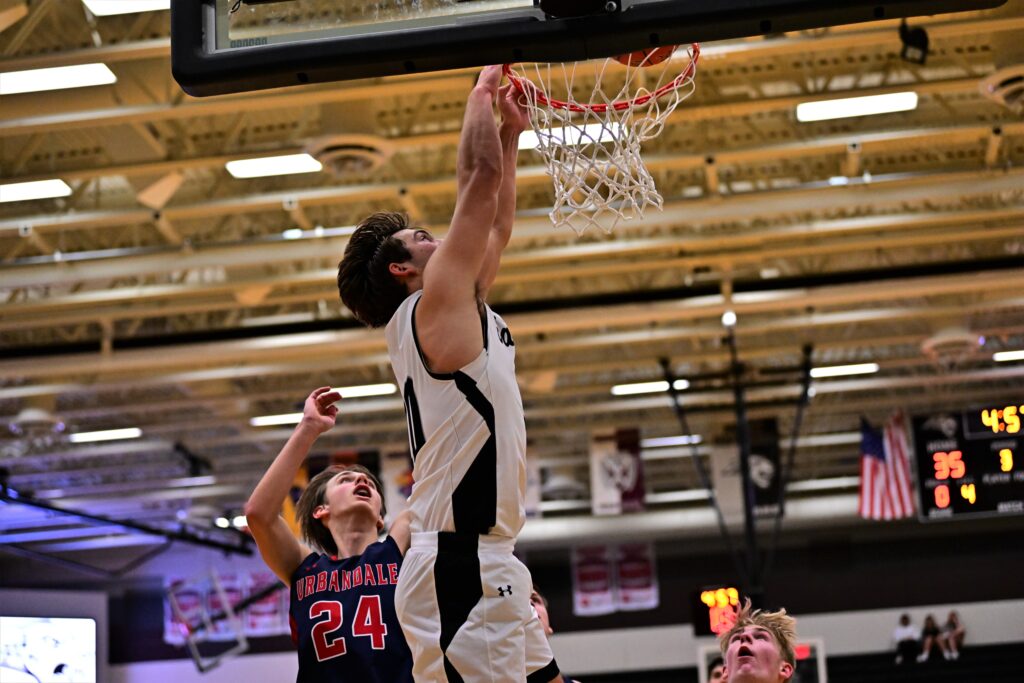 "Urbandale hit some big shots, we had a few defensive breakdowns, and the next thing you know it's a (one-possession) game," said Centennial coach Bob Fontana. "But then I thought we did a really nice job the last (90 seconds) salting it away."
Centennial scored eight of the final 10 points, most of them at the free-throw line, and held on for a 60-51 triumph. The Jaguars connected on 16-of-21 free throws.
"We shot well from the line, and that was big down the stretch," Fontana said.
Luke Winkel and Chase Schutty each had a double-double for the Jaguars. Winkel scored 14 points, dished out 10 assists and had two steals, while Schutty racked up 11 points, 10 rebounds and a block.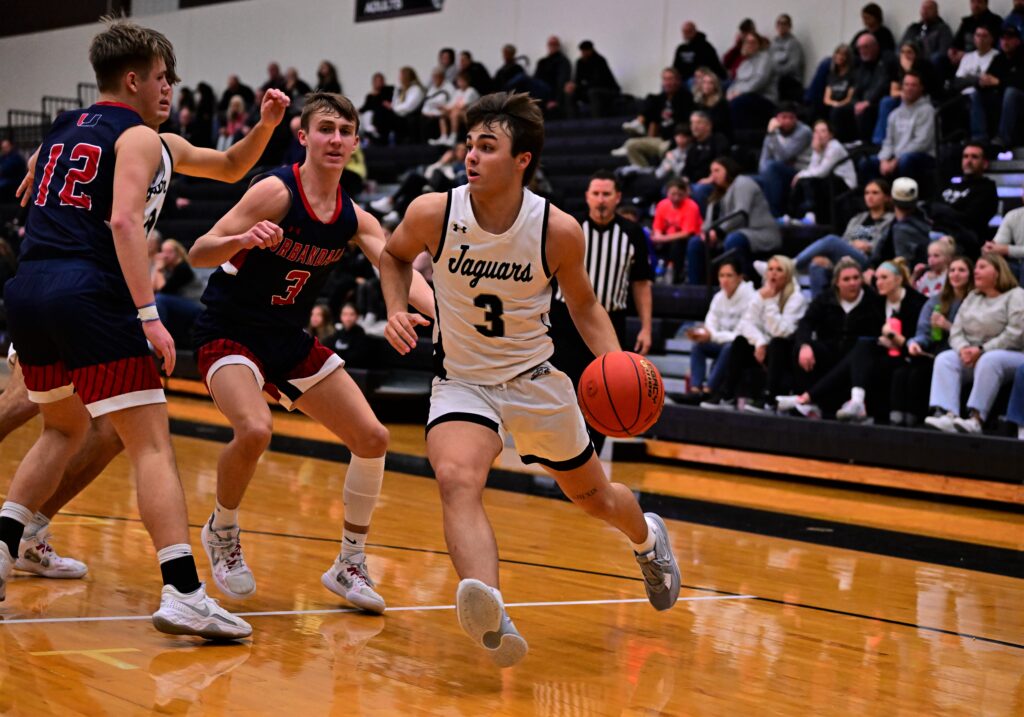 "It was a team effort, but we had some good individual performances," Fontana said. "Drew Schreurs played well in his first career start, and Nick Vaske had a really good game defensively along with Winkel and Schutty."
Vaske also had 13 points and five rebounds. Schreurs added 12 points, going 3-for-6 from 3-point range.
Fontana said it was a challenge to prepare for the J-Hawks.
"There's a lot of question marks going into the first game, because you don't have any information on your opponent yet," he said. "You kind of have to go by what they have coming back and what they ran last year, but you never know–they might have changed everything that they do.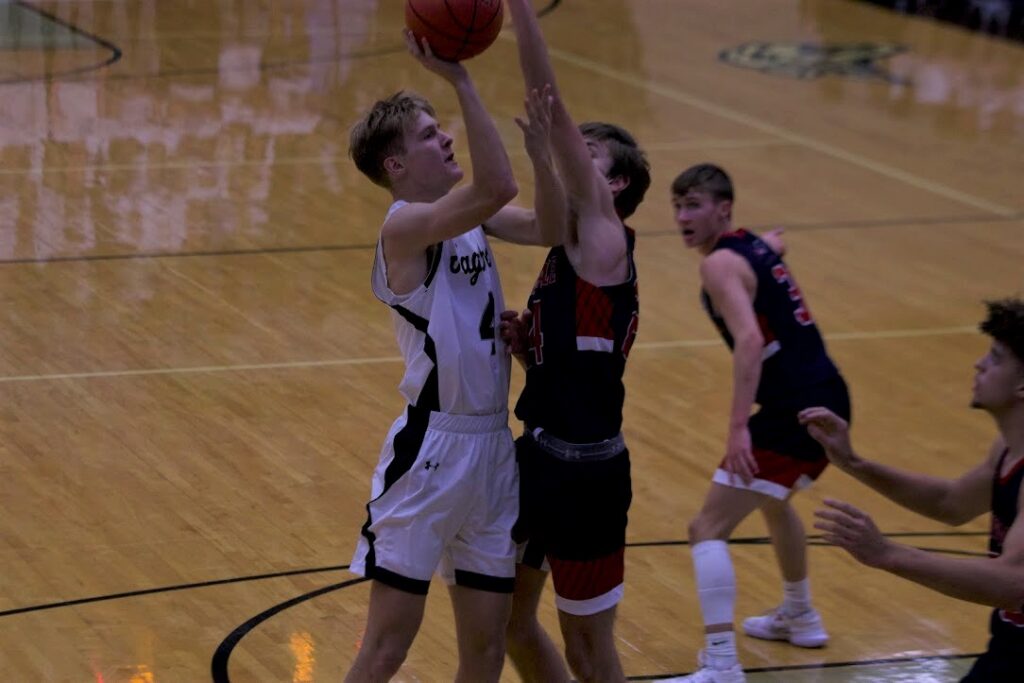 "Urbandale has three starters back plus a transfer from Johnston that gives them another piece, and they have another kid who played varsity as a sophomore who only played in six games last year because he got hurt. So they've got a solid five guys.
"Overall, it was a great team win. It was a good way to start the season," he added.
The Jaguars will host another CIML Conference game against Dowling Catholic (0-1) on Friday. The Maroons opened their season on Tuesday with a 76-54 loss at Valley.