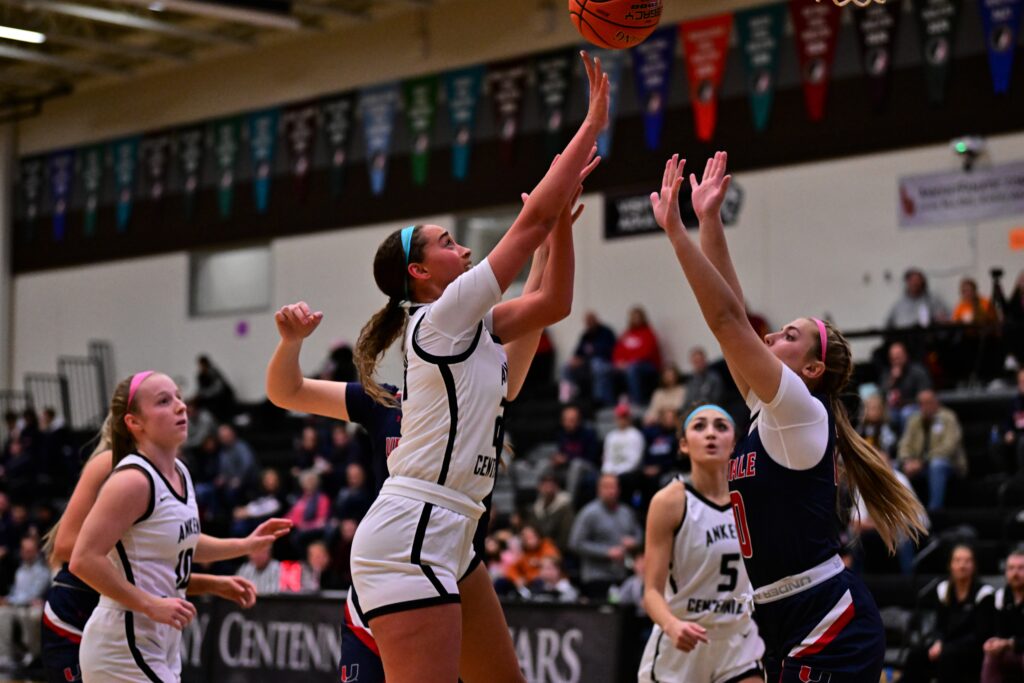 The Ankeny Centennial girls' basketball team wasn't perfect on Tuesday, but the Jaguars' record remained spotless.
Third-ranked Centennial allowed just eight points over the last three quarters and rolled past visiting Urbandale, 52-21, in its CIML Conference opener. The Jaguars are now 4-0 on the season.
"They hit some shots early on. They made a couple of 3-pointers and banked one in," Centennial coach Scott DeJong said of the J-Hawks. "I don't know if we weren't ready to go, but then our defense really kicked in the rest of the game. They were on 13 for a long, long time and then 15."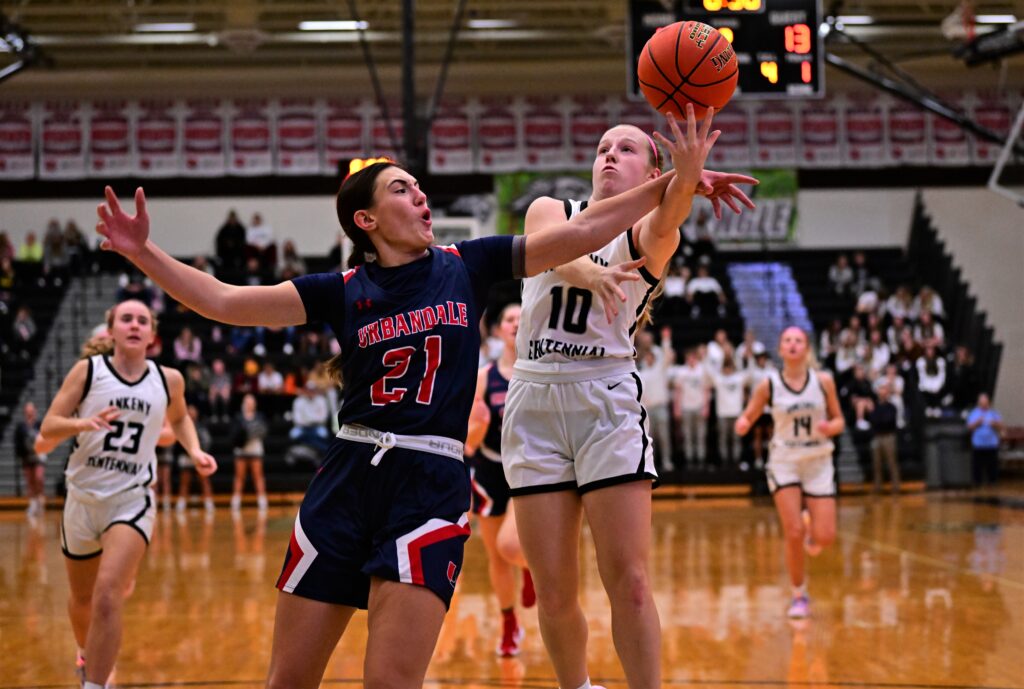 Centennial held a 16-13 lead at the end of the first quarter. The Jaguars then outscored Urbandale in the second period, 14-2, to build a 30-15 halftime advantage.
Centennial pulled away even though leading scorer Kennedy White sat out the entire second quarter due to foul problems.
"We shot the ball pretty well the first half. We were 4-of-11 on 3s," DeJong said. "But I thought we missed some shots in the second half that we normally make. Our offense sputtered a little bit."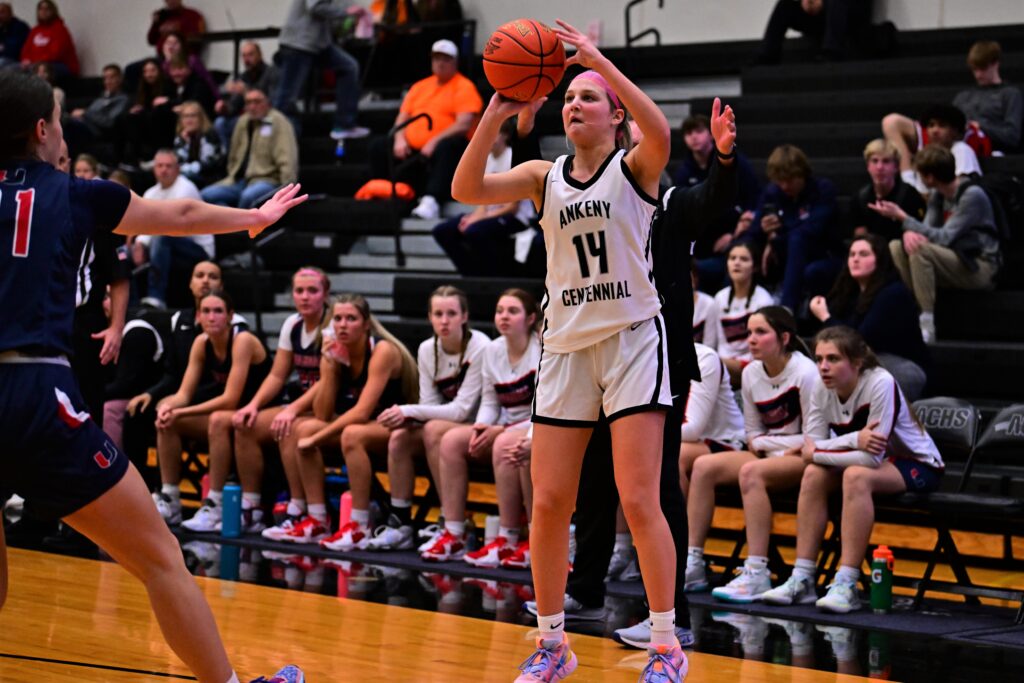 White still finished with a double-double, racking up 14 points and 10 rebounds. Jaeden Pratt had nine points, nine boards, four assists, four steals and a block.
Finley Blackmore and Makenna Clark each made a pair of 3-pointers. Blackmore finished with eight points.
Mya Crawford grabbed eight rebounds, helping the Jaguars to a 38-26 advantage on the boards.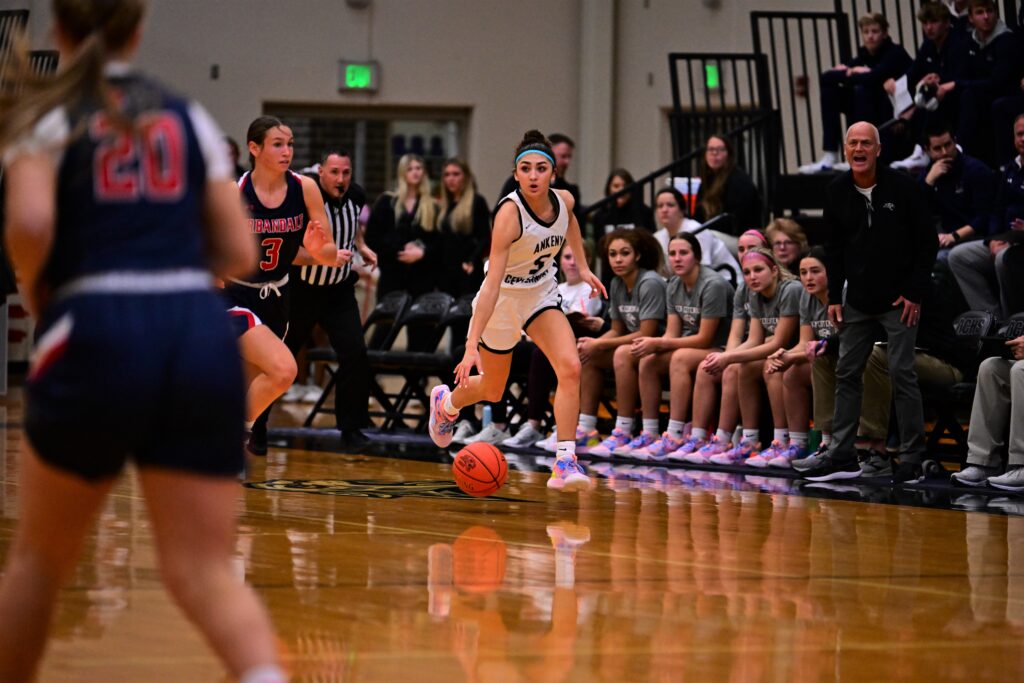 "I thought they played pretty well," DeJong said of the J-Hawks. "They've got some good size and some good athletes, and they've got a new coach. I think you're going to see an Urbandale team that has improved and will continue to improve."
Urbandale (2-1) shot just 18.9 percent from the field (7-of-37). Devon Carlile led the J-Hawks with seven points, but she also had nine of the team's 25 turnovers.
Centennial will host another conference game on Friday against No. 6 Dowling Catholic (1-2). The Maroons lost their league opener at No. 5 Valley, 59-48, on Tuesday.