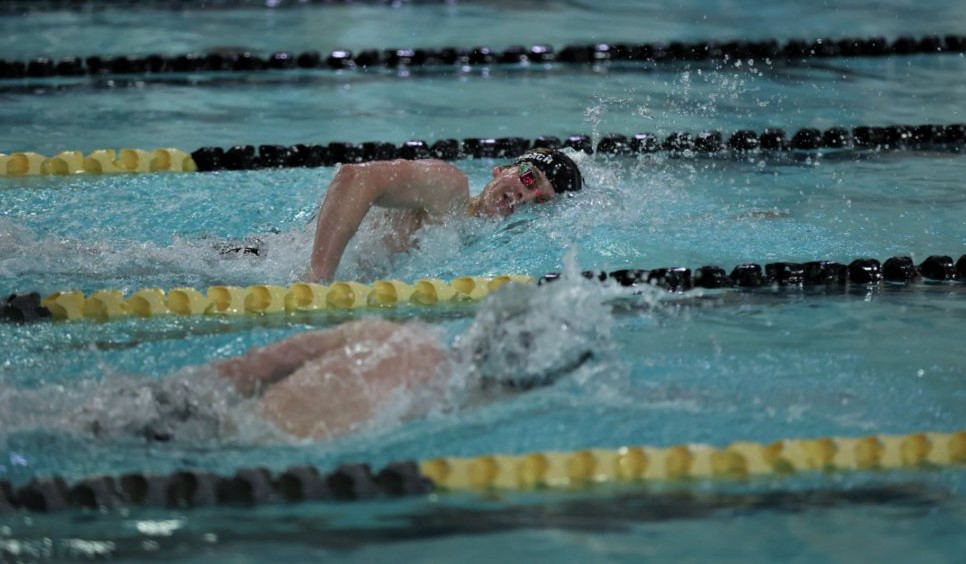 At least the Ankeny boys' swimming team won't have to see Waukee again until 2023.
The Hawks dropped a 101-69 decision to the two-time defending state champions in a CIML Conference dual meet on Thursday at the Waukee YMCA.
Ankeny competed against the Warriors for the second time in two weeks. Waukee easily won the season-opening Ankeny Sprint Invitational on Nov. 22 at Trail Point Aquatics Center, where the Hawks placed third in the six-team field.
On Thursday, Waukee won seven of the 11 events, including all three relays. Levi Manning won two individual events and also swam on two winning relays for the Warriors.
Ankeny was led by Owen Schwebach, who won the 200 freestyle in a time of 1:45.23. He later took the 100 freestyle in 48.72 seconds.
Calvin Howard and Brock Peterson provided the Hawks' other victories. Howard captured the 100 butterfly in 54.87, while Peterson took the 100 backstroke in 55.62.
Owen Evans was the runner-up in the 50 freestyle in 23.19. He also placed third in the 100 freestyle in 52.99.
Peterson added a third-place finish in the 200 individual medley. He was clocked in 2:03.65.
Also placed third for Ankeny were Austin Troyer in the 50 freestyle (23.56), Bryer Pearson in the butterfly (55.98) and Andrew Law in the backstroke (58.42).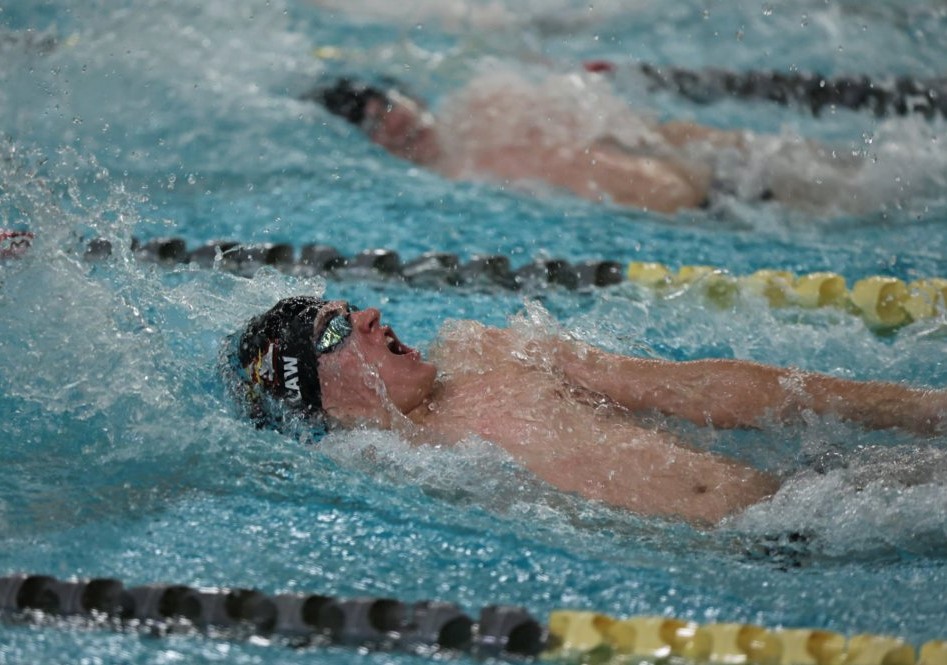 The Hawks opened the meet with a second-place finish in the 200 medley relay. The foursome of Peterson, Tate Brownsberger, Howard and Evans was clocked in 1:44.27.
Evans also swam on the second-place 200 freestyle relay. He teamed up with Schwebach, Howard and Noah Schafer to post a time of 1:31.92.
Schwebach also swam the opening leg on the runner-up 400 freestyle relay. He combined with Finn Stukerjurgen, Schafer and Peterson to post a time of 3:25.95.
Ankeny will compete in the Mike Wittmer Invitational on Saturday at Ames. The Hawks placed second at last year's meet behind Ames.