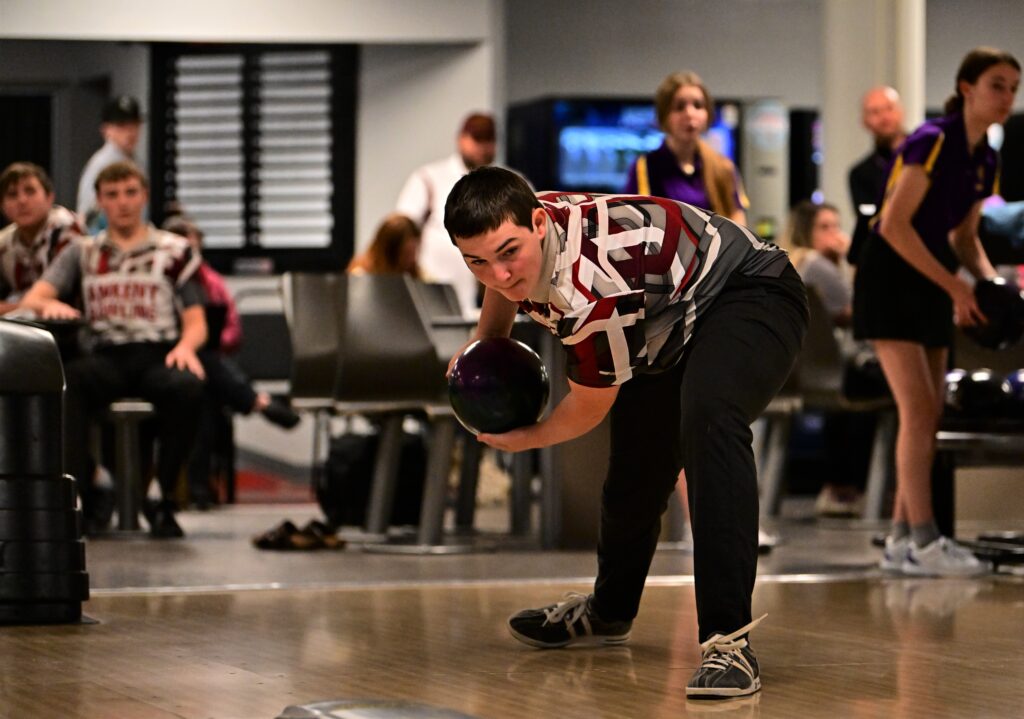 For the first time since the 2020-21 season, the Ankeny boys' and girls' bowling teams both enjoyed a victory on the same day.
The two squads opened their season on Thursday with narrow wins over Johnston at Game Day Lanes. The Hawks won by a score of 2,464 to 2,428, while the Hawkettes prevailed by a 2,063 to 1,931 margin.
"I was very happy with how the team came together in my absence and how they bowled," said Ankeny coach Lane Richtsmeier. "I tried to wait until the end to hear how they were doing, and I almost made it! I think I checked in in the middle of the bakers games or close to the end."
Chase Jordan bowled back-to-back games of 201 and 212 to lead the Hawks with a 413 series. Sam Tigges rolled a 202 in his second game and finished with a 376 total.
Jackson Roberts bowled a 328 series. Kole Jordan had a 303, Jay Miller bowled a 251, and Gavin Johnston added a 224.
The Ankeny boys' team held a 17-pin lead after the individual games. The Hawks then won the first four bakers games by narrow margins to extend the lead before Johnston won the last game, 156-151.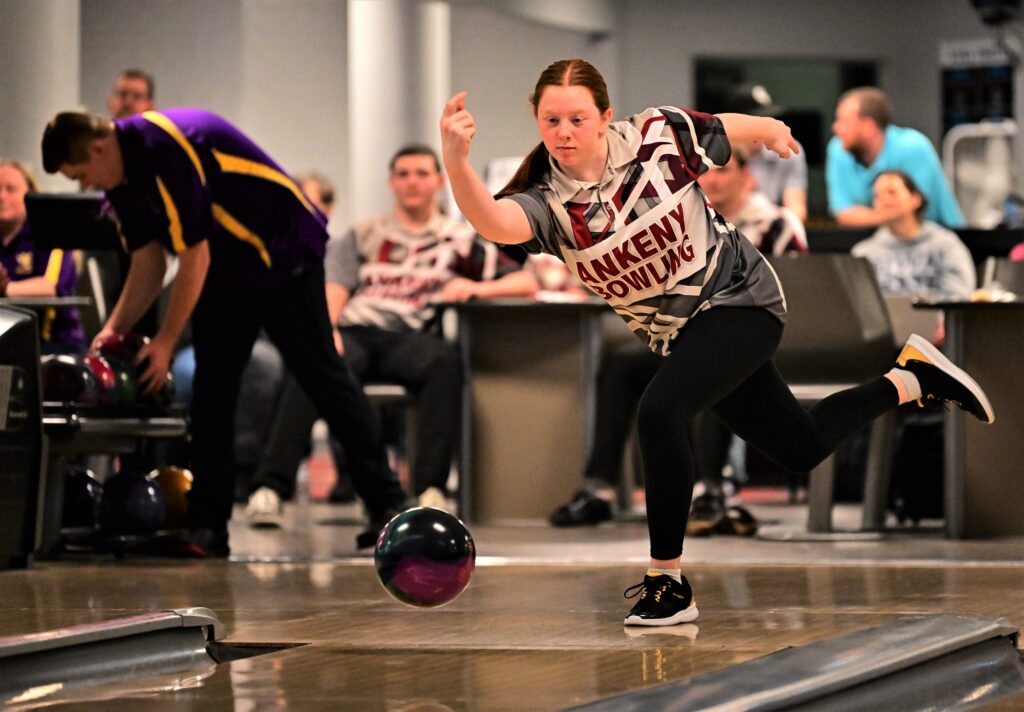 Olivia Harris led the Hawkettes with a 326 series. She bowled games of 156 and 170.
Kali Ogg was right behind Harris with a 318 total. Lili Sinclair rolled a 271 series, Brooklyn Dietz had a 254, Marissa Larson-Minar bowled a 230, and Lydia Boehlert added a 201.
Johnston trailed by 75 pins after the individual games, but closed the gap to 57 pins after the third bakers game. Ankeny then won the final two games, 118-115 and 171-99, to seal the win.
"I know some of the kids didn't bowl as well as they wanted, but that's just the competitor in them," Richtsmeier said. "But, we learn more from our bad days than our good days. This is a great start to the season. I can't thank coach Brianna (McCann) enough and our parents for stepping up and helping out while I was gone."
The Ankeny teams will be back in action on Thursday, hosting a conference dual meet against Valley at Great Escape.