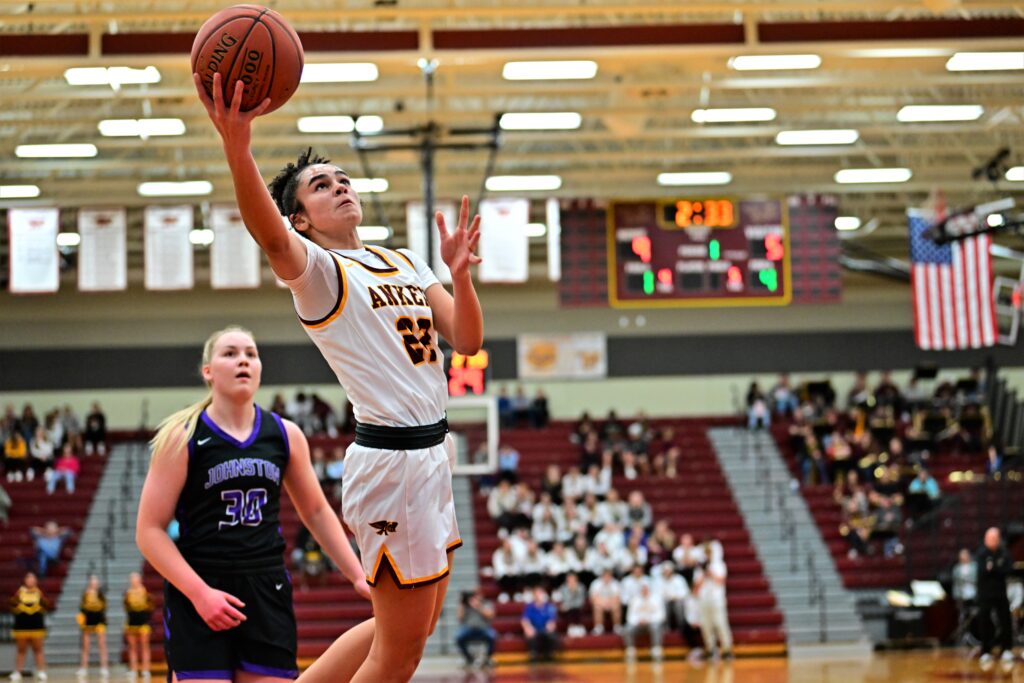 For more than a half, the Ankeny girls' basketball team had defending Class 5A state champion Johnston on the ropes on Friday night.
The ninth-ranked Hawkettes jumped out to a 19-8 lead in the first quarter and held a 30-27 advantage at halftime before No. 2 Johnston took control and pulled away for a 68-59 victory in a CIML Conference game at Ankeny. The Dragons extended their winning streak to 29 games.
"We just had about a 2 1/2-minute stretch in the third (quarter) where we struggled, and they went on a run," said Ankeny coach Dru McAnelly. "They're obviously an extremely talented team and (ranked) No. 2 in the state, and the defending state champs for a reason. They've got some very good players, and they're probably a little deeper team than people give them credit for."
The Hawkettes played without senior post player Jasmine Moser, who injured her right shoulder during Tuesday's win at Waukee. She is expected to return next week, but her absence on Friday proved to be critical.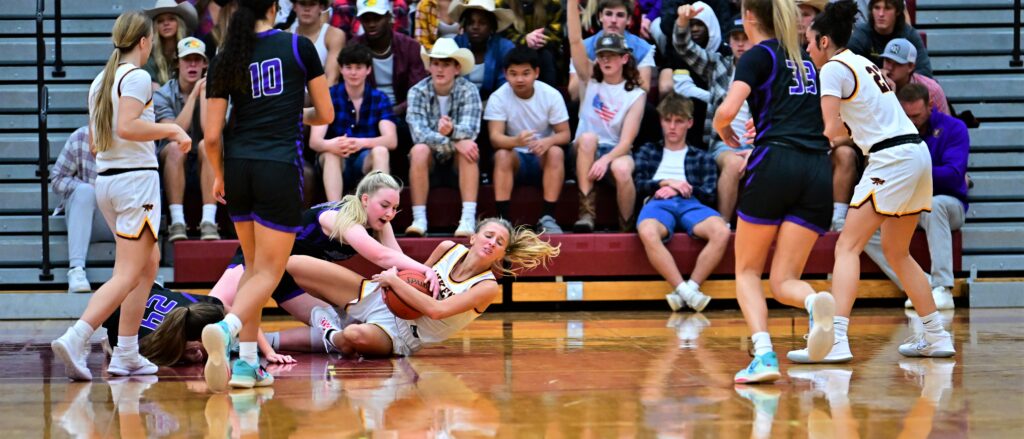 The Dragons outrebounded Ankeny by a 41-29 margin and were able to get Moser's replacement, Zoe Shadravan, into foul trouble.
"We had three players in double figures but without Jasmine playing tonight, that really hurt us on the boards," McAnelly said. "They really went inside and Zoe got in some foul trouble the first half, and she was really our only girl with some height. That hurt."
Freshman Jayla Williams led the Hawkettes with 18 points and seven rebounds. She made 3-of-6 3-pointers.
Savannah Gage had 15 points, while Karsen Jacks went 4-of-5 from behind the arc and added 14 points.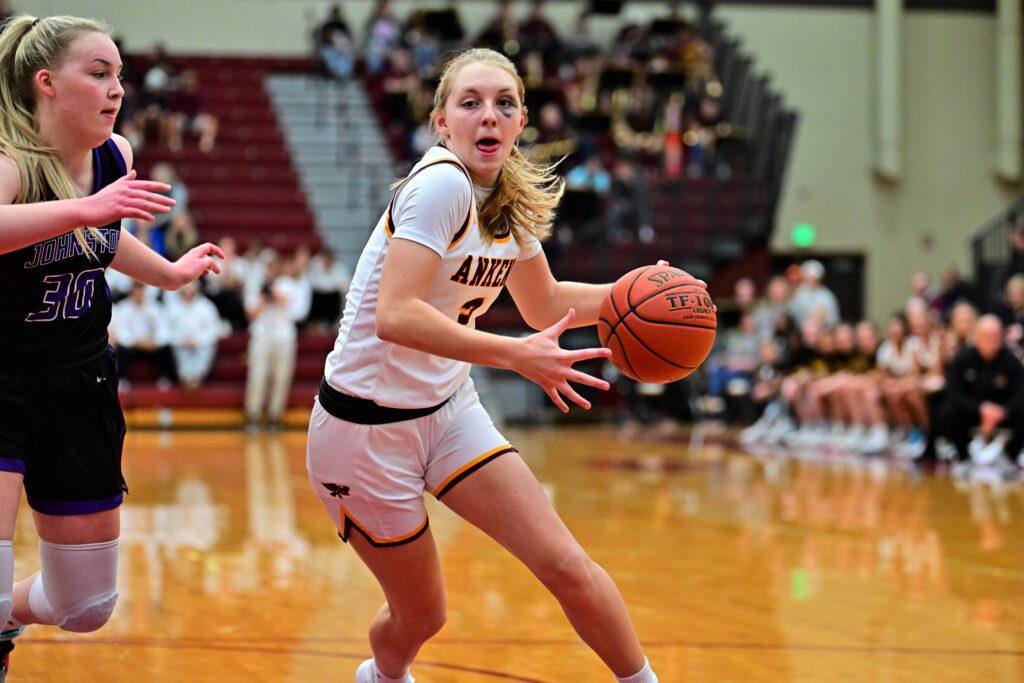 "We just really attacked downhill and were very aggressive on offense in the first half," McAnelly said. "And when the ball goes in the hoop, it's a pretty game."
Ankeny senior Jenna Pitz was held to two points on 1-of-6 shooting, her lowest total since her freshman year. But she had six boards, seven assists, two steals and a block.
"If you would have told me that Jasmine wouldn't play and Jenna wouldn't have one of her better nights, I'd be encouraged by what we did," McAnelly said. "I think we surprised them a little bit the first half."
Aili Tanke led Johnston with 19 points and 13 rebounds. Her future coach, Bill Fennelly of Iowa State, was in the crowd.
Molly Noelck had 18 points for the Dragons, going 4-of-7 from 3-point range. Aaliyah Riley chipped in 13 points, while Emma Hampton added 10 points, four assists and four steals.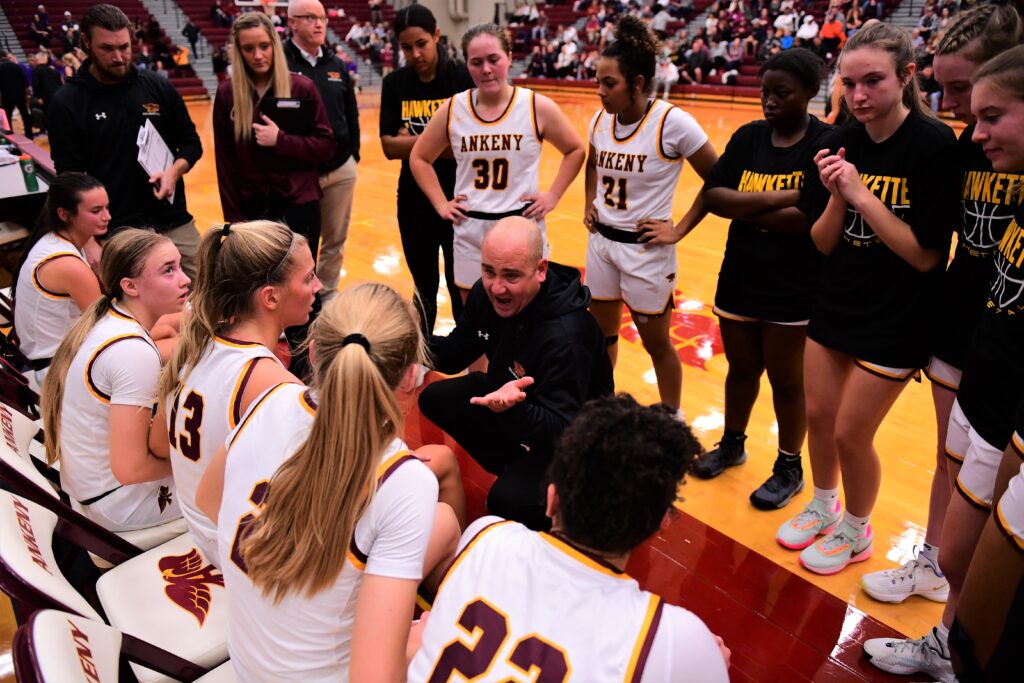 Johnston improved to 2-0 in the league and 3-0 overall. The Hawkettes' records dropped to 1-1 and 2-1.
Ankeny will host another conference game against No. 8 Southeast Polk on Tuesday. The Rams are 4-0 overall after beating No. 12 Waukee, 58-49, in their league opener on Friday.
Drake recruit Brooklin Dailey averages 16.5 points to lead Southeast Polk.
"Jasmine can hopefully play Tuesday against Brooklin," McAnelly said. "Her shoulder is still a little weak, but she's come a long way since Wednesday when she could barely shoot the ball."