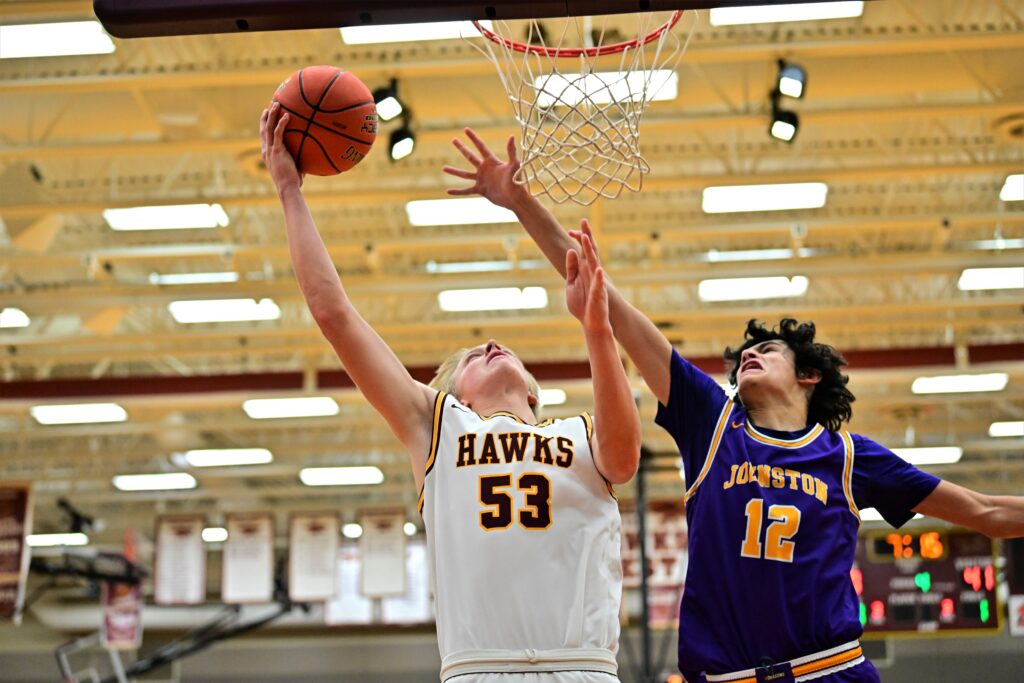 Brandt Carlson isn't too concerned about his team's 0-2 start.
The Ankeny boys' basketball coach knows that the Hawks will continue to improve.
"We're getting better in some ways, but it's just not showing up in the win column," said Carlson. "But I like our team."
The Hawks dropped a 61-45 decision to visiting Johnston in a CIML Conference game on Friday. It was a rematch of last year's Class 4A quarterfinal that was won by the Dragons, 55-53.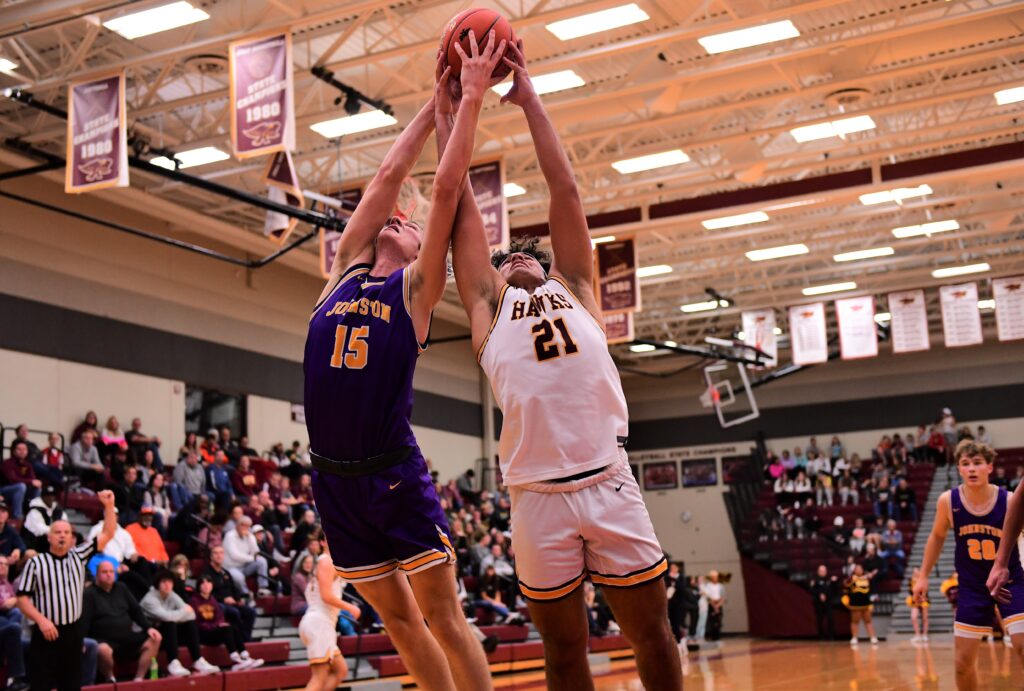 Ankeny took a 40-38 lead on a 3-point goal by Lio Aguirre at the end of the third quarter. But the Hawks were then outscored, 23-5, in the final period.
"We were only down two with 5 1/2 minutes left and had the ball," Carlson said. "We just couldn't get the lid off the rim. We took some good shots and missed a couple. They started to go on a little run, made some free throws and got up by six or seven.
"And that was pretty much the game," he added.
Johnston held a 31-26 lead at halftime. The Dragons extended the lead to 10 points before Ankeny rallied.
The Hawks just couldn't sustain their momentum.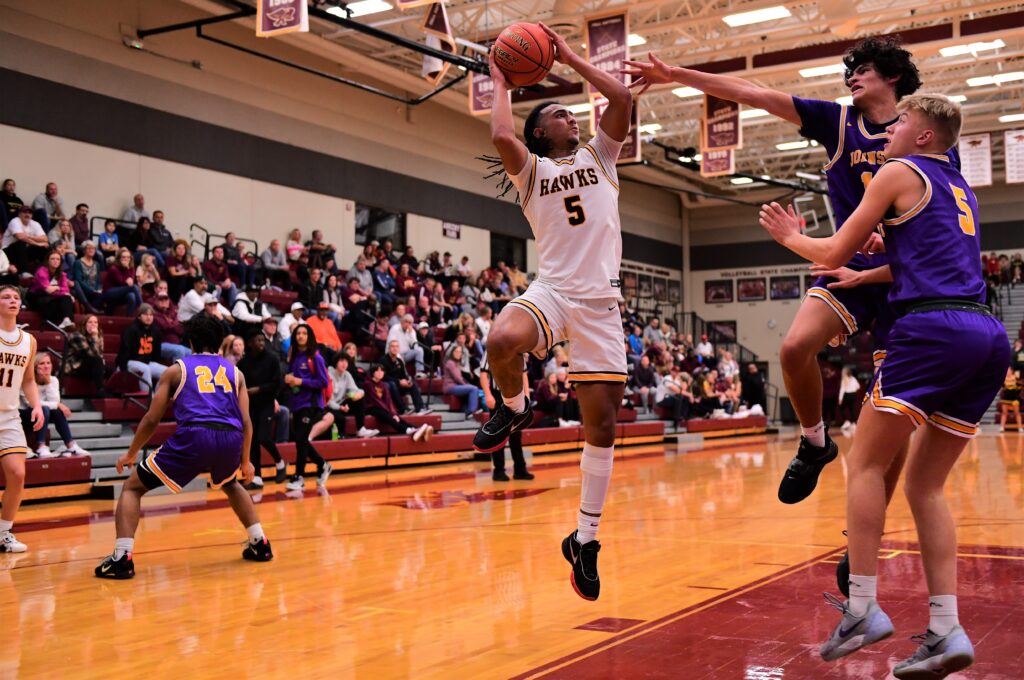 "I was really proud of our effort in the third quarter," Carlson said. "We came back to take the lead, and then I don't know if we suffered a little fatigue or what. But that's going to happen with a lot of guys coming out of football season."
Johnston evened its conference record at 1-1. Jalen Richardson led the Dragons with 17 points, Nathan Ruisch had 12, and Samuel Tornabane added 11 points and 10 rebounds.
Aguirre, Jamison Patton and Maddox Ward each had nine points to pace Ankeny. Cash Schoolen chipped in eight.
Devon Akers grabbed a team-high six rebounds. Ward dished out five assists.
"We had some guys who played really well," Carlson said. "Cash and Devon, younger guys who haven't played any varsity. I thought they were really fun to watch.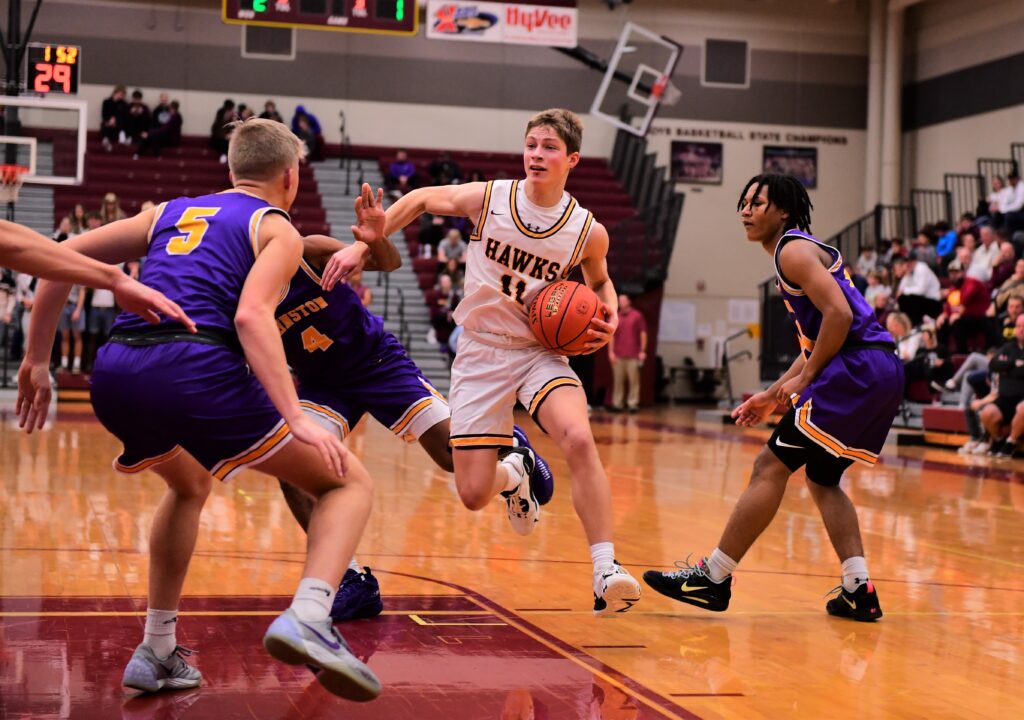 "We're starting to get into a groove as far as who can help us consistently. Now we just need to get everybody playing well together at the same time," he added.
The Dragons held Ankeny point guard Carson Johnson to just five points.
"Carson got defended really hard, and that's something we have to learn how to deal with," Carlson said. "We'll find a rhythm at some point. It's just going to take a little time, but I'm confident we'll continue to get better."
The Hawks will host another conference game against Southeast Polk on Tuesday. The Rams are 0-1 in the league and 0-2 overall.