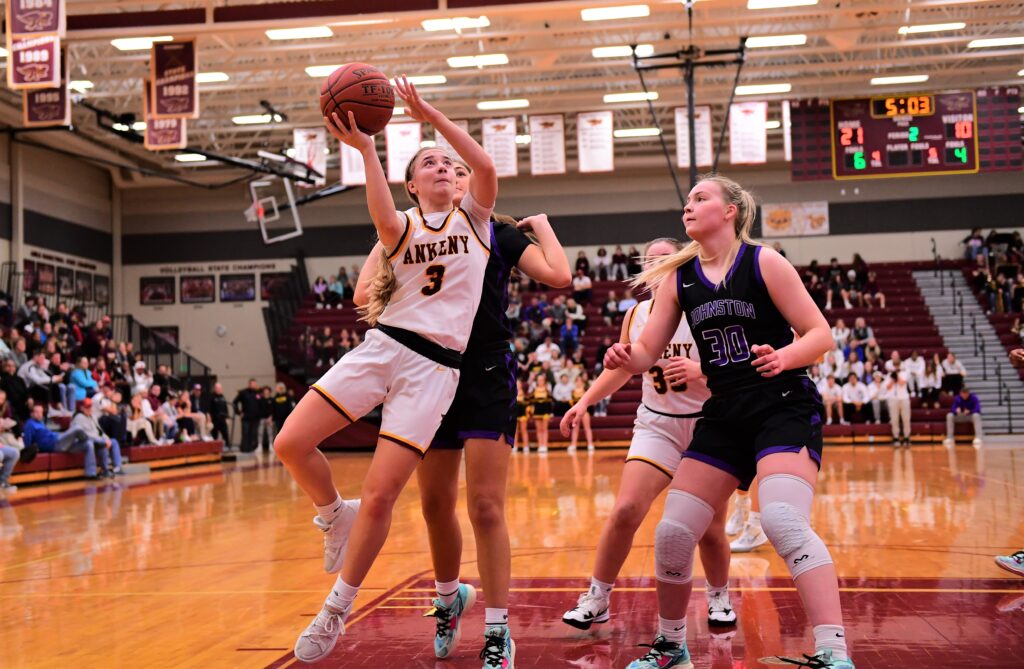 Junior guard Karsen Jacks has helped the ninth-ranked Ankeny girls' basketball team to a 2-1 record. She made 4-of-5 3-point shots and scored 14 points in the Hawkettes' 68-59 loss to No. 2 Johnston on Friday at Ankeny.
Jacks is averaging 9.7 points and 6.0 rebounds per game. She has committed just one turnover on the season.
Jacks is the team's best 3-point shooter. She has made 42.9 percent of her attempts from behind the arc (6-of-14).
Here is some inside info on Jacks:
What did you think of your team's performance on Friday?
I think as a team we showed we could play with anyone in the state.
Your team jumped out to a 19-7 lead and held a 30-27 advantage at halftime. What was the key to the fast start?
We started off playing fast and moving the ball, and we got easy shots in the paint.
Johnston won the rebounding battle by a 41-29 margin. Was it tough to compete on the boards without your senior post player Jasmine Moser, who missed the game due to a shoulder injury?
Jasmine missing the game obviously was not something we had planned for, and going into the game she was our leading rebounder, which hurt as we missed many opportunities to grab rebounds.
Freshman Jayla Williams led your team with 18 points and is now averaging 13.0 points per game. What has she brought to the program this year?
Jayla is an outstanding player. She brings both amazing defense and offense with scoring, rebounding and steals.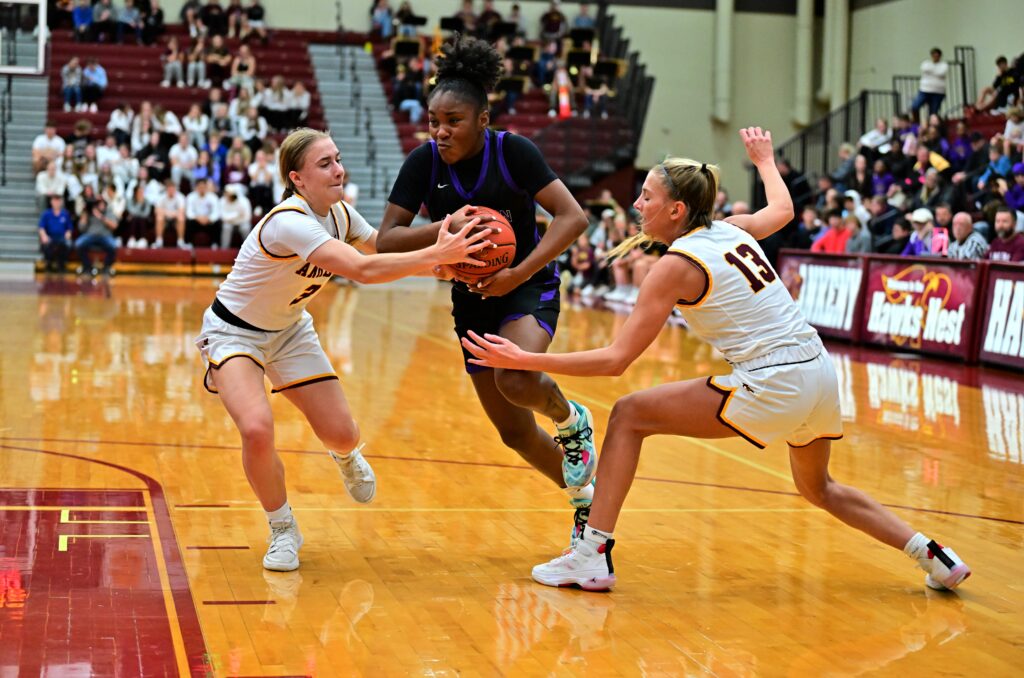 Your team will host No. 8 Southeast Polk on Tuesday. How important will it be for your team to bounce back with a win, and what will be the key to doing just that?
We want to bounce back and show that a loss doesn't define us and that we can win close games against ranked opponents. A main key for us is to play our game as a team together.
Six of the top nine teams in the Class 5A rankings are from the CIML Conference. Johnston would have to be the favorite to win the league title, but do you think Friday's game showed that other teams can compete with the Dragons, who have now won 29 straight contests?
In the new conference I think this past week has shown that every team can play with each other. On any given night, a team can pick off another.
I know your team's ultimate goal is to become the first Ankeny squad to qualify for state since the split into two high schools. What would that mean to you if the team can accomplish its goal?
If we can accomplish our goal of making the state tournament this year, it would mean a lot to me that our seniors who have been close the past few years could finally achieve what we've talked about. I also think that it would put Ankeny on the map again as a top girls' program.
I'm guessing that you would like to play basketball in college. Have you started to look at schools?
Currently, I'm talking to schools for basketball and plan on staying in the Midwest.
What are you planning to study?
I plan on studying finance.