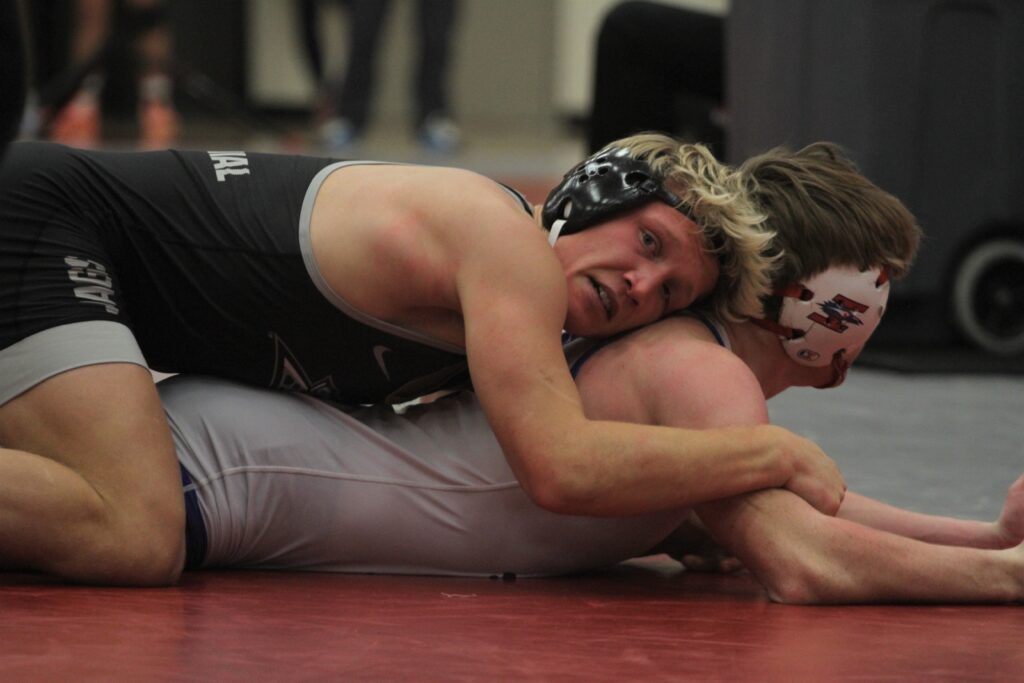 This isn't the same Ankeny Centennial wrestling team that opponents will see later in the season.
That's what coach Jay Groth is hoping anyway.
The Jaguars placed fourth among 14 teams in the Andy Davidson Mustang Invitational on Saturday at Dallas Center-Grimes. They finished with 184.5 points.
"We had some guys who overperformed and some guys who underperformed," said Groth. "I think we're capable of doing much better."
Creston/Orient Macksburg racked up 215 points to defend its team title. Webster City was second with 191.5 points, edging Dallas Center-Grimes by a half point.
Centennial had five finalists and crowned a pair of individual champions in Cody Vandermark at 113 pounds and Lucas Bruhl at 152.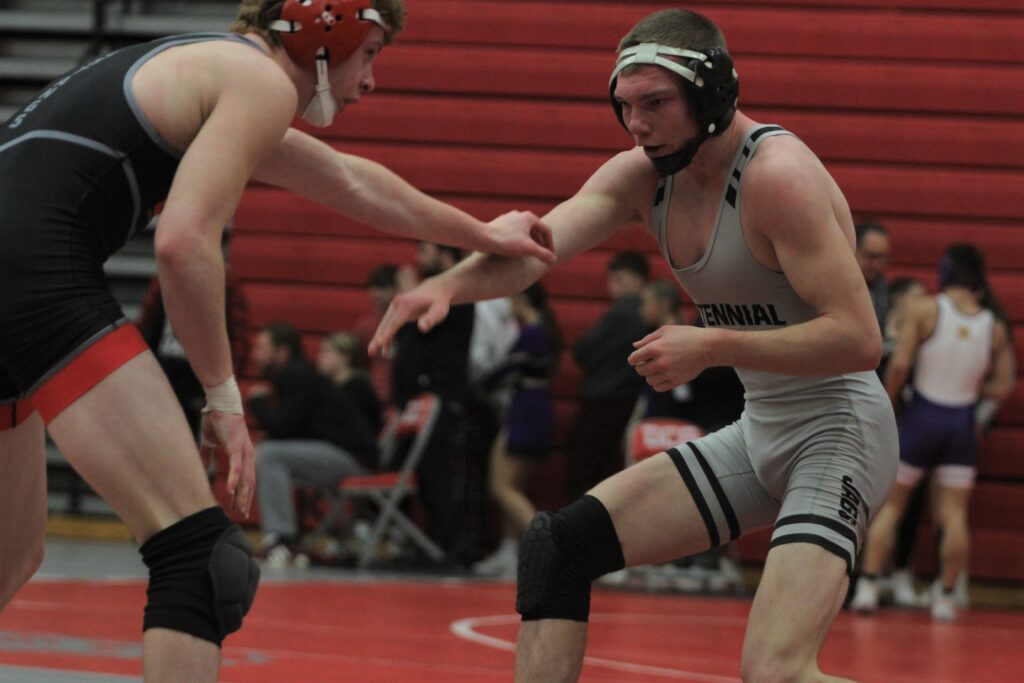 "We had some guys who wrestled really well, but it's early and we have some guys who are still trying to figure things out," Groth said. "We're getting there, but we're not there yet."
Bruhl recorded three consecutive falls before posting a 15-5 major decision over Ryan Steinlage of I-35 in the finals. He is now 6-0 on the season.
"Lucas is an exceptional wrestler," Groth said. "He's a great kid, and he wrestled really well against a quality kid in the finals. He's tough and super athletic, and he's fun to watch."
Vandermark improved his mark to 5-0 with a 4-0 decision over Ayden Beck of Dallas Center-Grimes. He improved his mark to 5-0.
"I think that was Cody's first varsity tournament title," Groth said. "He's going to win a lot more."
Vandermark's brother, Cale, took second at 106. He dropped a 1-0 decision to Webster City standout Linden Phetxoumphone.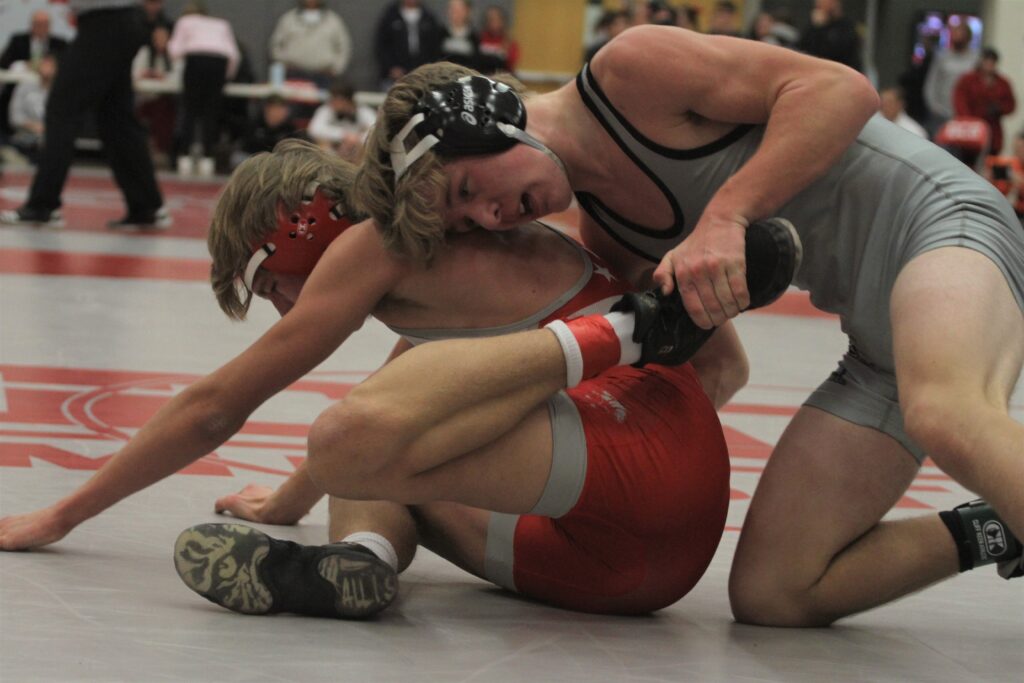 "(Phetxoumphone) is a talented kid," Groth said. "But I think we can tweak a few things and if we see him again this year, I think we can beat him."
Also placing second for the Jaguars were Ryan Muller at 126 and Cael Wiener at 138. Muller was pinned by Brayden Crosser of Dallas Center-Grimes in 3 minutes 21 seconds, while Wiener dropped a 3-2 decision to Logan Gard of Dallas Center-Grimes.
Centennial's Tyler Brennan at 132 and Ari Ehlts at 160 both placed third. Brennan posted a 5-1 decision over Carson Springer of Dallas Center-Grimes in the third-place match, while Ehlts recorded a 9-0 major decision over Owen Klocke of Carroll–who had defeated the Jaguars' Joe Talmadge in the quarterfinals.
Payton Bright placed fourth at 120. Logan Song at 170 and Mitchell Grider at 220 each placed fifth.
The Jaguars will compete in the Council Bluffs Lewis Central Quadrangular on Tuesday.