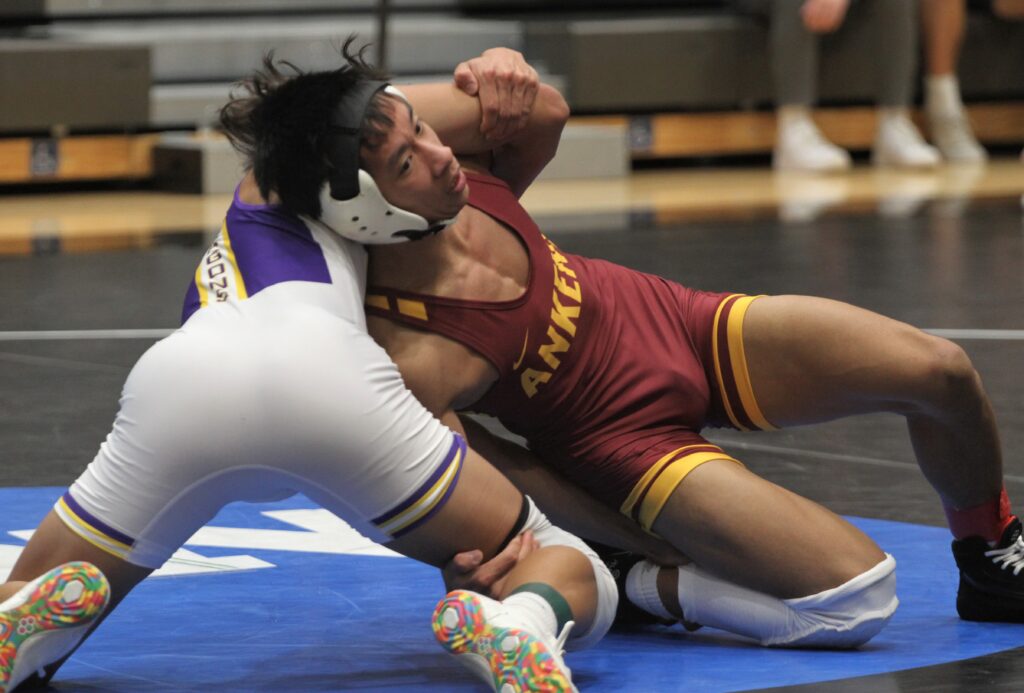 Coach Jack Wignall never wants his Ankeny wrestling team to shy away from strong competition.
That's why the Dan Gable Donnybrook on Friday and Saturday at the Xtream Arena in Coralville was such a positive experience for the Hawks.
"This was arguably the toughest high school tournament in the country this weekend," said Wignall. "There were some teams that typically go to the Beast of the East that were there, so we saw a lot of the best kids in the country. It was great from a competition standpoint."
Only four of Ankeny's 13 wrestlers placed among the top 15 finishers at their respective weights. Wignall said the Hawks ran into some tough opponents on the back side of the brackets as well.
"Typically, when we go to a tournament this big, we know some of our newer kids are going to have a rough first day," he said. "But on the second day, they will typically see kids that they can compete with. But that didn't necessarily happen–the way they had seeded this tournament. We had kids who saw two- or three-time state placewinners on the back side. That was frustrating, but our kids didn't quit."
Ben Hansen led Ankeny with a fifth-place finish at 138 pounds. He reached the quarterfinals before losing to the eventual runner-up, who used a fireman's carry to record a fall in 23 seconds.
"That kid was just a hammer," Wignall said of Hansen's opponent. "But I thought Ben wrestled incredible."
Will Hinrichs placed ninth at 220 for the Hawks. He also reached the quarterfinals.
"Those two classes were very, very deep," Wignall said. "Every weight was just so good. I bet the first 15 finishers in each class were a state qualifier at a minimum, but I wouldn't have it any other way."
Ankeny's Truman Folkers placed 13th at 113. Ben Walsh took 15th at 106.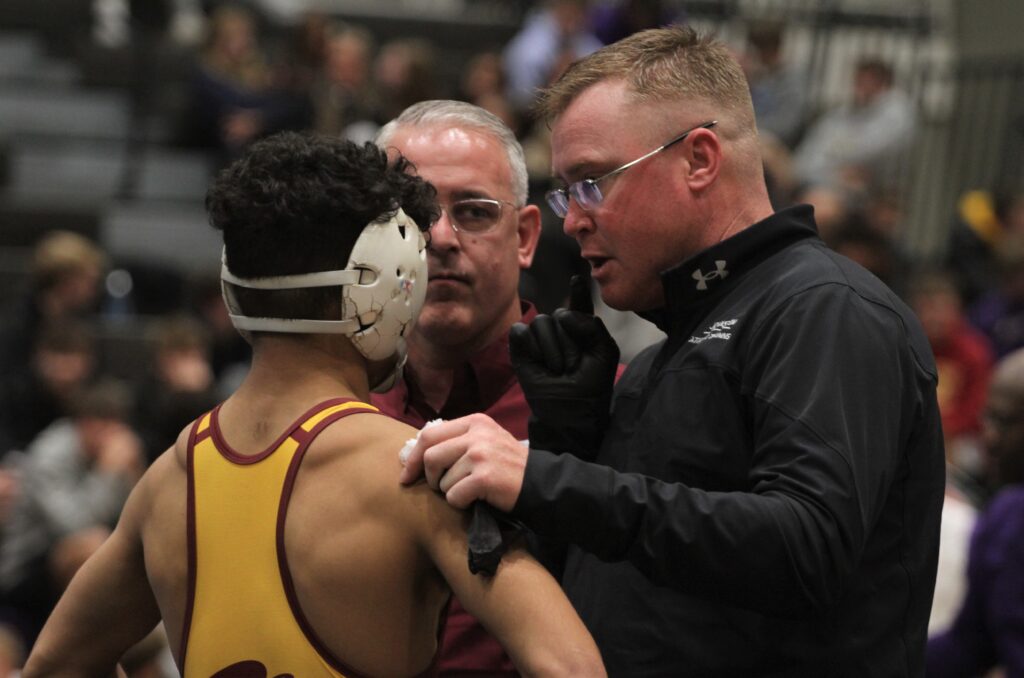 The Hawks competed without five of their varsity regulars. JJ Maihan sat out after suffering a tooth injury during Thursday's dual meet at Johnston, while Xander Kenworthy, Cade Bennethum and Joe Kingston were withheld for precautionary reasons.
"We're trying to keep those three guys as healthy as we can through the early part of the year," Wignall said.
Jace Anderson, who placed fifth at last year's Donnybrook, was also out of the lineup. He will return to the mat on Saturday when Ankeny competes in the Baltzley Invitational at Johnston.
Prior to that tournament, the Hawks will travel to Huxley on Thursday for a double dual meet against Ballard and Webster City.