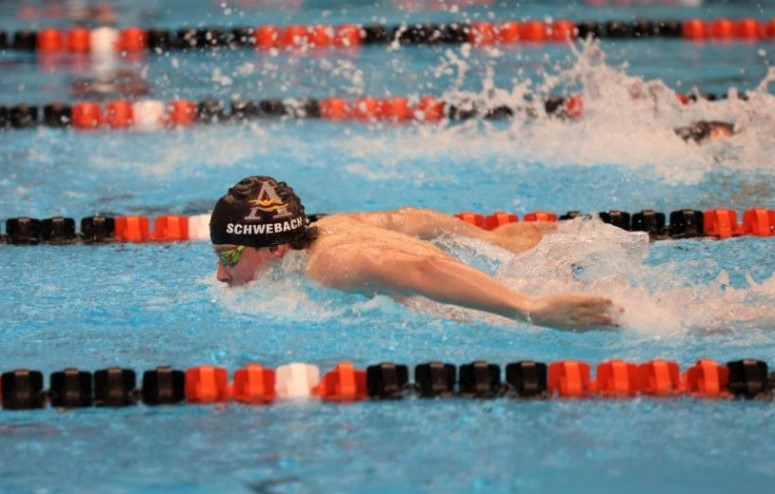 Only 62 points separated the top four teams in the Mike Wittmer Invitational boys' swimming meet on Saturday at Ames.
Pleasant Valley won the team title with 378 points, edging defending champion Ames by 17 points. Ankeny was third in the eight-team field with 326 points, followed by Cedar Falls with 306.
"It was definitely hit or miss in terms of results," said Ankeny coach Justin Crouch. "I felt overall the environment and effort level was more intense on Thursday night (at Waukee). With the meet on Thursday, I knew this would be a short turnaround for our team. We only had three seniors on the roster for this meet so there were a lot of inexperienced swimmers participating. These young swimmers are going to have to develop quickly as we need depth. The good news is we have a lot of capable guys, but we definitely need to find some guys to step in and fill spots that need help."
For the second straight meet, Ankeny competed without senior Lance Swanepoel, who will swim at junior nationals this week. He will be back in the lineup for the Hawks' dual meet at Valley on Dec. 15.
Junior Owen Schwebach provided both of Ankeny's first-place finishes. He won the 50 freestyle in 21.84, edging Nick Rounds of Dowling Catholic by .02 seconds.
Schwebach then followed with another victory in the 100 butterfly. He posted a time of 51.99, winning that race by almost a full second.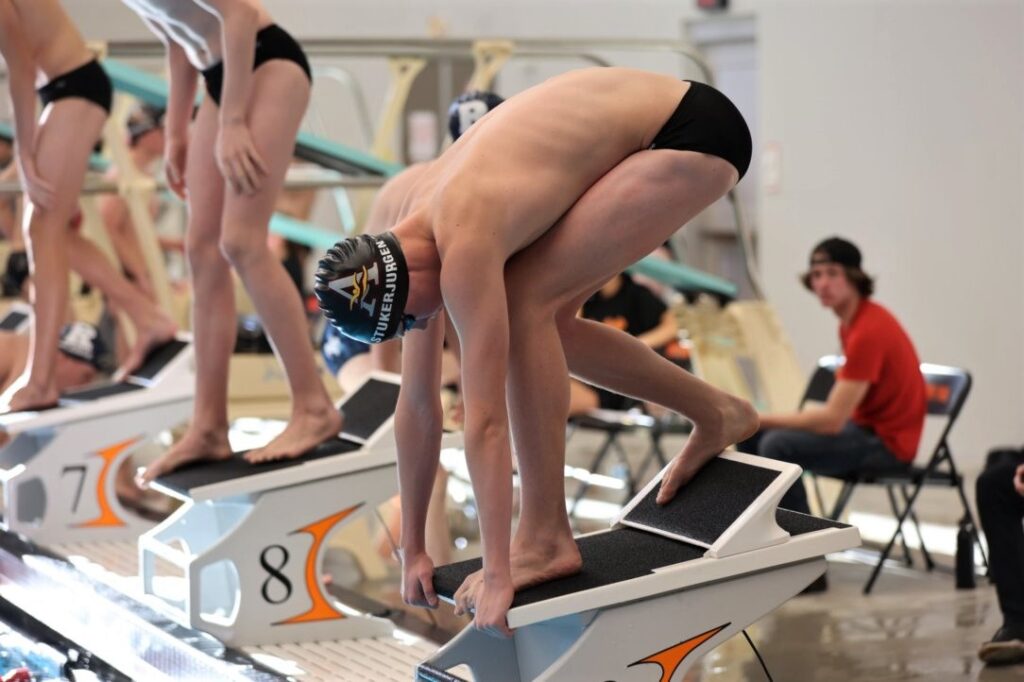 The Hawks placed three swimmers among the top seven finishers in the butterfly. Calvin Howard was fifth in 55.80, and Bryer Pearson placed seventh in 56.76.
Andrew Law later placed fifth in the 100 backstroke. He was clocked in 57.94.
Brock Peterson had a pair of top-six finishes. He placed fifth in the 200 individual medley in 2:03.91, then took sixth in the 100 freestyle in 50.34.
Nicholas Robie added a ninth-place finish in the 200 IM. He turned in a time of 2:13.70.
Finn Stukerjurgen placed ninth in the 200 freestyle in 1:55.17. He later placed sixth in the 500 freestyle in 5:07.67.
Owen Evans tied for ninth in the 50 freestyle in 23.38. He then finished 10th in the 100 freestyle in 51.68.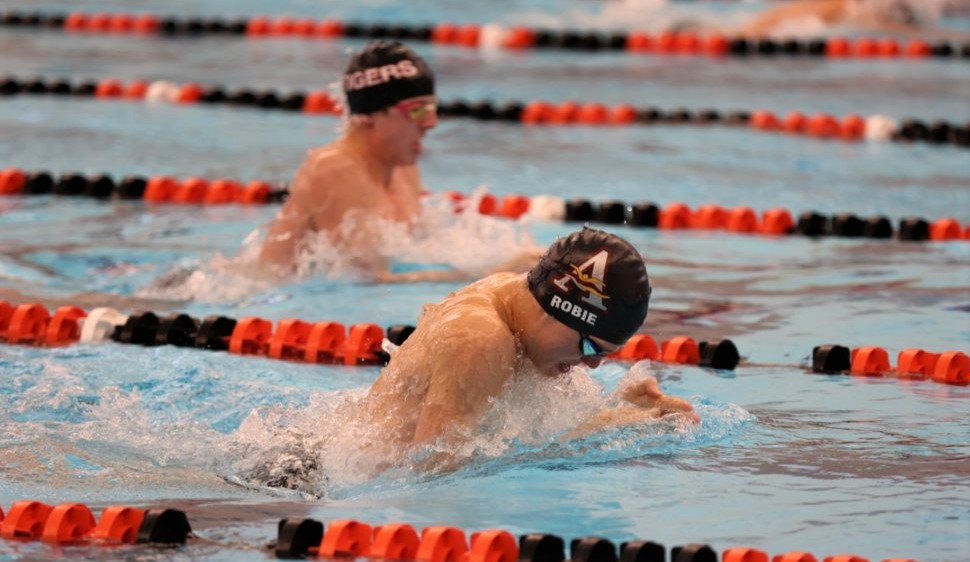 Ankeny opened the meet with a fourth-place finish in the 200 medley relay. The foursome of Peterson, Robie, Howard and Evans posted a time of 1:43.04.
"We came out awfully flat early in the meet," Crouch said. "I will take ownership in the fact that they were not really ready to race early in the meet. Ames has a beautiful new facility, but it is quite big compared to what we are used to and felt like we were not engaged early in the meet. We are not a good enough team to just show up. We have some definite weaknesses that can be exposed in meets so it is crucial to our success to show up prepared and ready to compete."
Ankeny later took third in the 200 freestyle relay. The team of Schwebach, Evans, Howard and Noah Schafer was clocked in 1:31.70.
The Hawks closed out the meet with a fifth-place finish in the 400 freestyle relay. Schwebach teamed up with Stukerjurgen, Schafer and Peterson to post a time of 3:24.31.
"Overall, it was a solid third-place finish," Crouch said.
Ankeny will host a CIML Conference dual meet against Dowling Catholic on Thursday, beginning at 5:30 p.m. at Trail Point Aquatics Center.